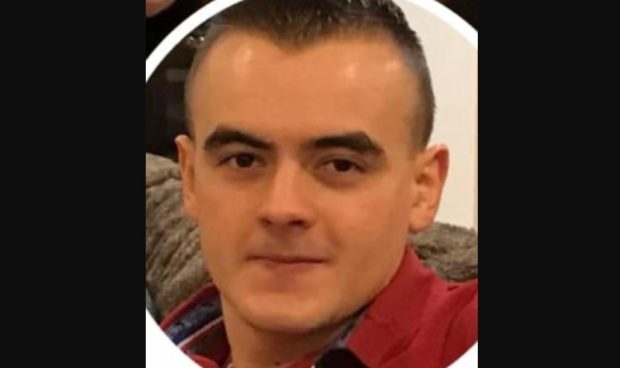 An elderly couple sustained horrific injuries when a French motorist forgot which side of the road to drive on and smashed head-on into their car in Fife.
Engineer Jean-Baptiste Ozan, 27, had lived and worked in Scotland for more than two years when he crashed into Julia and Roger Guest's Ford Fiesta.
However, a court heard he had just returned to Scotland after going home to visit family in France and had momentarily forgotten to drive on the left.
The couple had to be cut out of their car after Ozan's Volvo S60 ploughed into them on the B945 Tayport to St Michaels road on July 25 last year.
Mrs Guest, 78, suffered numerous injuries, including a badly smashed hip, which led to her having several operations and spending 13 weeks in hospital.
She said: "He has changed our lives and he was on the wrong side of the road. Even though he said he was sorry, that doesn't help."
Depute fiscal Marie Irvine told Dundee Sheriff Court: "He is a French national and has a French driving licence. He has lived in Scotland for two and a half years.
"However, on the date of the incident he had just returned from a three-week trip to his home in France.
"Mr and Mrs Guest became aware of an oncoming vehicle exiting a bend ahead of them and observed it travelling towards them on the wrong side of the road.
"Due to there being insufficient time to stop, both vehicles collided head-on. The Guests were travelling at 40 mph. They were seen to clearly be in a great deal of pain.
"The accused stated he had been on the wrong side of the road and the collision was his fault. It became obvious Mr and Mrs Guest had sustained significant injuries.
"The roof had to be cut off to remove Mrs Guest. She was taken to Ninewells Hospital and underwent various surgeries. A carer comes in to help her wash and dress.
"In her words, there were so many pieces that the doctors would not have known where to put them and had to wait until some knitted together naturally."
Ozan, of Adelaide Place, Dundee, admitted causing serious injury to the couple by driving dangerously and on the wrong side of the road.
Sentence was deferred for reports.