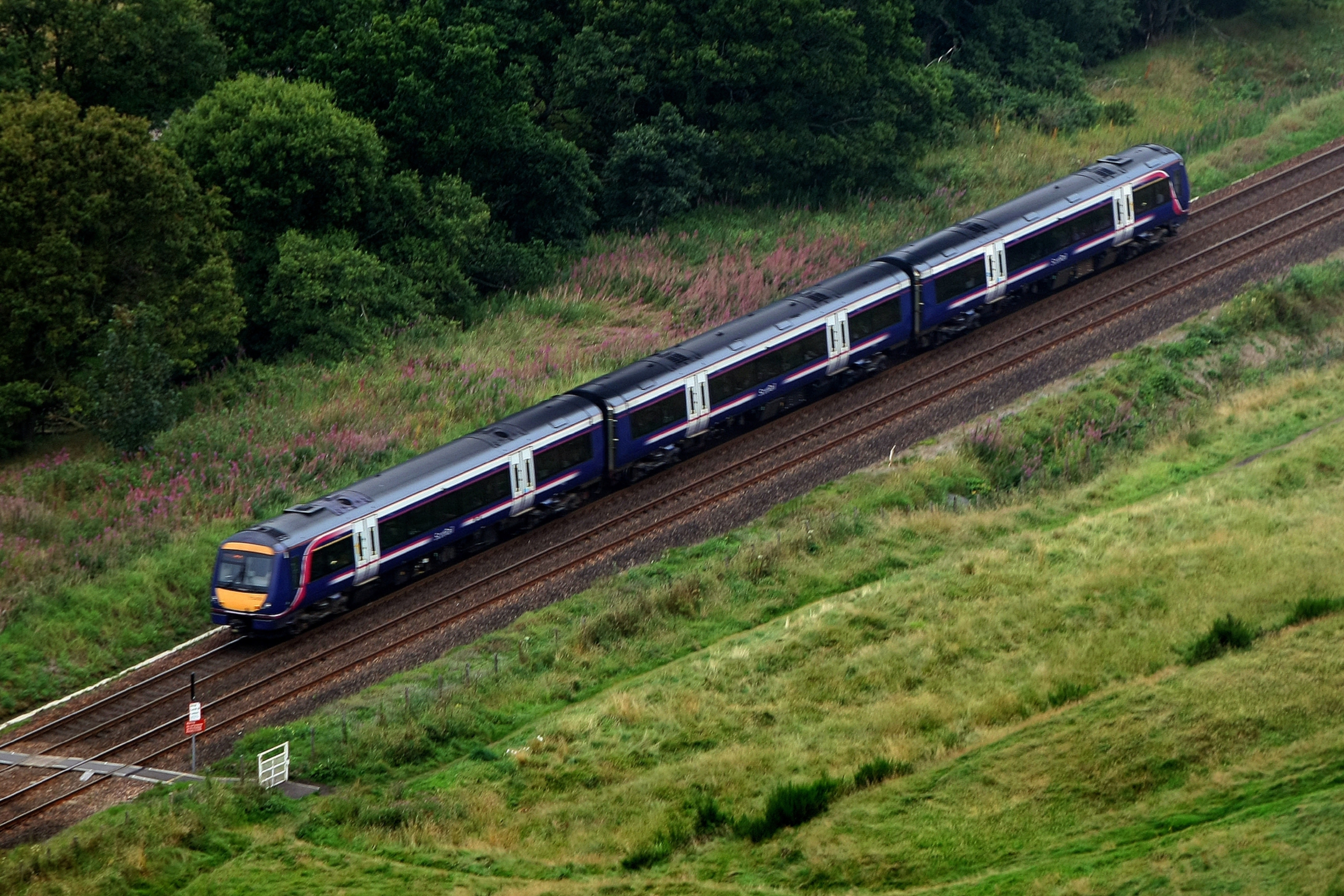 The RMT union has accused ScotRail of trying to "hoodwink" its members in a dispute over driver-only train services.
General secretary Mick Cash said the rail operator had sent staff "a pack of lies" after the union announced it was to ballot conductors for industrial action.
ScotRail said the union was attempting to "escalate emotions" in a way that was "not helpful".
RMT said it had not received assurances sought over the extension of driver-only and driver-controlled services during the lifetime of the current Abellio ScotRail franchise.
Mr Cash denied members in Scotland were being dragged into an ongoing dispute between the union and other train operators in London and the South East of England.
ScotRail managing director Phil Verster has described the ballot as "inexplicable", insisting there are no plans to extend the number of driver-controlled services, also known as driver dispatched trains, on Scotland's rail network.
In a letter to conductors, Mr Cash said: "Most of you will have seen the letter from the managing director of the Scotrail Alliance expressing his 'shock' at our decision to ballot members for industrial action.
"This preposterous work of fiction is littered with misleading information in a desperate and blatant attempt to hoodwink you and your colleagues.
"Yet again the bosses are determined to use divide-and-rule tactics rather than address the serious concerns we have over jobs and safety in an entirely legitimate dispute."
Mr Verster has said talks with union representatives over the introduction of new electric and high speed inter-city fleets on Scotland's rail network were suspended by London-based RMT officials.
In the letter, Mr Cash added: "This has nothing to do with disputes elsewhere but has everything to do with a total failure by Abellio ScotRail to meet our aspiration for a clear guarantee for no extension of DOO (driver-only operation) for the life of the franchise."
A ScotRail spokeswoman said: "This further attempt by the RMT to escalate the emotions in this debate is not helpful.
"Here is the one simple question that the RMT in London has failed to answer: Why rush towards a strike when ScotRail is willing to guarantee everyone's jobs and their terms and conditions?
"The simple fact is that the RMT has consistently threatened to take industrial action if ScotRail does anything else but agree with the RMT's national policy – with no room for negotiation.
"Because of this stance by the RMT in London, we have not submitted proposals yet despite the fact that we have ideas that can guarantee conductor roles and ensure no redundancies.
"This can be a great outcome for our people and our customers – but any attempt to have this discussion has been met by a threat of industrial action.
"For us, this issue is not about profit, it is about making sure we deliver the best service to our customers."