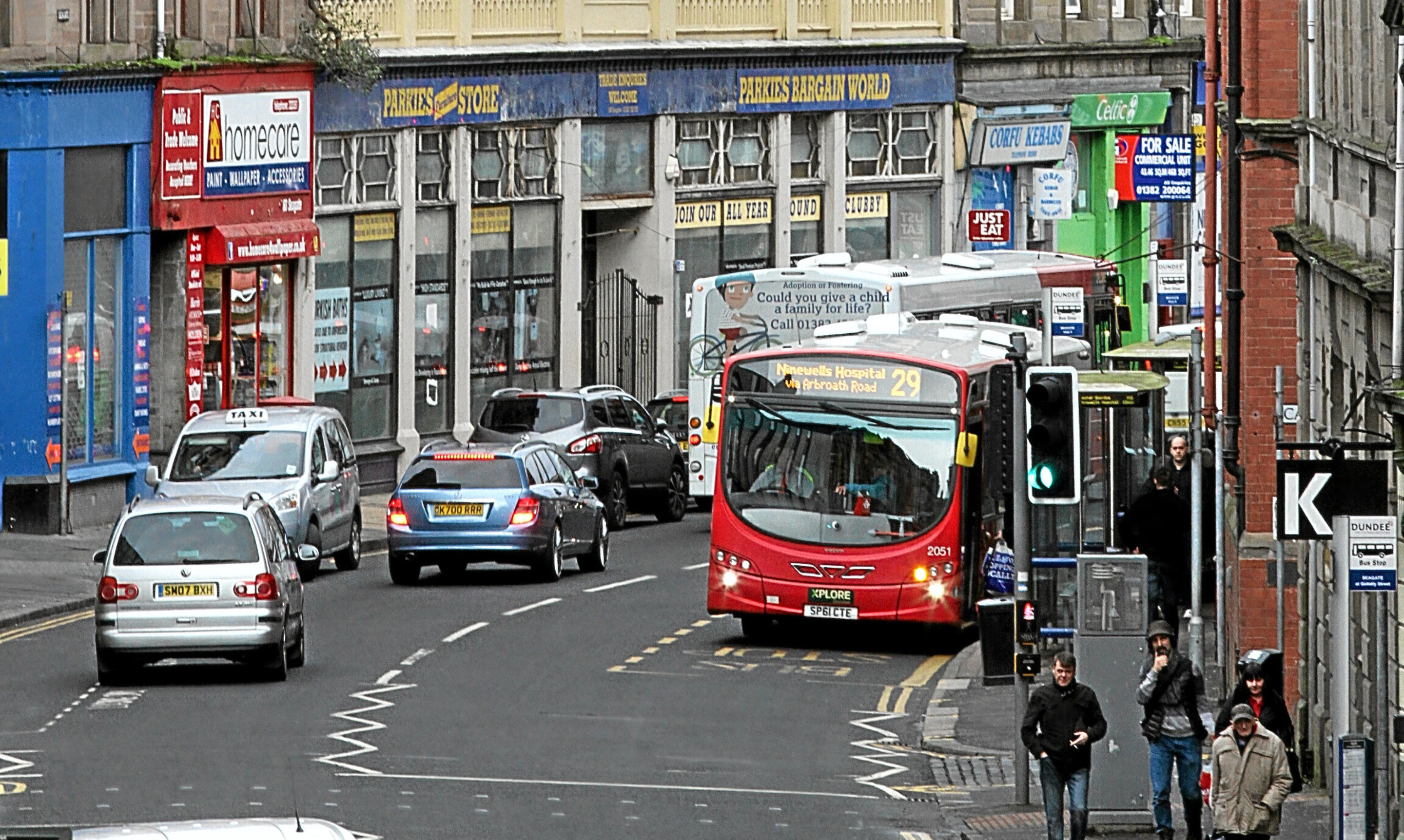 Dundee could adopt hydrogen fuel-cell powered buses as a key weapon in its fight against air pollution.
The city has entered into collaboration with Aberdeen to develop the next stage of the technology's deployment.
Aberdeen is already at the forefront of us of the hydrogen, having last year unveiled the UK's first hydrogen production unit and bus refuelling station.
They are part of a £19 million green transport "demonstration project", designed to fuel Europe's largest hydrogen bus fleet and make Aberdeen a world-leading city for low carbon technology,
Dundee is now joining forces with Aberdeen to take forward its own projects, with an application for funding already submitted to the EU.
Hydrogen fuel technology is seen as a key means of reducing UK greenhouse gas emissions and tackling air pollution hotspots.
Streets such as the Dundee's Lochee Road and Seagate have long been named as among the most polluted in Scotland and though improvements have been made, environmental campaigners have said that there is still too much air pollution in the city.
Dundee City Council has already invested heavily in electric technology, introducing ever more charging points and purchasing the UK's largest local authority fleet of electric vehicles.
Bus technology will be next on the agenda.
The push for Scots' investment in the technology dates back to 2013, when the Scottish Cities Alliance (SCA) commissioned a study on building a "Hydrogen Economy for Scotland".
It led to the agreement of a strategy to achieve a national vision for hydrogen, calling for hydrogen fuel cell bus deployment, hydrogen refuelling infrastructure, production of green hydrogen and greening of council fleets.
One of the aims of this strategy is to facilitate hydrogen bus deployment in each of the seven cities in Scotland, along with hydrogen refuelling infrastructure in key strategic locations.
Both Dundee and Aberdeen councils are now partners in the Joint Initiative for Hydrogen Vehicles across Europe (JIVE) project, with a major EU funding application submitted in May.
Councillors will discuss the project at a meeting of the Dundee's city development committee on Monday.
They will be asked to sign a memorandum of understanding allowing collaboration on the development of hydrogen fuel cell bus deployment in both cities.