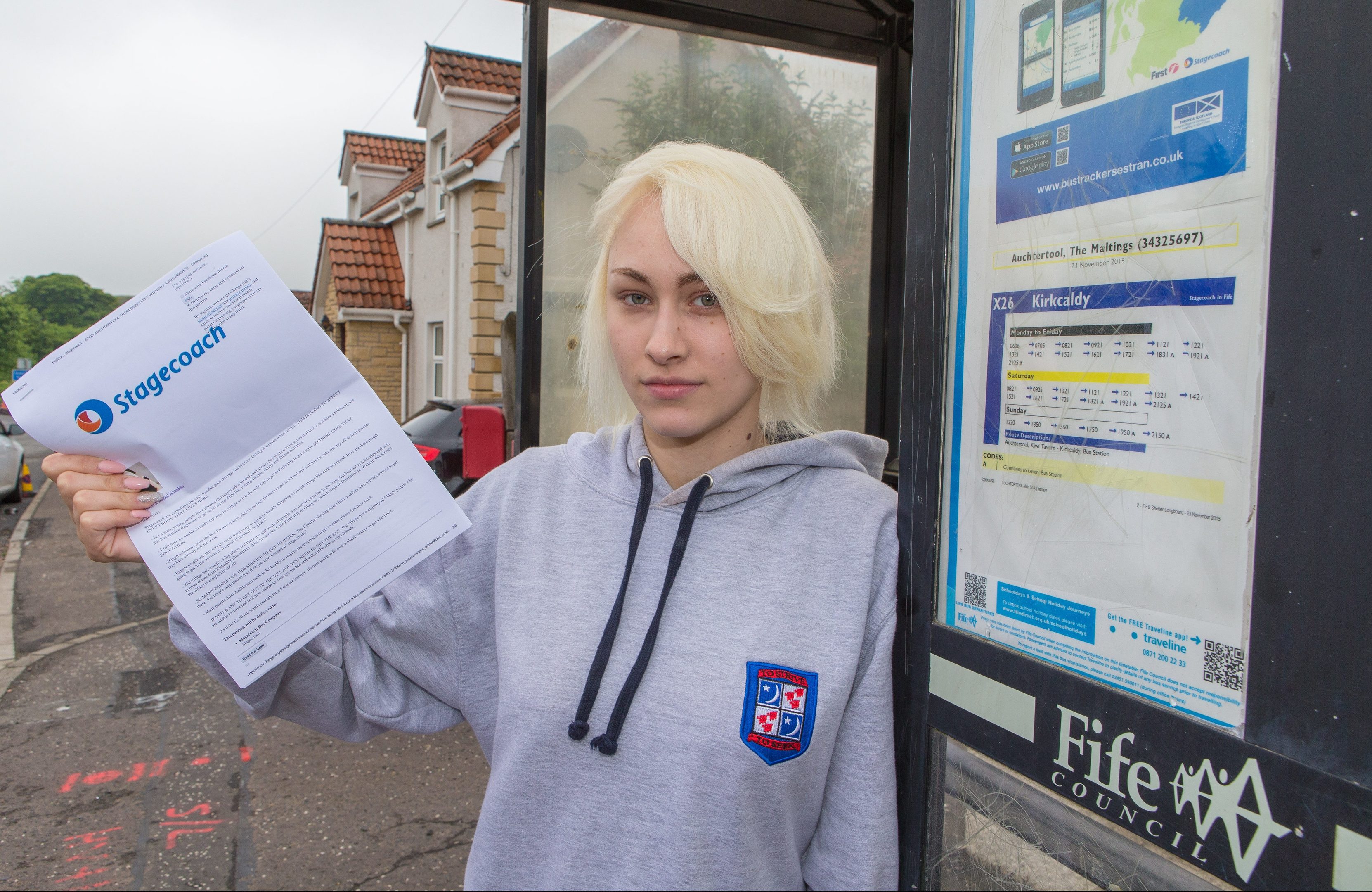 A Fife village facing the loss of its only bus service has been thrown a lifeline.
The Auchtertool community feared it would be left stranded after Stagecoach announced it was axing the X26, the only bus to serve the area.
But it now appears an alternative operator has been found and is ready to step in once a final decision is made.
A public consultation on a number of controversial timetable changes closed on June 24 and Stagecoach is analysing the results before making an announcement.
Indications are, however, that it intends to press ahead with its plans for the X26 despite almost 1,500 people signing a petition launched by local teenager Abbi Gallagher against the move.
Intense negotiations involving councillors and Fife Council officials has resulted in a potential alternative for the village, which has no shop, post office or GP surgery and relies heavily on its bus service.
Local councillor Susan Leslie said: "While there has been no official announcement from Stagecoach, discussions I have had with them would indicate that they are not changing their proposal to remove the X26 from Auchtertool.
"In anticipation of this decision a replacement service from an alternative operator has been negotiated and will start when the Stagecoach service is withdrawn.
"It has been a difficult time to put this in place but there has been a willingness to ensure that the village retains a bus service.
"The support of the whole village has also been very important in reaching a satisfactory resolution."
Councillor George Kay said the loss of the bus service would have particularly hit the old and vulnerable who had no other means of transport.
He added: "I am delighted that Fife Council has risen to the challenge and extended an existing service to allow access from Auchtertool to either Kirkcaldy or Cowdenbeath.
"The council takes a fair share of knocks but I am delighted that it has realised its social responsibility and provided this service."
Meanwhile, North East Fife MP Stephen Gethins has welcomed a decision to retain the under-threat direct service to Ninewells Hospital in Dundee.
Stagecoach had announced its intention to stop the service from north Fife to Dundee at the city's bus station but has now reconsidered.
Mr Gethins said he was delighted and added: "This is a lifeline service for so many people in north east Fife and I am glad this has been recognised.
"I hope Stagecoach will take on board the concerns expressed by other residents about proposed changes to their local services, particularly those serving Freuchie and Letham."