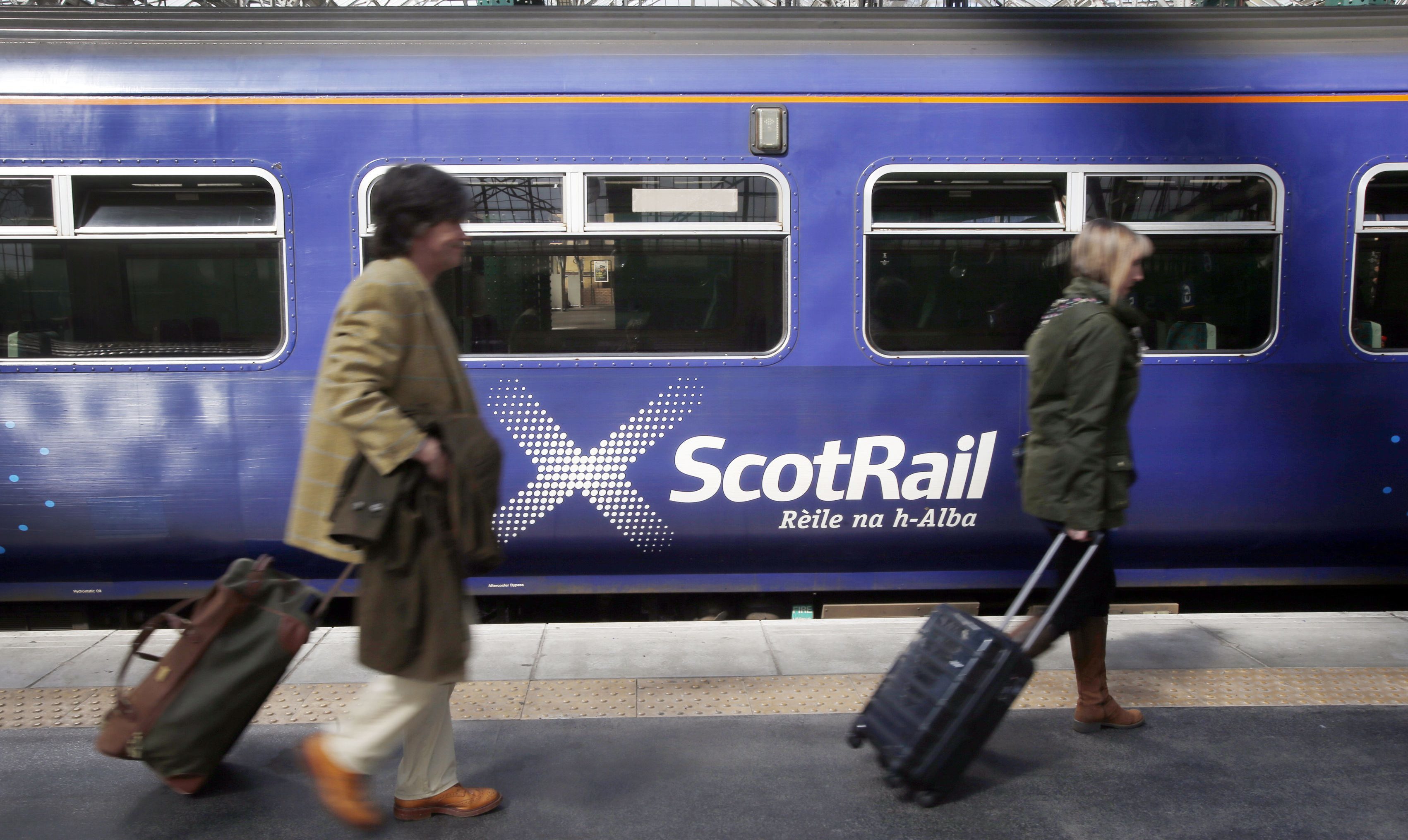 Commuters face months of delays as a programme to make Scotland's railways electric is rolled out.
From September 4, a number of rail services are to be replaced by buses, with some trains diverted from their usual routes.
The disruption is due to work being carried out as part of a Scotland-wide electrification programme designed to make services faster and more environmentally friendly.
Travellers are being warned to expect changes to their services.
Services between Edinburgh and Perth, Dunblane and Stirling will be affected on Sunday mornings, and Sunday to Thursday evenings, after approximately 8.30pm. Buses will replace trains on portions of each route.
In addition, trains between Glasgow and Alloa, Dundee, Aberdeen and Inverness departing before 11am on Sundays will be diverted.
The disruption runs from Sunday September 4 until Thursday March 31, with a break for the festive period.
David Dickson, ScotRail Alliance infrastructure director, said: "Central belt electrification will allow us to run faster, longer, greener trains and cut journey times while increasing the number of seats available.
"The work we are delivering represents a huge investment in Scotland's railway that will help transform travel on our network.
"We understand the inconvenience this work will cause our customers and every effort has been made to minimise disruption as much as we possibly can.
"We are urging people to check their journey now and certainly before they set off.
"All of the information that people will need to plan their journey during these improvement works is already available on the ScotRail app and website.
"We will of course have extra staff on hand at key stations to assist customers."
Between September 4- December 4 and January 8-March 27, there will be replacement bus services after 11am between Perth/Dunblane/Stirling – Falkirk Grahamston
From Sepember 4 until December 8, after 8:30pm trains run between Perth/Dunblane/Stirling – Polmont only with replacement buses operating between Polmont – Edinburgh via Linlithgow and Edinburgh Park.
On the Glasgow-Alloa/Dundee/Aberdeen/Inverness route, trains departing before 11am between September 4-December 4 and January 8-March 27 will be diverted via Cumbernauld and do not call at Bishopbriggs, Lenzie or Croy.
Replacement buses  willconnect these stations to Stirling/Glasgow.
Further changes to services are expected in the future, with details to be published as soon as possible.
More details of the changes planned so far can be found at www.scotrail.co.uk/electrification