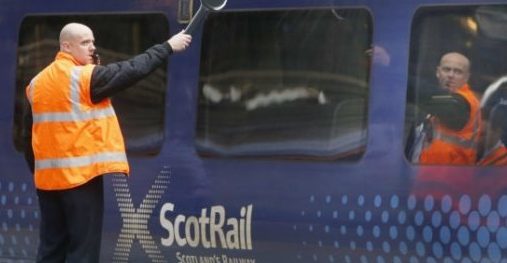 ScotRail has admitted its performance isn't good enough after the reliability of train services fell below target.
The average combined punctuality and reliability of the trains on Scotland's railways has fallen below 90.3%, prompting Government agency Transport Scotland to instruct the operator to draw up a performance improvement plan.
That plan means that within the next few weeks, three new trains will be brought into service, a campaign will be rolled out to staff and the public aimed at getting trains running on time, vegetation will be cleared from around the tracks and signals will be improved.
A number of longer-term improvements include the identification of so-called "golden trains", which if delayed have the greatest impact on the network and can cause knock-on delays for up to two hours.
The operator now plans to monitor these services throughout their journeys to improve performance.
The rolling improvement plan is expected to cost the company an extra £16 million over the next two years and officials said they are confident it will boost performance.
More than 19,000 people have signed a petition calling on Transport Minister Humza Yousaf to "make ScotRail bosses improve Scotland's trains or strip them of their contract".
David Dickson, ScotRail Alliance infrastructure director, said the dip in performance had come at a time of "unprecedented change" on the network, including major upgrade works which partially closed Glasgow's Queen Street Station.
He said: "There's clearly concern out there about the level of performance on the network so it's important that we can convey that we don't think it's good enough.
"We do have a plan, we are delivering it and we are beginning to see green shoots coming through."
He added that passengers should see improvements before Christmas.
"There should be less disruption to the service. More on-time running, less times of trains being cancelled, and just a more reliable service," he said.
Mr Dickson said that while the annual punctuality and reliability average had fallen from 90.3% to 89.6%, the last four-weekly average was 90.2%.
The company considers trains to be on time if they are less than five minutes late.
Dutch firm Abellio was awarded the ScotRail franchise in 2015 for 10 years but ministers can strip the company of the contract after five years if punctuality falls below 84.3%
Abellio ScotRail managing director Phil Verster said there is no chance the company could lose its deal because of punctuality problems.