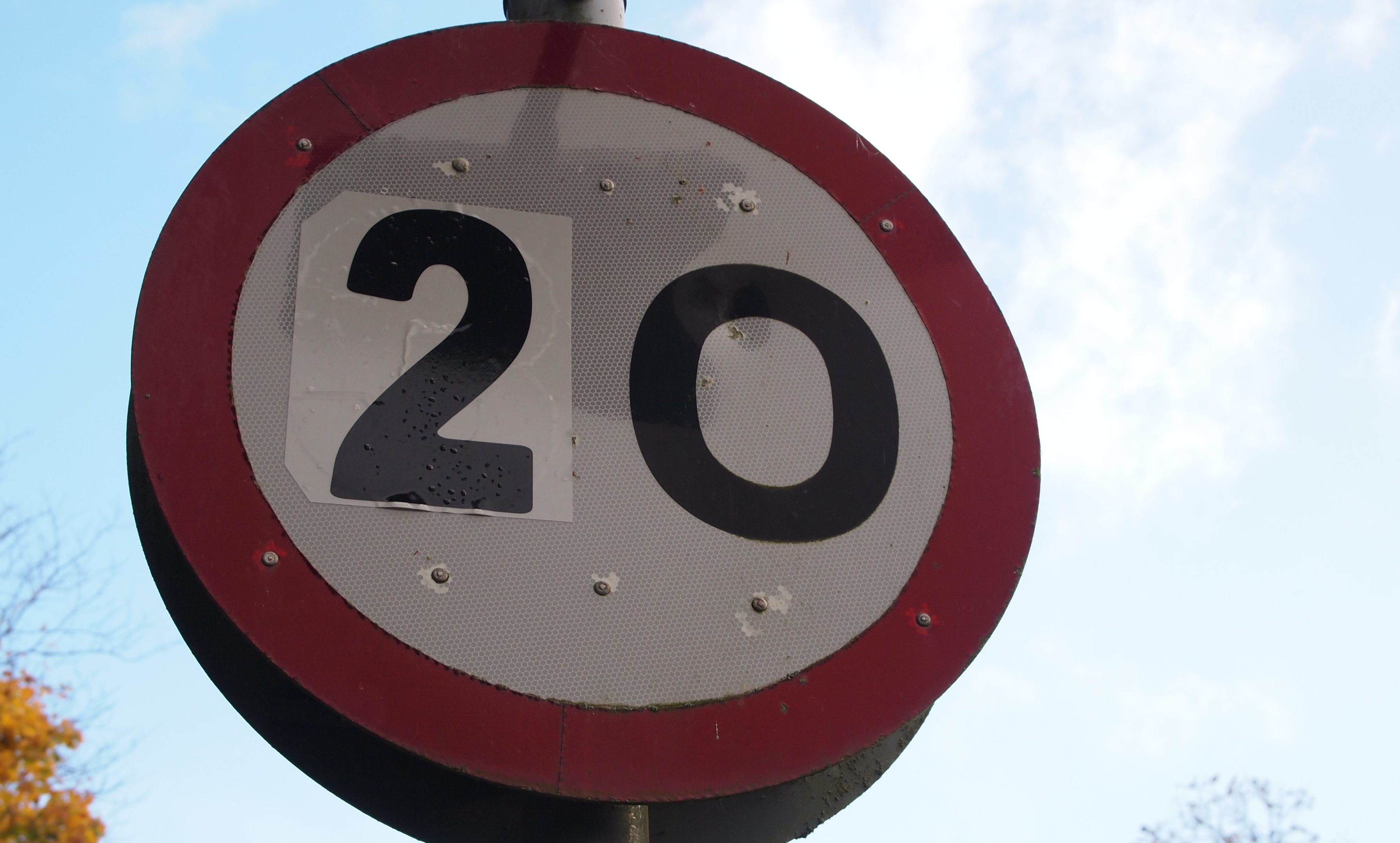 Opposition councillors have attempted to tear up the new Perth and Kinross 20mph policy — just two weeks after it was adopted.
In the wake of recent accidents and community concern, members of the Liberal Democrat group called for a region-wide review of road safety and traffic calming measures.
They also identified 16 communities they believe to be urgently in need of protection including Coupar Angus, where campaigners are fighting for action.
Strathmore Councillor Lewis Simpson said the council's road safety strategy was "piece-meal" and claimed it "has not worked, has not been well received and requires a fresh approach".
Those claims were dismissed out of hand by the SNP administration, which believes its fledgling policy will work to protect the region's people from harm.
And they were rejected by council officials as "incompetent" before they could even be discussed at a meeting of the full council.
Mr Simpson briefly stormed from the council chamber in the wake of the decision, which he said heralded the "death for democracy".
The council's policy was unanimously passed at a meeting of the enterprise and infrastructure committee last month — at which Mr Simpson and his seconder, Councillor Willie Robertson, were both present.
They said they been denied the opportunity to propose any amendments at that meeting — a claim that was again dismissed by the SNP.
Enterprise and infrastructure convener Councillor John Kellas said the existing policy was robust and highlighted the fact that the introduction of 20mph zones would be considered "where circumstances merit".
He said there was a clear focus on areas around schools and on areas of high risk and questioned the value of "blanket" 20mph zones, claiming the more widespread the more likely they were to be ignored by drivers.
Putting forward his motion at the meeting, however, Mr Simpson called on the administration to think again about their policy — no matter how freshly minted it was.
He said: "The current road safety strategy encourages a piece-meal and disconnected development which may result in lower speed limits being installed in isolation.
"We need to influence driver behaviour, therefore we must build consistency, especially in communities or on residential streets within a built up area."
He said a proactive review should be carried out to identify where 20mph zones should be introduced, together with other traffic calming measures and signage.
The approaches to the villages of Scone, Balbeggie, Burrelton, Woodside, Coupar Angus and Meigle on the A94 together with the villages of Drum, Crook of Devon and Powmill on the A977 were suggested as key sites.
He said the villages of St Madoes, Chapelhill, Hawkstane, Errol, Inchture, Longforgan and Invergowrie on the C484 in the Carse of Gowrie were also worthy of consideration.
And he said residential areas within Coupar Angus should be considered as a matter of urgency.
He put forward the efforts of Fife Council as a model for how a reduction in speeds and accident can be achieved through careful review of road safety measures.
Speaking after the meeting, Coupar Angus campaigner Michael Gallagher said the decision to reject Mr Simpson's motion was "disappointing".