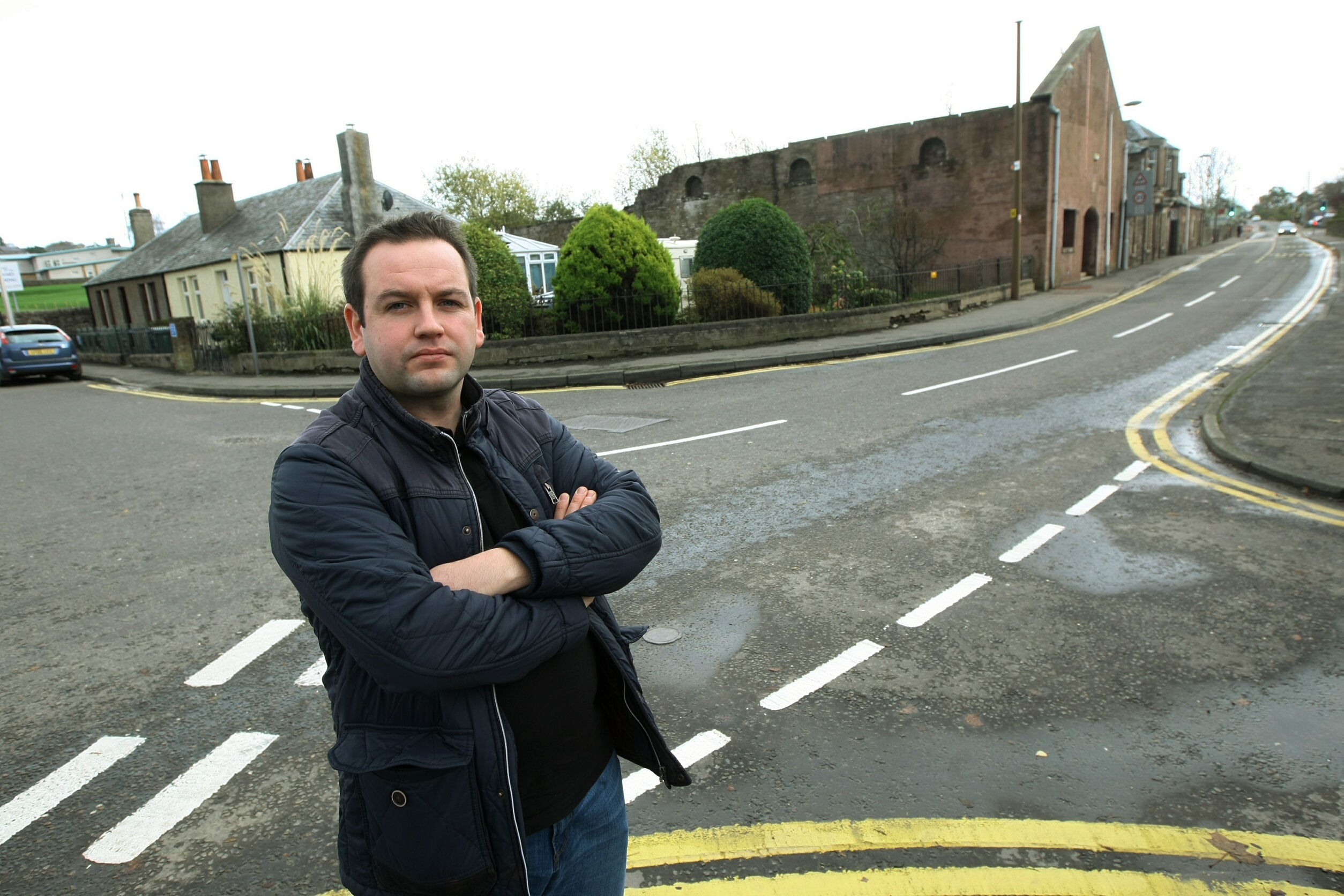 Measures aimed at improving road safety at accident blackspot in Strathearn are to be rolled out by the council.
The move follows concerns raised by local residents in the wake of serious injuries suffered by Lena Tocher, 44, who had to be taken to intensive care on November 5, 2015, when she was pinned against a wall by a bus in Broich Road.
The mother-of-two suffered major crush injuries, including lacerated kidneys and liver, a broken femur, shattered pelvis, bruised and bleeding heart and broken bones in her back.
Concerns were raised about road safety at the junction of Broich Road/King Street at a recent public meeting, which was attended by local councillors. As a result, Perth and Kinross Council has agreed to install bollards "as soon as possible" and has also confirmed they will look into the possibility of widening a pavement in the area.
A council spokesperson explained: "Officers from the council attended the recent public meeting to discuss residents' concerns regarding Broich Road in Crieff.  Council staff ensured residents that the bollards, which had previously been approved as an appropriate measure, would be installed as soon as possible.
"They also agreed to carry out some investigative work into the possibility of narrowing the pavement on one side of the road and installing parent and child parking spaces at the community campus.
"We will feed back to the community on the outcomes of the investigations once they are completed."
Craig Finlay, chair of Crieff Community Council, said the bollards proposal seemed to be "well received" by the public but highlighted how anxious some local residents are regarding the current road safety situation in Broich Road/King Street.
"One mother who walks along Broich Road each school day told the meeting how she has been clipped by a passing vehicle," he said.
"After much debate at the event, Susanna Murdoch, vice-chair of Crieff Community Council, was able to illustrate how the junction at Broich Road/King Street could be widened to allow cars driving in opposite directions to pass each other without having to mount the pavement, as happened in 2015, when a pedestrian suffered significant injury.
"The council has now agreed to have plans drawn up for this measure. This promise seemed to be well received by the public who attended the recent meeting."