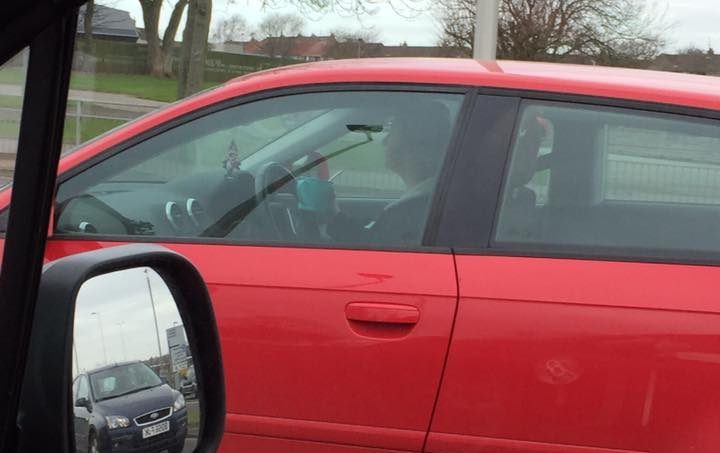 A Dundee driver appears to have tucked into a mug full of cereal while behind the wheel of her car on a dual carriageway.
The unknown woman was caught on camera by the passenger of the car next to her at traffic lights in Claypotts.
She appears to be holding a large mug containing a spoon, and was reported to have continued eating her breakfast even after the lights turned green.
The man who took the picture said: "She is a danger to other road users.
"If I had got her number she would have been reported to the police. The reason for the fb (Facebook) post is that if any knows her to warn her she is a danger to other road users."
He added he was close enough to see the cereal in question was cornflakes, but couldn't identify the brand.
The image was posted to the popular Meh Dundee Facebook group on Saturday morning, and has since provoked a lot of discussion.
One user said they had seen someone shaving in the car while driving in Dundee.
Some people highlighted the comedic nature of the incident.
One said: "She's a cereal offender."
Another posted: "Absolutely shocking in this day and age, does she not know high fibre all bran is much better for you?"
However, most criticised the driver for holding a mug while behind the wheel.
One person said: "She could cause an accident. There's no excuse for it.
"Driving while eating your cornflakes? No way she's concentrating on the road."