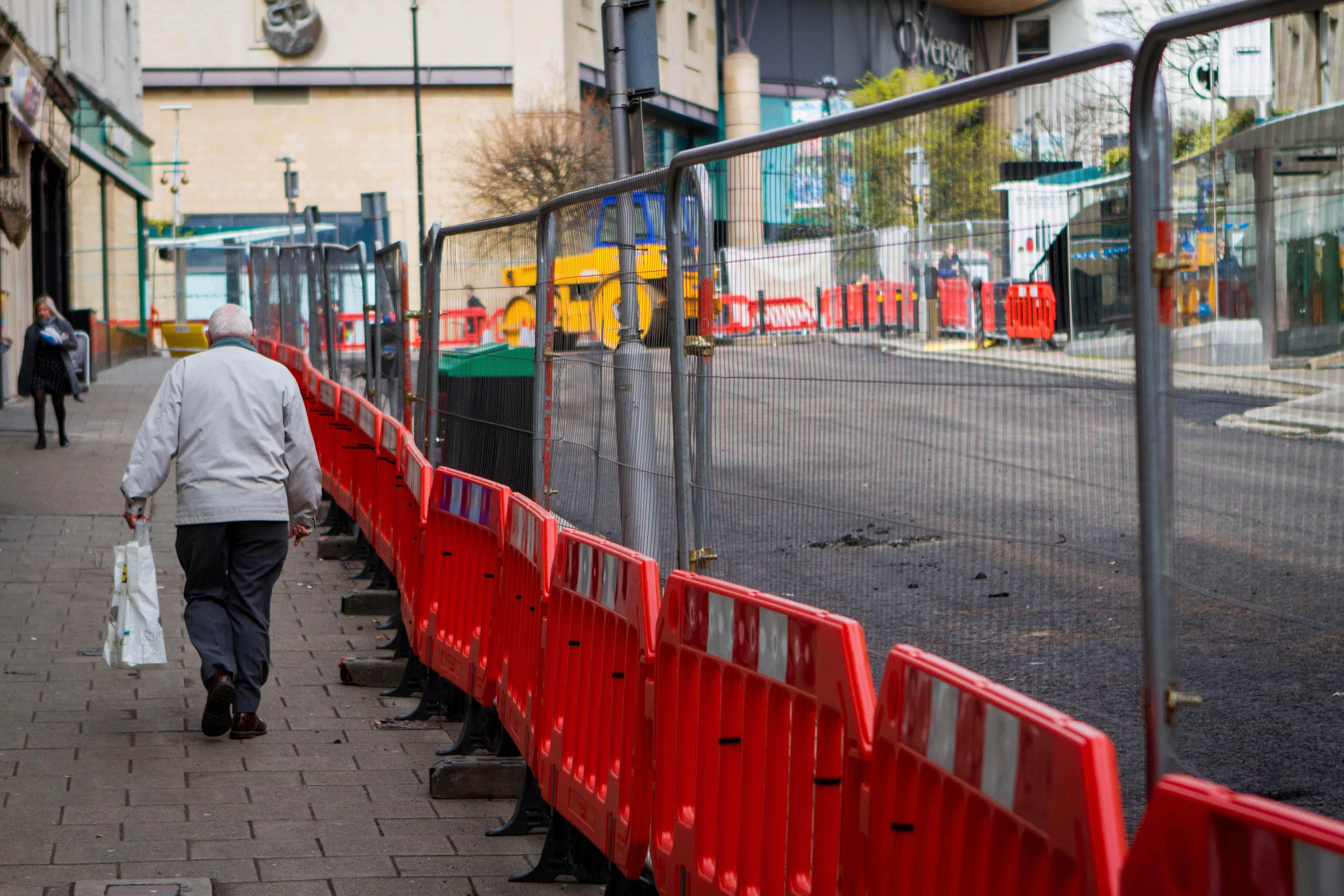 Roadworks in Dundee's city centre are bringing misery to shop owners and pedestrians with some stores' profits down by up to two thirds.
Last Monday, a two-week resurfacing programme started, meaning Crichton Street, Whitehall Street, Dock Street west of Commercial Street and Commercial Street south of Seagate all closed.
The shutdown means the only way for pedestrians to gain access to streets such as Whitehall Street and Crichton Street is to walk several hundred yards down to Union Street to cross over and turn back again.
A week into the shutdown, businesses are counting the costs amid rumours the works could run on for a week longer than initially scheduled, something the council has denied.
Clarks bakery director Jonathon Clark said takings are down by two thirds.
"It's been an absolute nightmare," he said. "It's not worth us opening our doors but of course we have to because we have two members of staff to look after.
"I'm not an expert on the solution of course but the impact it's having on our business is massive.
"I fear that the customer base we've built up all this time may get used to going somewhere else and we never get it back.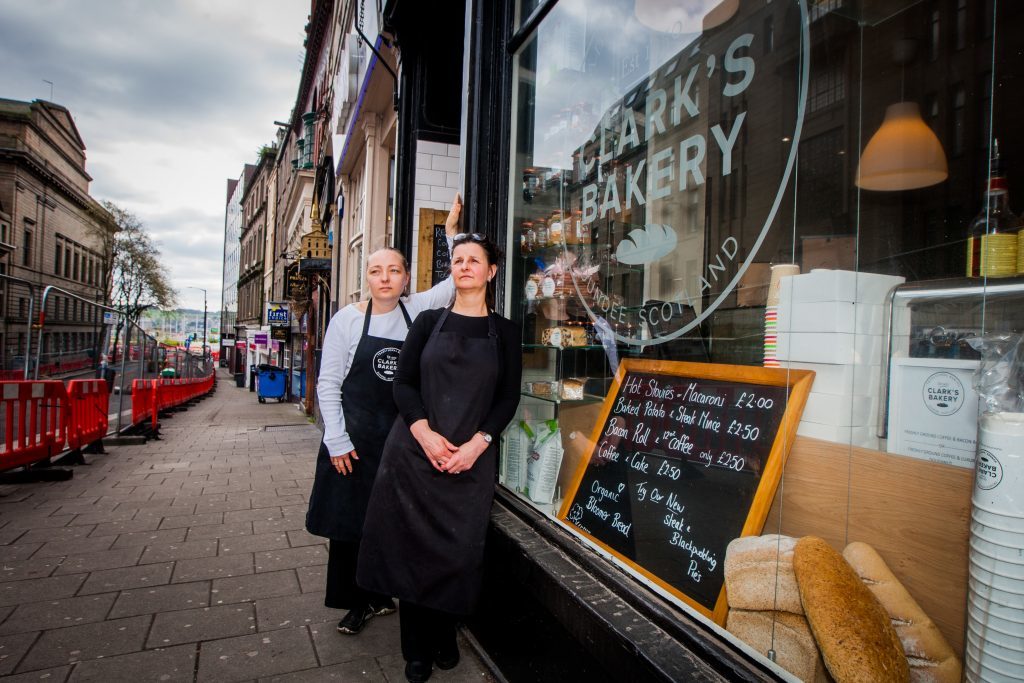 "We just aren't covering our wages and costs."
Mr Clark added that businesses were told a walkway would be created to lessen the impact but — as yet — nothing had been installed.
He said: "Maybe if they just did one side of the road at a time it would be better. There must be a better way to do it that doesn't hurt businesses this much."
Ross Farmer, service manager of Pillar's Bar, also located on Crichton Street, said he believed there should have been more consultation with businesses.
He said: "We are around £500 per day down on what we usually take and it's even worse because Easter weekend is normally packed.
"Deliveries have been difficult and we have a lot of regular customers with various ailments who just cannot get here.
"There was talk of creating a walkway through the roadworks to help businesses but it just hasn't happened."
Other shops such as Scott Brothers Butchers on the High Street, and Redberry ice cream shop on Crichton Street have also expressed their frustration at a loss of earnings.
Rashid Mehmood, who runs Redberry, said: "We are losing thousands a week.
"I have to pay bills but how can I do that if I am not taking in any money?
"Myself and other business owners nearby are looking into claiming money back from the council because losing this amount just isn't an option. It's been very hard."
The pain is being shared by shoppers.
Billy Nugent said: "What a nightmare it is to walk from one side of the city centre to the other.
"From Whitehall Street I had to walk down to the back of Caird Hall along to Commercial Street just to get to the Seagate — a long detour considering I'm on foot.
"Someone should get their P45 for the planning of this fiasco."
A spokesperson for Dundee City Council said: "Due to the nature of the roadworks and our efforts to have them completed in a two-week timeframe it has not been possible to keep the pedestrian through route at the top of Crichton Street open.
"The route will be opened as soon as it is viable to do so. We are continuing to liaise with businesses to ensure that we keep disruption to a minimum.
"We are aiming to complete the work in the two week timeframe."
The roadworks are scheduled for completion on Monday April 24.