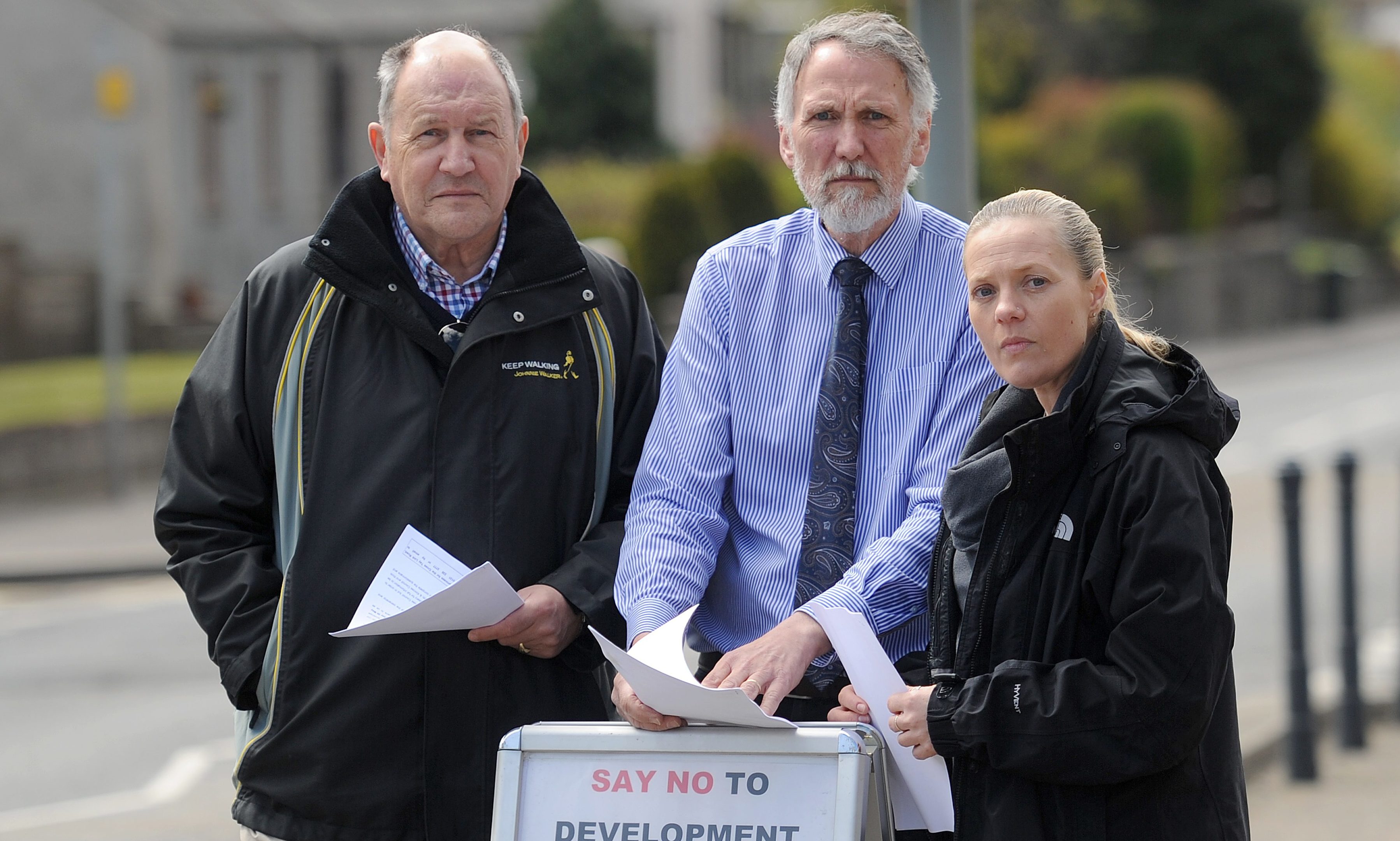 Critics claim council chiefs are preparing for a land-grab exercise which will pave the way for the £113 million Cross Tay Link Road.
Questionnaires are being hand-delivered to homes along the earmarked route as Perth and Kinross Council finalises designs for its long-awaited link between the A9 and A93.
Brodies LLP are contacting home-owners in around Scone on behalf of the local authority.
It is understood the gathered data could be used if any sites have to be bought up using compulsory purchase powers.
Residents have been asked about, amongst other things, planning permissions and their solicitors' details.
One rural home-owner said he thought the "bailiffs had arrived" when he saw men in suits delivering papers to his home.
Members of a campaign group fighting plans to build 700 homes to the north of the village say they have been left puzzled by the survey.
The group insists the new housing development should not go ahead until the link road (CTLR) is in place.
Community councillor Martin Rhodes said: "Nobody seems to have known anything about this until the letters starting popping through doors.
"I wouldn't want to answer questions like this unless I knew why they were being asked."
The local authority said the survey was "part of the normal process of establishing land ownership".
The preferred route of the new road was approved by councillors in December, but the finalised version has yet to be confirmed.
Questionnaires have gone out to around 40 homes in the Scone area.
A council spokeswoman said the process was "purely to develop as wide a picture as possible of land ownership in the vicinity."
She added: "Data in this respect is also gathered from the Land Register, but on its own this does not give a full overview.
"The council has a statutory duty to inform residents and landowners to make them aware of its proposals well in advance."
She said: "The information gathered will be retained to support the development process for the CTLR so that, once the route for the road is finalised, the relevant people can be contacted.
"Completion of the questionnaire does not, in any way, mean that a resident / landowner will be served a compulsory purchase order (CPO) for their land.
"Further consultation will take place and the council would, in taking forward the detailed design of the project, seek to minimise any requirement for CPOs and acquire land by agreement wherever possible."
The project, which aims to relieve traffic congestion, will hinge on securing money from the Tay Cities Deal.