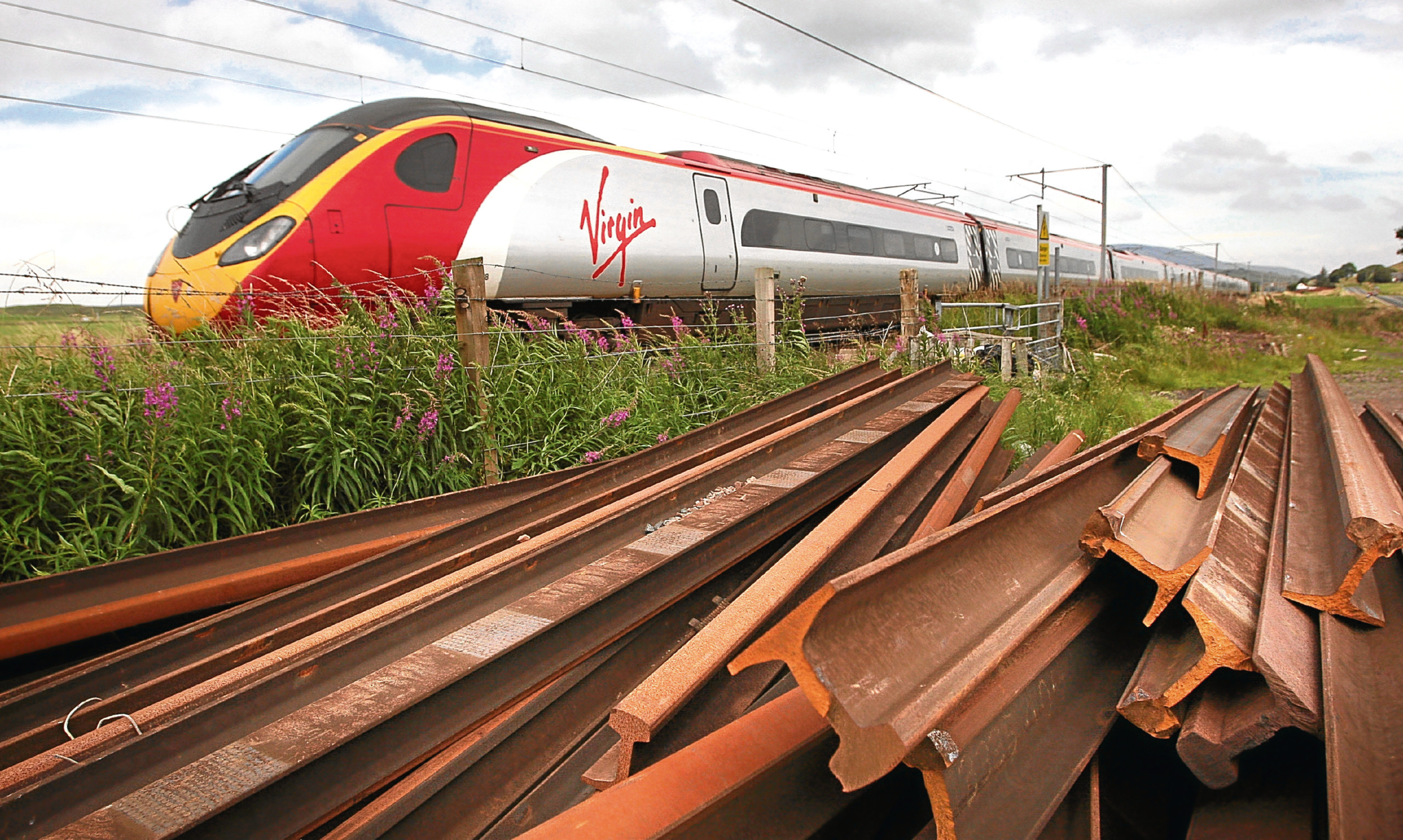 The UK Government has pitched Scottish public transport giants Stagecoach and FirstGroup against one another in the race to win the lucrative West Coast Rail franchise.
The key route is currently operated by a Stagecoach / Virgin Rail group joint venture and the duo are taking forward their new franchise bid with the support of French national rail group SNCF.
FirstGroup has joined forces with Italian rail group Trenitalia for its bid and the government has also shortlisted a third option in MTR West Coast, a joint venture between MTR Corporation UK and Guangshen Railway Company with a number of key contractors including Trainline.com
The new franchisee will take over the route from April 2019 and will also design and run the initial HS2 high speed services between London and Birmingham.
Transport Secretary Chris Grayling said: "The West Coast Partnership will support growth and better services on the West Coast Main Line while helping to ensure that HS2 becomes the backbone of Britain's railways.
"This will create more seats for passengers, improve connections between our great cities, free up space on existing rail lines and generate jobs and economic growth throughout the country.
"I look forward to seeing the bidders' innovative ideas to put passengers at the heart of the railway."
The West Coast main line group was revealed at the same time as the South Eastern franchise shortlist was also announced.
Stagecoach South East Trains, a wholly owned subsidiary of the Perth public transport group, is one of four bidders in for that franchise, which begins in December 2018.
Martin Griffiths, chief executive of Stagecoach Group, said: "We are pleased that the extensive expertise and strong track-record of Stagecoach and our partners has been recognised in the shortlists announced by the government for these two rail franchises, both of which are critical to the country's economy.
"We look forward to working with local stakeholders on shaping our plans to improve services for customers and deliver significant value to the taxpayer to reinvest in public services."
Steve Montgomery, First Rail's managing director said: "We are well positioned with our partner to develop a completely new customer proposition both on the West Coast route, and, through the exciting opportunity this franchise offers, to design and run initial services on the HS2 network."
business@thecourier.co.uk