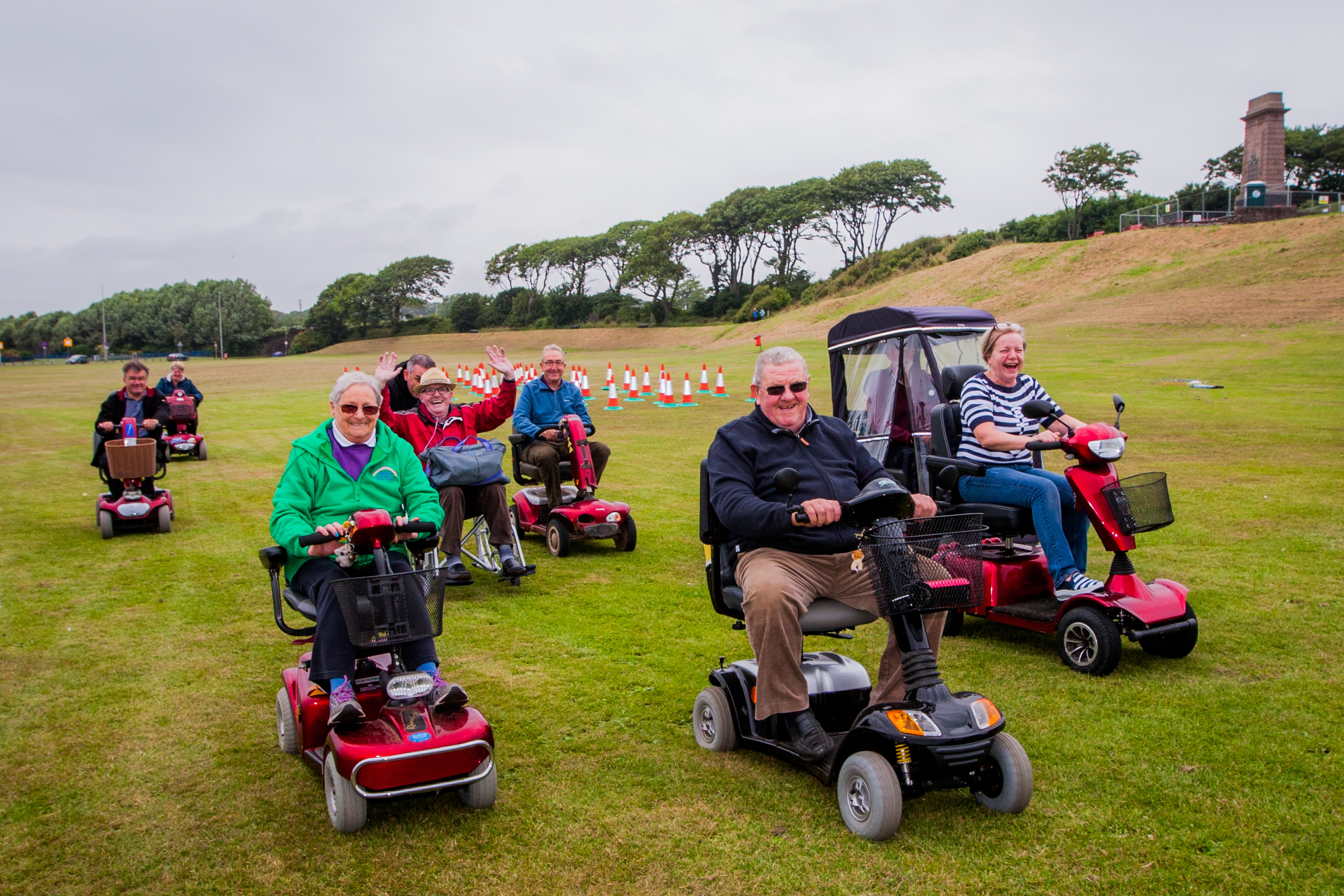 Pedal to the metal, a fun Angus event with a serious safety message proved another runaway weekend success.
For the second year in a row, Arbroath COPD (chronic obstructive pulmonary disease) Support Group took over the town's Low Common with a fleet of low performance machines for a day of mobility scooter wacky races, aimed at ensuring users make the most of their four-wheeled independence.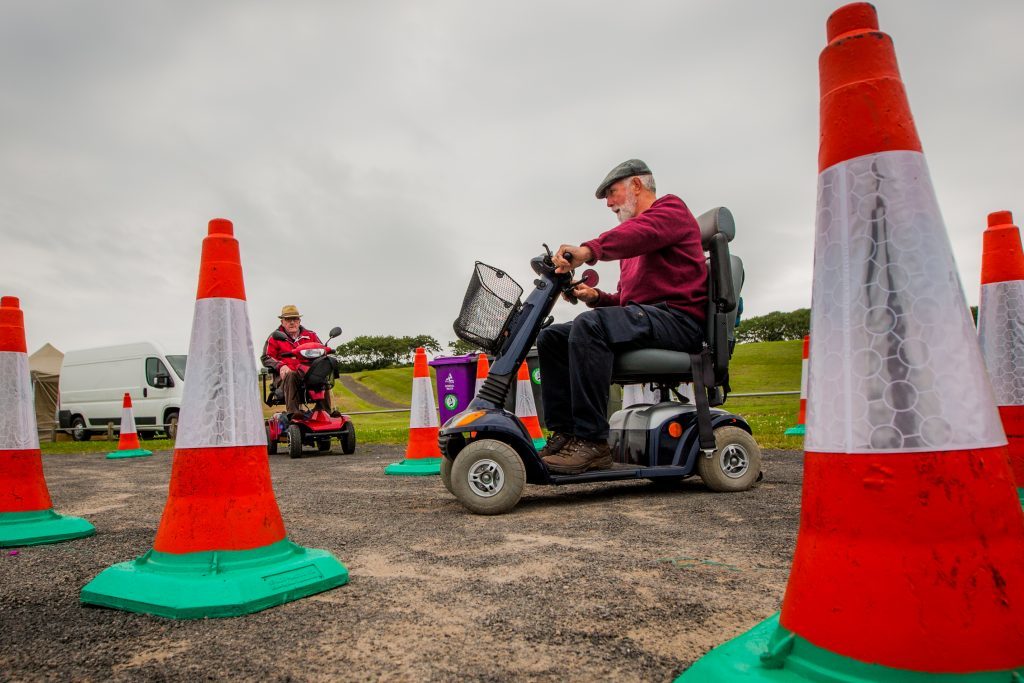 The thriving group has even produced a highway code to ensure people keep themselves and other road users safe, and during a day of activities the 'racetrack' opposite Arbroath FC's Gayfield Park was visited by people from all over Angus.
Donald Downie of the support group said the success of last year's inaugural event had fuelled enthusiasm for a repeat to both help the elderly and disabled gain confidence in getting out and about, and raise awareness and support for their work.
In the car park of the Tuttie's Neuk pub a test course was set up for scooter uses featuring challenges including parking and a chicane, with other obstacles laid out around the Low Common to give participants a taste of every situation they might encounter out and about.
"It's all about giving people confidence in handling a scooter," he said.
"Many have never even driven a car, so it's all new to them but even if you're on the pavement the rules must be followed.
"It can also be quite difficult for people to get around on the streets with things like parked cars and wheelie bins, and into shops, so we're just trying to help them build that confidence."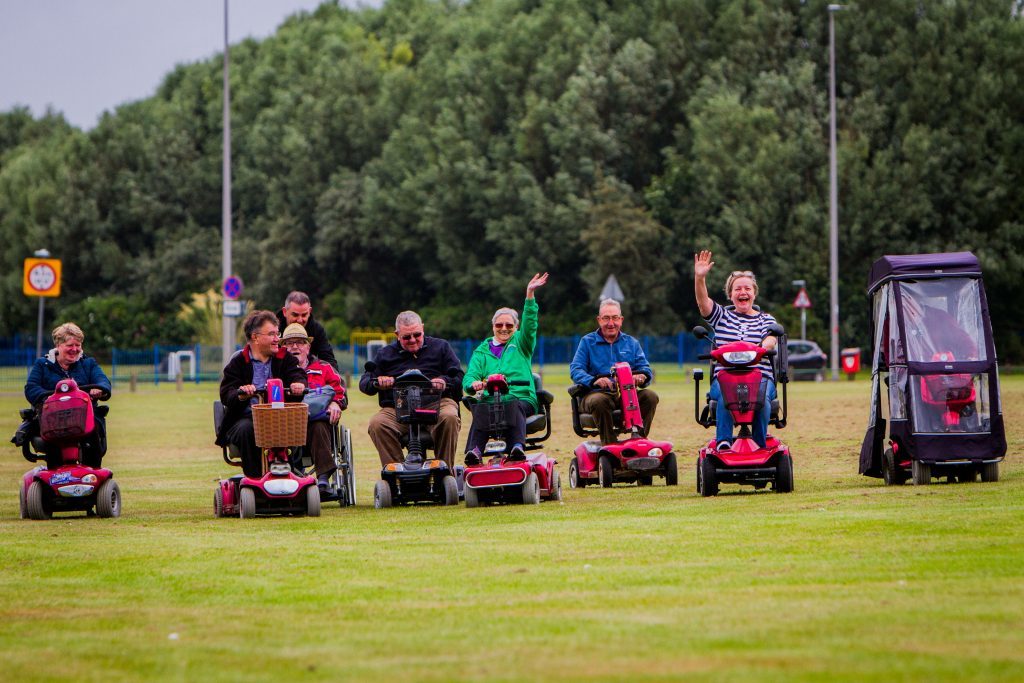 "If they are not in control of their scooter, or perhaps fall or get knocked off it, that is when their disability can kick in and cause a real issue," added Donald.
Arbroath ex-serviceman Derek Jeffrey, an osteoarthritis sufferer and regular scooter user, experienced first-hand the dangers on the roads and streets.
"Someone was parked and didn't see me and they just reversed into me," said 65-year-old Derek. "I suffered whiplash and there was £700 of damage to my machine.
"There are a lot of pavements which are too narrow for mobility scooters and it can be hard to get around obstacles without going onto the road, which can be dangerous."