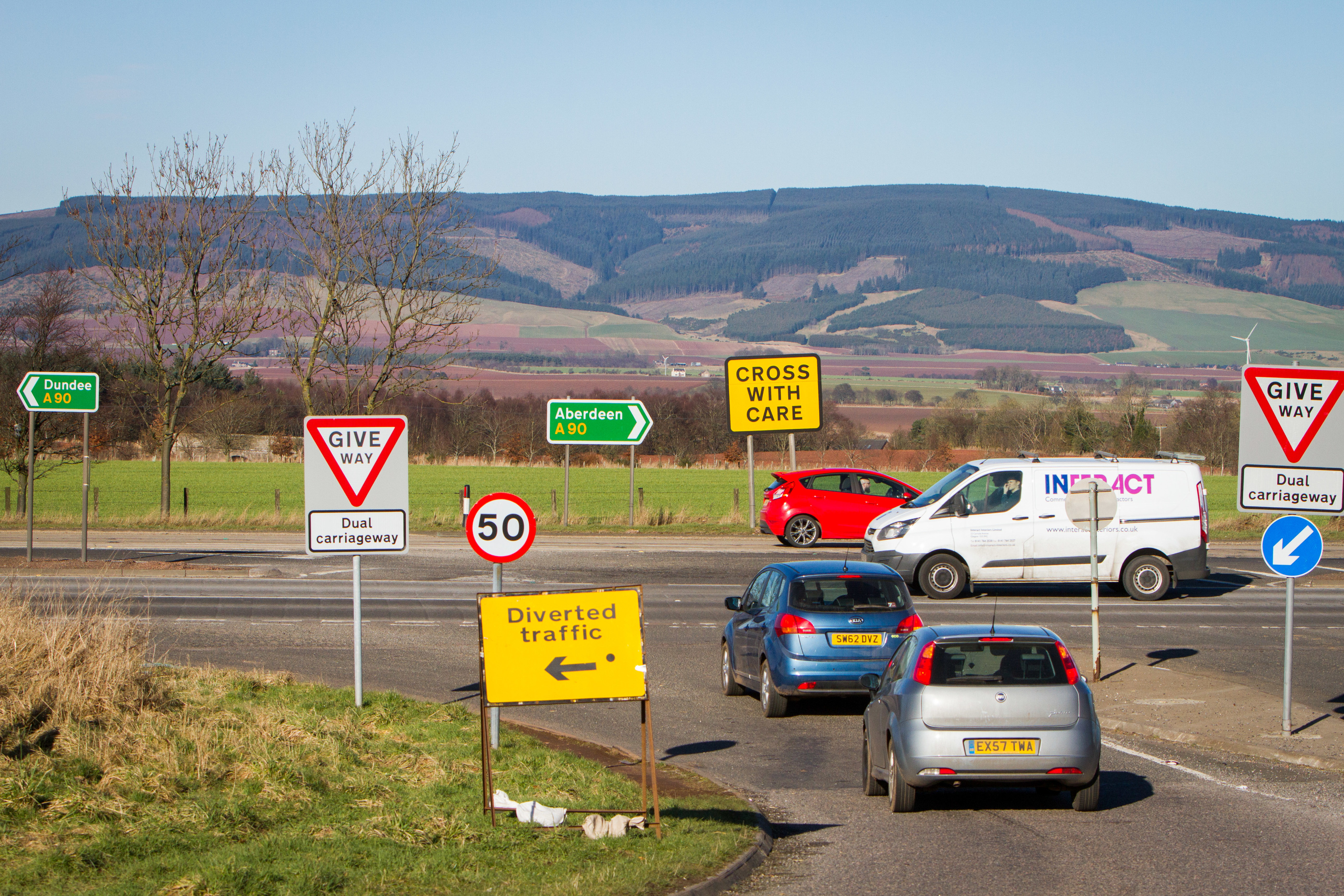 Road safety campaigners are to get their first glimpse of designs for an A90 flyover which they hope will rid Laurencekirk of its killer crossing reputation.
The three possible options have been revealed ahead of a community exhibition on Monday – two involving the creation of a grade-separated at the dual carriageway's deadly meeting point with the A937, and the third a planned realignment of that route to a flyover at the north end of the town.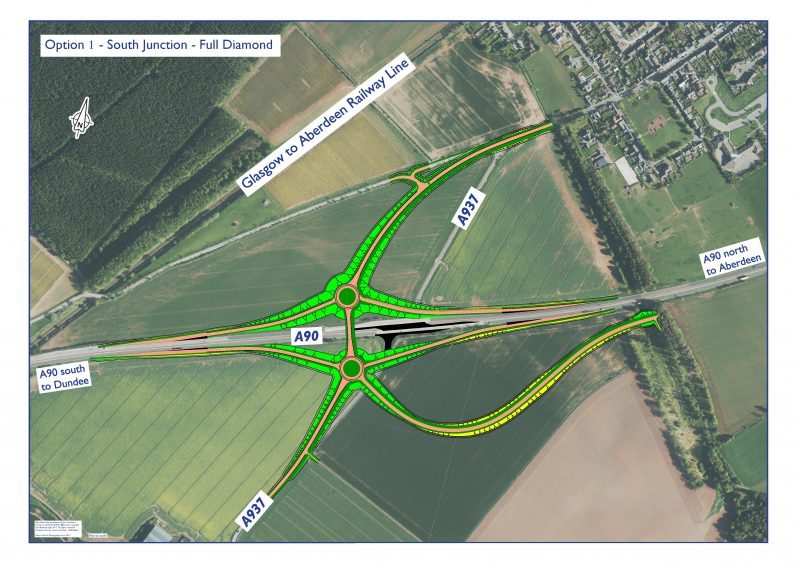 Last year, the Scottish Government committed to building a £24 million flyover to improve the safety of the A90/A937 junction after years of campaigning by locals.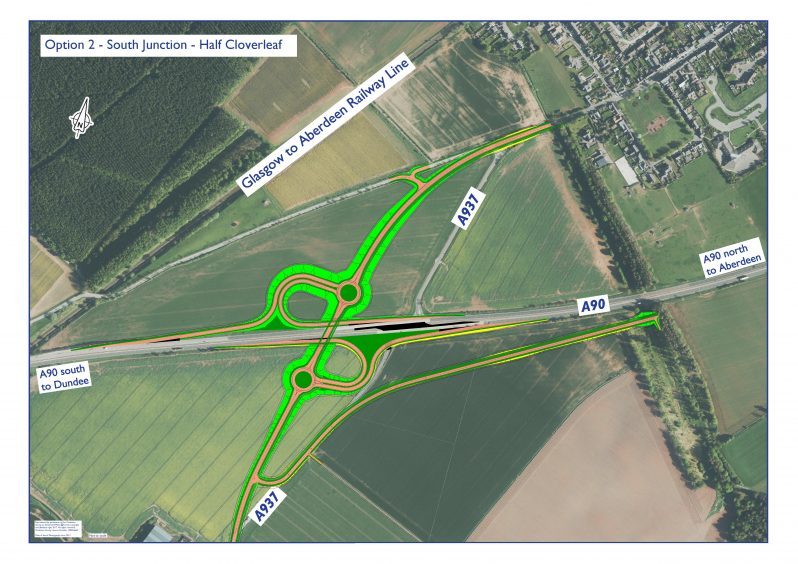 The trunk-road has previously been dubbed one of the most dangerous in the UK.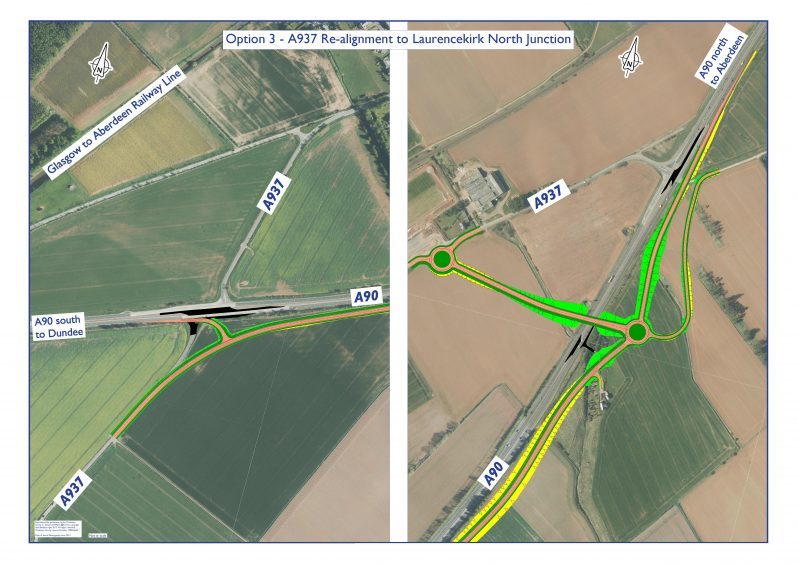 Many locals can still recall a horrific 19-day period in which five lives were lost in three separate crashes in 2001.
Transport Minister Humza Yousaf said it was important to give people the chance to view and comment on the "much-needed" improvements and he has urged locals and road users to make their voices heard on the proposals.
He said: "Since we appointed design consultants in September 2016, we have been working hard to identify and undertake an initial assessment of options for the planned improvements at Laurencekirk.
"We are now able to let the public see and comment on the options that are under consideration for this much-needed upgrade.
"I would encourage as many people as possible to attend the exhibition or view the material online and give us their views by November 27.
"All comments received will be considered as we look to identify a preferred option next year.
"While there is still a lot of essential development work to be carried out, we continue to push forward the design preparation stages to deliver this scheme as soon as possible, which will bring improved road safety and economic benefits to road users and the local community in Laurencekirk and the wider north east," said the minister.
It is expected the final design will be chosen sometime next year, after which it will be further assessed before publication of draft orders in 2019.
Any objectors or supporters will then be able to provide formal comment before construction is legally authorised.
The eagerly-awaited public consultation runs from noon until 7pm on Monday in Laurencekirk's St Laurence Hall.