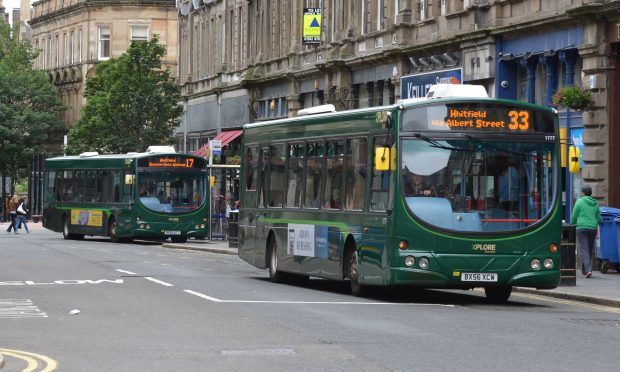 Dundee bus passengers have hit out at plans to change one of the city's major routes, claiming it would leave vulnerable people "stranded".
Xplore has proposed to alter the 32/33 bus route, which connects Dundee's outer housing schemes to the city centre, in a bid to ease traffic flow and improve the service.
However, residents in Mill O'Mains argue that pensioners and disabled people living on the edge of the estate will need to walk 20 minutes to their nearest bus stop if the changes are implemented.
Mill Terrace resident Michael Hughes, 54, has now started an online petition to "save" the route, which has been signed by 88 people.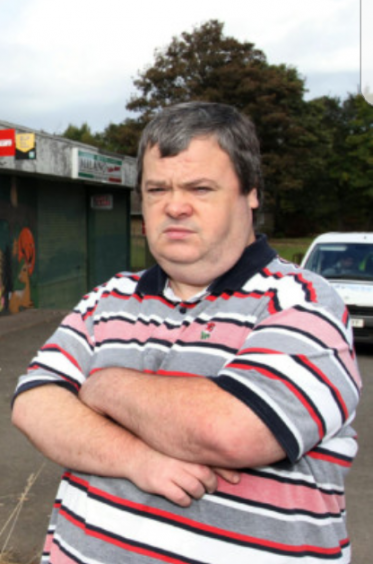 He said: "The gist of it is that Xplore want to cut out Forfar Road from the route, so the bus will stop at the garage near Mill O'Mains but it won't actually go through the estate.
"Elderly people would have to walk 20 minutes to get to the nearest stop.
"I have diabetes, sleep apnoea and a visual impairment, and I get out of breath very quickly so for me it would be a nightmare too, especially with shopping bags."
The proposals were discussed at a public meeting for Mill O'Mains residents and Fintry Community Council.
North East councillor Brian Gordon, who was a bus driver for over 20 years, said: "The proposals come out of the shambles that buses have been in over the years, where buses haven't turned up or have gone towards Whitfield and not come back again.
"Xplore are blaming it on the Forfar Road being so congested, so they want to use Pitkerro Road instead.
"But Pitkerro Road is already always busy with parked cars and other buses, so it would just move the problem there."
In a statement, Xplore acknowledged  Pitkerro Road can be busy, but added that the patterns of traffic are "much more predictable".
They added that Mill o'Mains residents  would be able to access the number 32 from Fintry Road, via the Forfar Road footbridge, or catch the 33, which would terminate at Charles Bowman Avenue.
Managing Director Elsie Turbyne said: "I want to reassure people in the Fintry area and surrounding neighbourhoods that we are trying to find the best way of providing a reliable and punctual bus service which can be accessed by as many areas as possible.
"This has become increasingly difficult with Services 32/33, due to the huge volume of traffic on the Forfar Road at the north of the city and its irregular patterns of congestion.
"Our experienced network planners have devised alternative routes, one of which is based on suggestions made by a regular customer.
"I also want to emphasise that there are no plans to withdraw the 32/33 – this service is not under threat, and no changes will be made at all if that is the clear preference of local residents.
"There will be an opportunity to speak directly to a representative of Xplore Dundee throughout November and December at a variety of public meetings."
Xplore is asking people to give feedback through the company's official channels by calling 01382 201121, e-mailing marc.winsland@nationalexpress.com or visiting their travel centre  on 92 Commercial Street, where they can pick up a comment card.
The proposed changes:
There are two proposals for the new routes:
Under the first plan,  there would be a two-way split at Glenconnor Drive.
The 32 would go along Glenconnor Drive, Fountainbleau Drive and continue along Fintry Road to terminate at Findowrie Street.
Service 33 would continue on Pitkerro Road creating a new link to the Iceland supermarket before turning on to Longhaugh Road.
The service would then head west along Fintry Drive to terminate at Charles Bowman Avenue.
The second proposal  would maintain the link to The Crescent.
Buses would again use Pitkerro Road before using the Glenconnor Drive, Fountainbleau Drive and Fintry Road route.
At the Fintry Road junction the route would split into three, with a new 31 service being introduced.
Service 31 would head west along Fintry Drive to terminate at Charles Bowman Avenue.
Service 32 would follow the same route as the previous plan, continuing up Fintry Road.
Service 33 would had east along Fintry Drive as normal terminating at The Crescent.