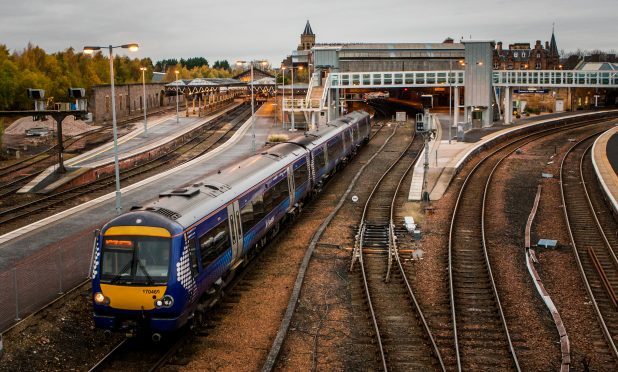 Transport chiefs are drawing up plans for a multi-million-pound overhaul of Perth railway station.
Council officers have revealed work is finally under way on long-awaited proposals for an "integrated" hub on the edge of the city centre.
The improved base will incorporate a new bus station, replacing the the much-maligned Leonard Street complex and creating a one-stop location for national and international travellers.
It is hoped the redevelopment will attract more tourists and give  them a warmer welcome to the city.
Perth and Kinross Council is in discussions with Network Rail and station owners Scotrail over the plans.
If follows calls last year from Highland Perthshire councillor Ian Campbell – now council leader – who said the hub was needed to "create the right impression for visitors from the minute they arrive".
Tom Flanagan, the local authority's interim head of economic development said the first stage of the plan was being progressed by Scotrail, which had recently carried out a consultation exercise.
"This work will look at improving access into and within the station," he said.
"The council is working jointly with Network Rail on a wider masterplan for the station.
"We are expecting a significant investment from Network Rail and on the back of that, we can bring forward proposals for the redevelopment and integration of rail and bus station which will improve access for visitors and tourists alike."
The project will tie in with a rolling programme of electrifying lines across Scotland.
A Network Rail spokesman said: "We are working closely with the council and ScotRail to progress longer-term plans for the wider station area but these are still in development."
The move has been applauded by deputy provost Willie Wilson, who said: "I warmly welcome any initiative which will improve the bus and rail links in the city of Perth.
"This has been a long-running saga and what we really need is action, not words.
"Network Rail and Scotrail need to work hard with the council to move this forward."
A "golden route" will be created from the new station to the city centre, featuring new lighting and cycle ways.
There have been repeated calls for a replacement to the Leonard Street bus station, which was last year likened to a 1950s eastern European housing estate.