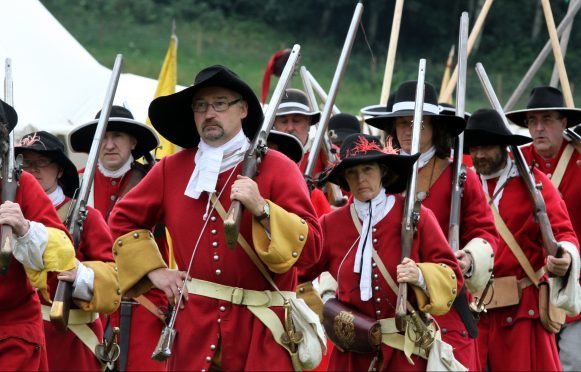 Heritage watchdog Historic Environment Scotland (HES) has stepped in to the row over plans to drive a road through a historic Perthshire battlefield.
The proposal to lose an important part of the site of the Battle of Killiecrankie during the A9 dualling process sparked a furious backlash.
Campaigners have been urging for a rethink of the favoured route as drawn up by Transport Scotland and a petition has attracted nearly 2,000 signatures of support from around the world.
Now HES has intervened to express some concerns, a move welcomed by the objectors.
They maintain that Transport Scotland has not provided "sufficient evidence" to ensure that the battlefield had been "taken fully into account" in the design for the A9 work.
It has requested more assurances about the impact of the road, which would take motorists through the area where heavy fighting between Jacobites and government troops took place in 1689.
Ann MacSween, HES head of casework, accepted that the dualling project would follow the line of the existing A9 which already crosses the battlefield.
"However, we have recommended Transport Scotland undertakes further work to provide evidence that the final route will have the least impact on the battlefield site," she said.
While pleased by the stance of HES, objectors say they are still far from victory over the issue.
"We see this as winning a skirmish, but not the battle," said James Rattray, chairman of history and events group Soldiers of Kiliecrankie.
"We are delighted to receive this news, Transport Scotland's plans were very clearly not thought through properly.
"It was very obvious to anyone who has visited the battlefield and has any knowledge of the conflict, Transport Scotland were planning to cause massive damage to Killiecrankie battlefield.
"Killiecrankie battlefield remains one of the best preserved Scottish battlefields, it still contains a lot of information yet to be discovered about the battle.
"It was the first battle of the Jacobite wars which started here and ended at Culloden in 1746."
He urged people who want to protect the battlefield to sign the petition by going to the Soldiers of Killicrankie website.
Transport Scotland maintain its plans have been "carefully developed" to consider the site.