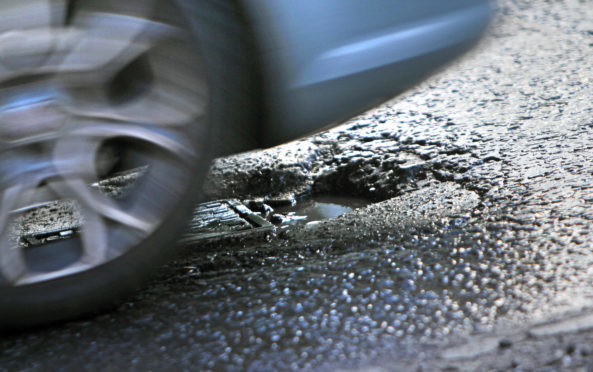 Funding health and social care and improving deteriorating roads are priorities for the Lib Dems as they put forward their alternative Fife Council budget.
Fife group leader Tim Brett said the party was "broadly in agreement" with most of the savings in the draft budget which the joint SNP/Labour Administration has drawn up.
He said the proposal to provide a small budget for unadopted roads was welcomed, as was the planned rise in school clothing grant, which he said would help poorer families.
But he had  two major concerns — the funding of health and social care and the continuing deterioration of roads.
"The integrated joint board are projecting an overspend on health and social care of £18 million in 2018/19," he said.
"There is nothing of substance in the administration's budget to show how this will be addressed.
"It looks as though the administration are hoping that something will turn up or are resigned to just meeting their share of the overspend at the end of the year .
"It is as though that now we have a separate IJB this is somehow no longer something to concern the administration.
"And yet this is a shared responsibility of this council and NHS Fife, and it is not, we feel, appropriate to plan to fail."
Meanwhile, Mr Brett said spending on roads had fallen dramatically over the past seven years and so the Lib Dems proposed to increase expenditure.
"We will principally ask motorists to pay more for car parking not just at Halbeath and Ferrytoll but at all council car parks," he explained.
"Fife has the lowest parking charges of any of its neighbours and we believe that while nobody enjoys paying to park, motorists will accept this if they know that more funding is going into roads maintenance as a direct consequence.
"We do not agree that there should be further reductions in winter roads maintenance," he added, saying decisions should be made at the end of the current review taking place," the councillor added.