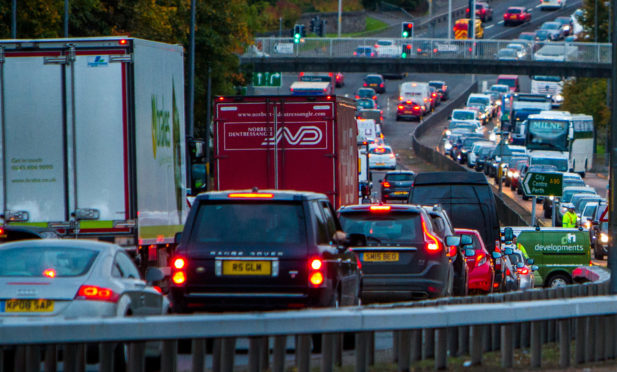 A Dundee community group claims residents have been kept in the dark on plans to change local bus services.
Fintry Community Council chairman Ron Neave said Xplore Dundee bosses had promised to get in touch in January to schedule a meeting and to update the community on the latest developments.
However, he said this has still not happened.
Proposals to avoid Forfar Road on the 32 and 33 routes were unveiled last year, due to "congestion" there causing delays.
However, locals started a petition calling for the route to be left as it is, arguing that the new route would mean a longer walk to a bus stop for disabled and elderly people.
Mr Neave said: "We don't know what's going on right now. Xplore was meant to come back to us after the New Year.
"We were told they may have new ideas and they were going to talk to us about them in January.
"It's now nearly the end of February so I'll be getting in touch with them next week to find out what is going on.
"I don't think a decision has been made though – if it had, I would've thought and hoped that they would let us know.
"It would be good for the residents to know what's happening, if there are going to be any changes to the route, and if so, when these will happen.
"At the moment they're in the dark about it all."
At the last public meeting, Xplore presented two proposed routes, both of which use Pitkerro Road as a means of cutting out Forfar Road.
In the first plan, there would be a two-way split at Glenconnor Drive.
The 32 would go along Glenconnor Drive, Fountainbleau Drive and then continue along Fintry Road to terminate at Findowrie Street.
Service 33 would continue on Pitkerro Road creating a new link to the Iceland supermarket before turning on to Longhaugh Road.
An Xplore spokesperson said: "The Fintry consultation is still a top priority for us, although the process is currently on hold while we await the distribution of comment cards to all households on or near the routes of services 32/33.
"We want to make sure we offer everyone the chance to have their say before coming to a decision.
"In order to improve the long-term sustainability of these services we are continuing to press Dundee City Council and BEAR Scotland to consider traffic solutions, such as bus priority measures on the Forfar Road, to improve punctuality."