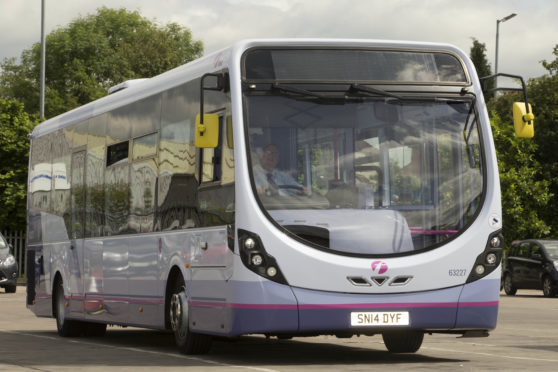 Shares in FirstGroup continued to drive ahead in early trading exchanges today after the Scottish public transport giant knocked back a US takeover bid.
The Aberdeen headquartered group announced last night it had rejected a "preliminary and highly conditional indicative proposal" from private equity fund Apollo Management IX.
The move related to a possible cash offer for all of the share capital of the business, although there was no financial details disclosed of Apollo's offer.
In a statement, FirstGroup said the "opportunistic" takeover approach had been rejected.
It said:" The Board of FirstGroup has considered the Proposal in detail and believes that it fundamentally undervalues the Company and is opportunistic in nature.
"Accordingly, the board of FirstGroup has unanimously rejected the proposal.
"There can be no certainty that any firm offer will be made nor as to the terms on which any firm offer might be made.
"A further announcement will be made in due course if and when appropriate."
Despite the knock back, the prospect of a takeover battle for a FTSE 250 company excited the market.
FirstGroup shares jumped in late trading last night and continuing to push ahead in morning trading today, with stock up 8.9% by 10am.
FirstGroup – which has more than 100,000 employees,  is one of the UK's largest public transport companies with bus, coach and rail operations across the country.
It also owns the iconic Greyhound coach brand in the US, and has other American operations that feed into a group-wide network that carries more than two billion passengers each year.