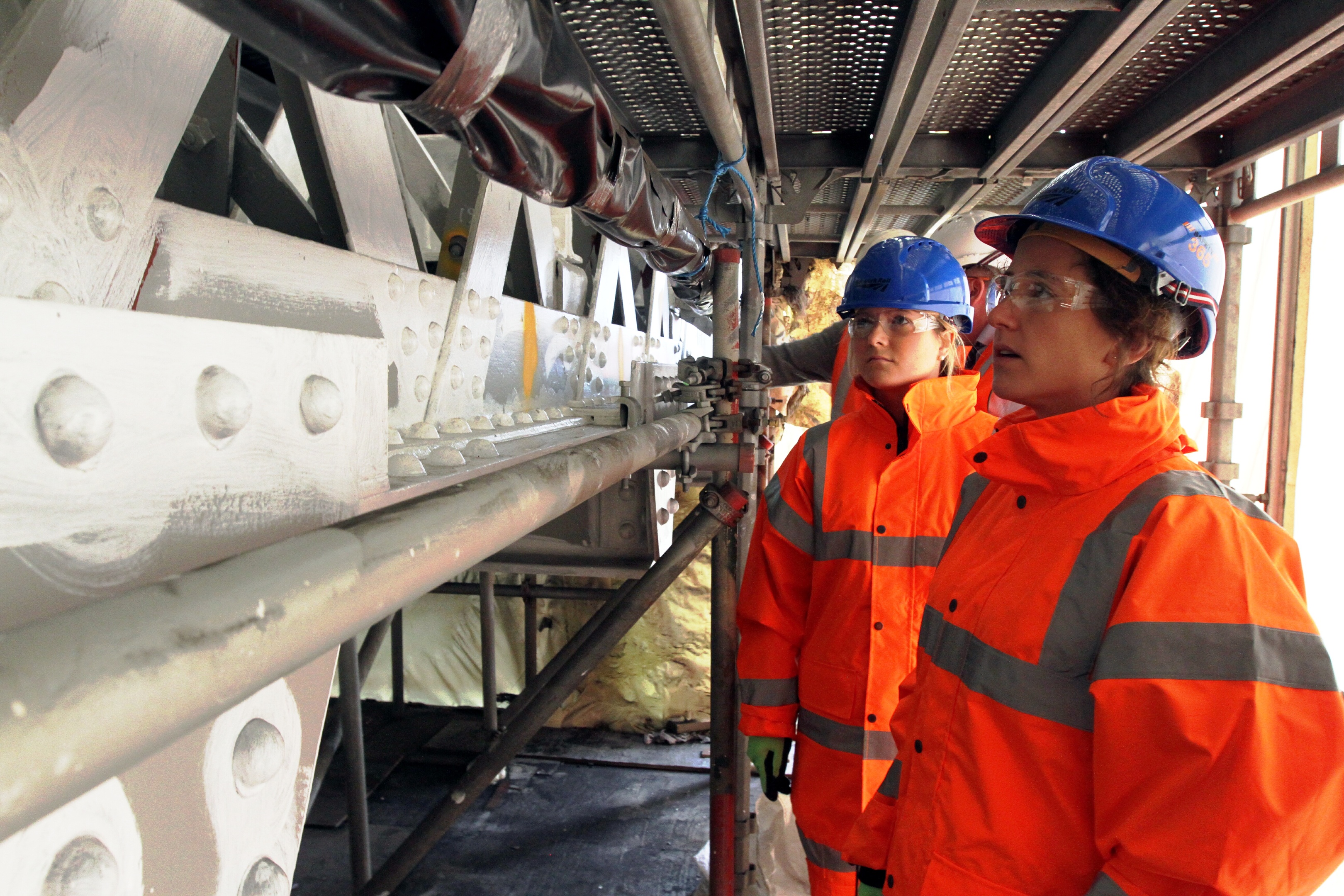 Engineers involved in the multi-million pound refurbishment of an Angus railway viaduct have uncovered evidence of damage suffered in a Second World War German bombing raid.
Shrapnel marks and bullet holes in the Victorian South Esk viaduct are consistent with a bombing and strafing attack by the Luftwaffe during one of 15 wartime raids on the town – including a number in which the east coast rail line was directly targeted.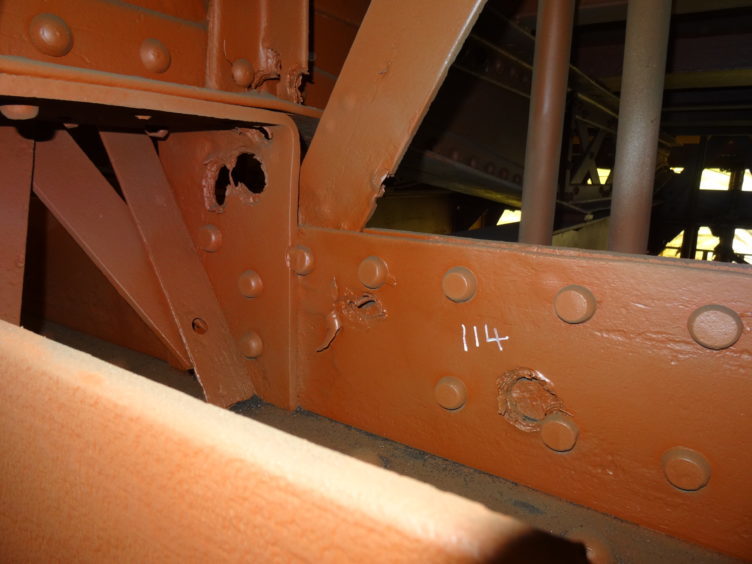 Work got under way last June on the £4.2m refurbishment of the B-listed structure which stands at the mouth of Montrose Basin.
For months, the viaduct has been cloaked in scaffolding to allow the paintstaking grit-blasting operation to take the 16-span structure back to its original metal work.
During a survey of the 440-metre-long viaduct to identify areas of metal in need of repair the bomb and bullet damage was revealed on span 3 of the bridge. Some of the holes had previously been patched over, while others will be addressed as part of the project.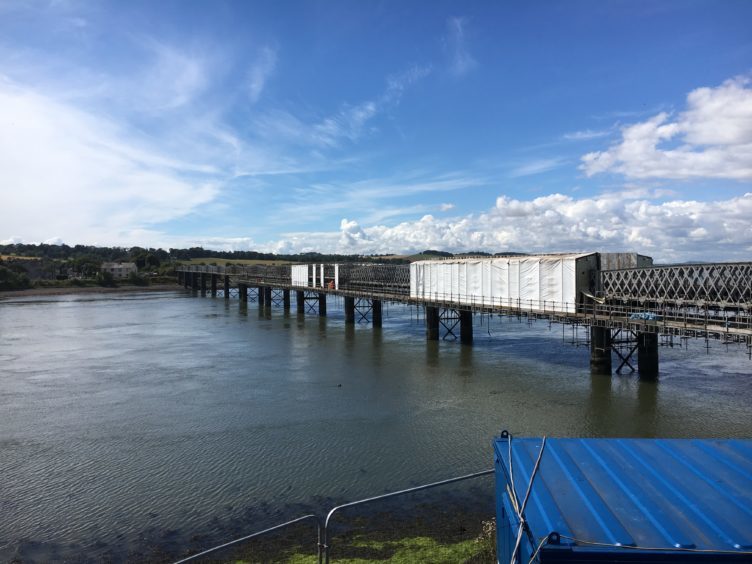 Experts believe the damage is most likely to have occurred during a bombing raid on the bridge in August 1941 which saw a freight train attacked and several wagons damaged and derailed when a bomb exploded below the girders.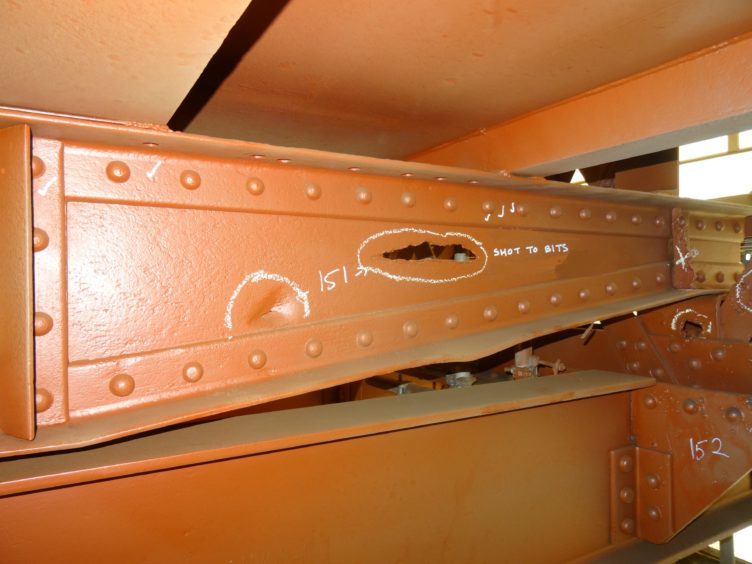 The raid also resulted in the deaths of three women and a child on Rossie Island at the south end of the structure.
Then, as now, the South Esk viaduct is part of the northern section of the east coast mainline and an important route for the movement of goods and people north and south.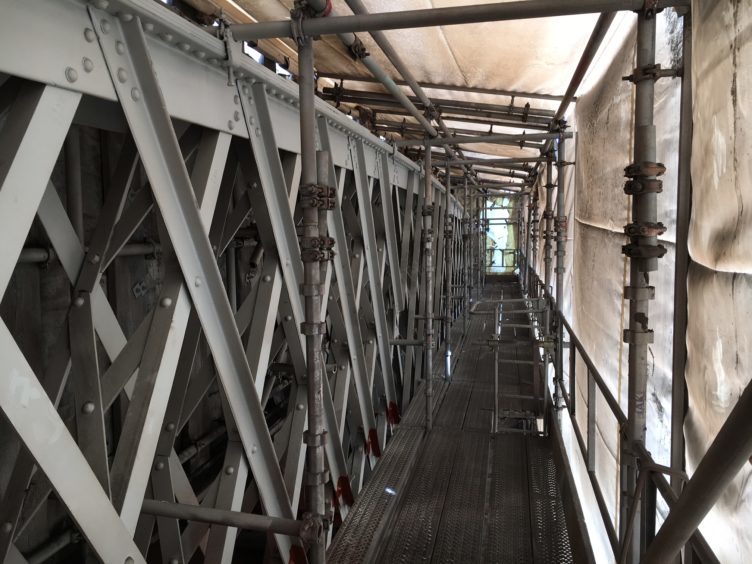 In 1941, it would have been a prime German target as an important route for moving goods, munitions and personnel to and from nearby airfields and further afield as part of the wider war effort.
Following the attack in August 1941, the bridge was repaired and services resumed in just 14 days.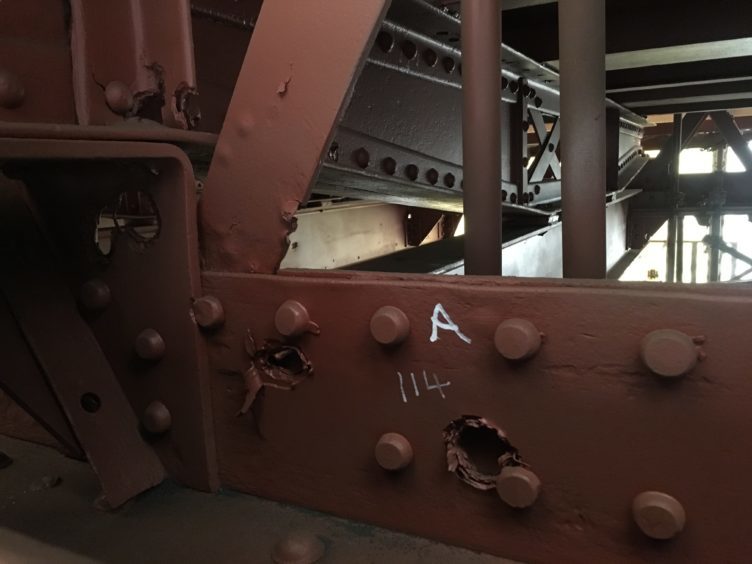 Network Rail route delivery director Matthew Spence said; "We take seriously our responsibility to maintain and preserve these historic structures, not just for the safe and efficient operation of the railway, but also how they look in their setting for those travelling on the railway or visitors to the area enjoying the beautiful views.
"Uncovering the historic damage to South Esk viaduct has offered an unexpected though fascinating glimpse into the harsh reality of life during the war.
"These structures are solid and built to last and so the power unleashed by the bombs and bullets to mark and pierce the metal in the way that they have must have been ferocious.
"Seeing the bullet holes close up gives those working on the bridge today a reminder of the contribution made by everyone on the railway to the war effort – often in challenging, tragic and dangerous circumstances.
"While the emphasis then was to patch up the damage and get the railway moving again as quickly as possible, we now take it as our duty to pick up the repairs started by those railway engineers in August 1941 and properly complete the job they started."