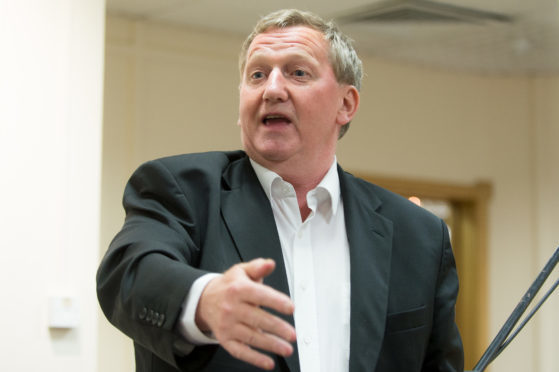 A sharp hike in rail fares is simply adding "insult to injury" for Fife travellers who already feel short-changed by the service, it has been claimed.
Mid Scotland and Fife MSP Alex Rowley has called on the Scottish Government to bring ScotRail into public ownership and invest profits into better services and more affordable fairs.
Concerns have been heightened about passenger services through Fife in particular in recent months, with commuters complaining about packed carriages and stop skipping.
Those were addressed by the ScotRail Alliance, which conceded that the service had fallen below people's expectations and introduced a special 'Fife Fiver' ticket in April, May and June to try and compensate – meaning that most customers traveling off peak from Fife to Edinburgh or Dundee paid no more than £5 for their journey.
Despite that though, this week's news that peak fares will go up by 3.2% in January and off peak tickets rising by 2.2% has angered Mr Rowley.
He said: "We have spent the last year fighting for better services in Fife and an end to the station skipping which has left so many standing at the station as their train fails to stop.
"Rail passengers report regularly of overcrowded trains around peak times and often unpleasant journeys and yet, they will have to pay more for the pleasure."
An annual season ticket from Dunfermline to Edinburgh will rise by £55.81, Cowdenbeath to Edinburgh by £65.54, and Inverkeithing to Edinburgh by £49.15, while Kirkcaldy to Edinburgh will soar by £73.60.
The Scottish Government has stressed that almost 97 million passenger journeys were made in 2017, with £8 billion invested over the past decade on network improvements.
Transport secretary Michael Matheson said: "The Scottish Government recognises that fares increases are unwelcome.
"That is why we have taken action to minimise these: regulated ScotRail peak fares increases are capped at the level of RPI and regulated off-peak fares at 1% lower than inflation.
"This means, in Scotland, average fares increases are lower than England and Wales where the UK government applied an increase equivalent to RPI to all regulated fares."