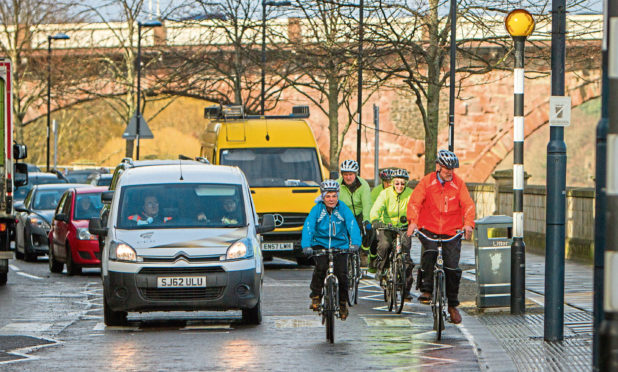 Cyclists are demanding increased safety on the streets of Perth, a new study has revealed.
More than two-thirds of locals quizzed by transport charity Sustrans Scotland say they support the installation of protected roadside cycle lanes, even if it means less space for other traffic.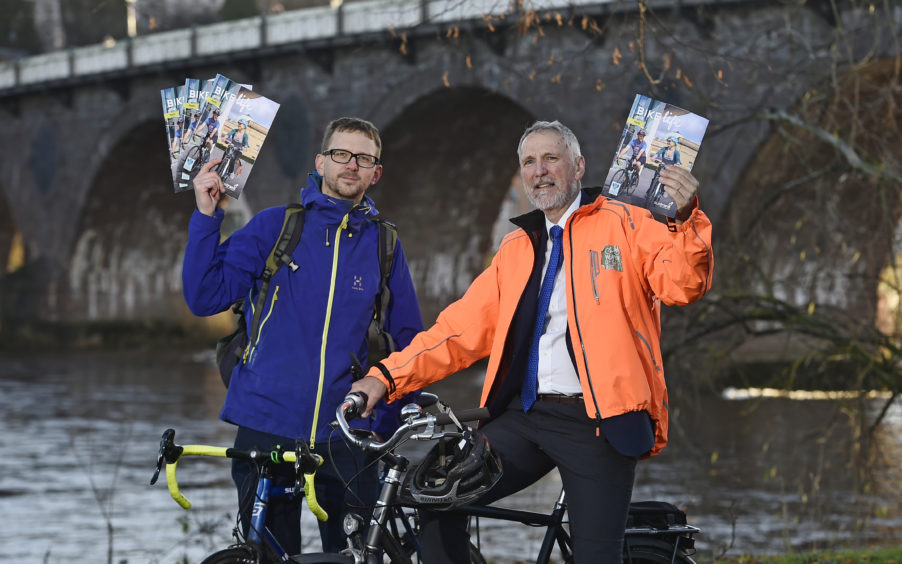 The Bike Life survey is the most comprehensive assessment of cycling ever carried out in the Fair City.
The results, revealed at a ceremony in Perth Theatre on Tuesday morning, could be used to secure extra funding for improvement schemes in the new year.
There have been growing calls for safer cycling since a fatal accident in Bridgend in July.
Run by Sustrans, in partnership with Perth and Kinross Council, the study reveals cycling is seen as the least safe way of travelling around the city, with 67% of respondents agreeing safety needs to be improved.
A representative sample of more than 1,100 residents were interviewed about their cycling routine.
Despite concerns about safety, 66% of those questioned said more people riding bikes would make Perth a better place to live and work, while almost three-quarters said they would like to see more money spent on cycling.
---
>> Keep up to date with the latest news with The Courier newsletter
---
At present, only 1% of Perth residents cycle to and from work. However, Bike Life has calculated 824,000 trips were made by bike in Perth in the past year, equating to a £3.9 million boost to the city's economy, based on vehicle costs, health, travel, time and congestion.
This also means that 209 tonnes of greenhouse gas emissions are saved annually, equivalent to the carbon footprint of 27 people.
Sustrans Scotland national director John Lauder said: "The message from the Perth Bike Life survey is absolutely clear: residents want to see more people choosing to travel by bike.
"Perth and Kinross Council can rest assured that they have the backing of the public to build on the work they have already started to enable people to choose healthy, clean and cheap journeys by getting on a bike."
Conservative councillor Angus Forbes, Environment and Infrastructure Convener, said: "This report reflects that residents are keen to get out and cycle, and recognised the environmental, health and social benefits that cycling can offer.
"The council is looking at ways to develop more opportunities for cycling in Perth city centre, to improve access by all forms of transport and our partnership with Sustrans is informing how that moves forward into the future."
Keen cyclist and Bike Life Perth champion, Lib Dem councillor Lewis Simpson added: "I am delighted that there has been such a positive response from Perth residents in the Bike Life survey, with an appetite to see the options for getting around by bike in Perth increased.
"Cycling has a clear positive impact to make for the city and its communities."
Similar surveys were carried out by Sustrans in Glasgow and Stirling.
Cabinet Secretary for Transport, Infrastructure and Connectivity Michael Matheson said: "These new reports demonstrate the appetite that exists for more high quality cycling infrastructure across Scotland.
"Equally, they demonstrate the optimism that people have about the role that cycling can play in improving the quality of life in our towns and cities."
Perth case study: Neil Mack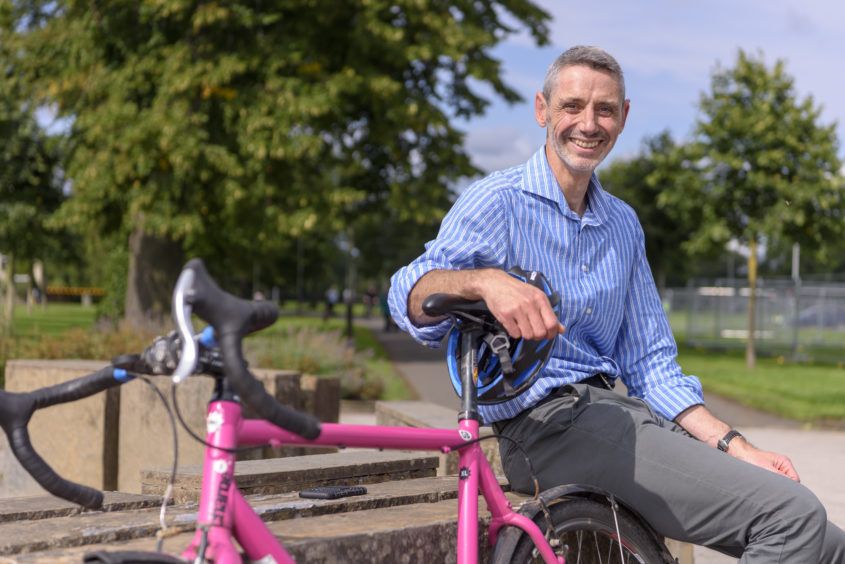 Fair City resident Neil Mack, 46, uses his bike to get to and from work every day as he feels it is quicker and more convenient than commuting by car.
The data analyst travels about six miles to his work and describes himself as a seasoned and determined cyclist.
Neil, who has lived in Perth for the past 14 years, thinks that travelling round the city on bike is safer than larger cities, as it is less busy.
However he admits that this may not be the case for beginner cyclists or those looking to get back into the saddle.
"The Inches and the Lade provide good, traffic-free access to the town centre but coming from the North the two bridges crossing the River Tay can be heavily congested," he said.
"As a daily commuter, I can cycle 10 kilometres to work in around the same time it would take me to drive. And when Scone Palace hosts events cycling is considerably quicker.
"Travel time is a key benefit of cycling as is the positive impact on my physical and mental health."