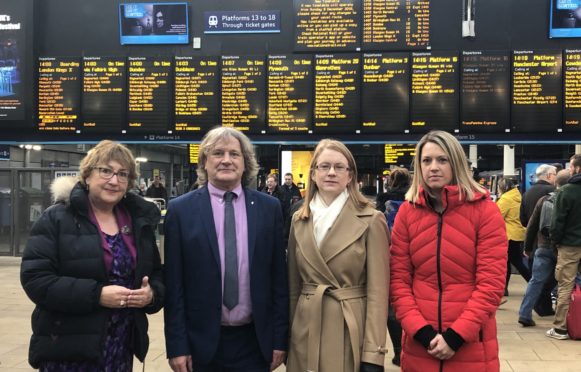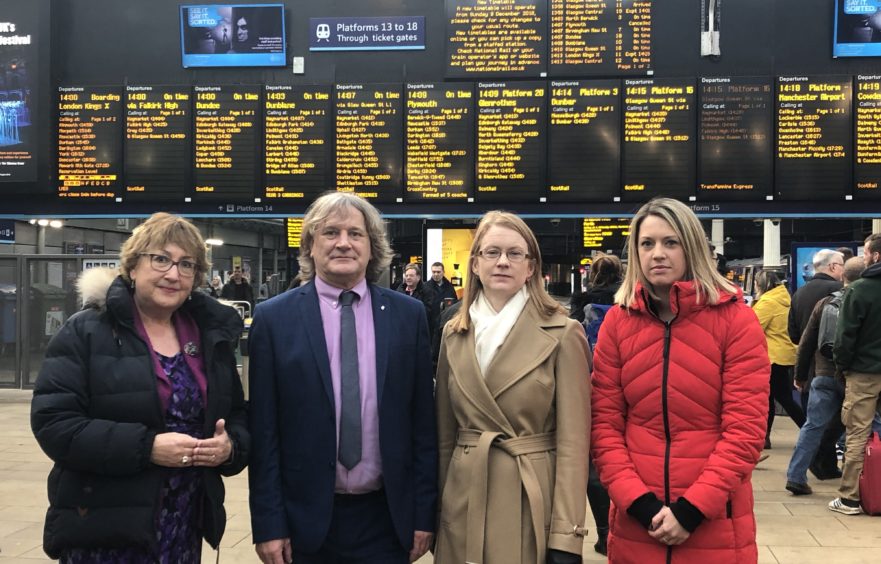 Fife's SNP MSPs have joined forces to call for urgent action against nightmare rail journeys.
David Torrance, Jenny Gilruth, Annabelle Ewing and Shirley-Anne Somerville said concrete action was needed to improve the Fife Circle.
It comes as Fifers faced another morning of problems on the track.
@ScotRail 5 stops to go til EDI on Fife circle & and this is the state already. A further carriage is out of power. pic.twitter.com/9LUdNGkhxZ

— Mark Gaddess (@mark_gaddess) December 17, 2018
Mr Torrance said: "My constituents who pay for and rely on these services are being let down far too often, irrespective of the cause."
He claimed passengers were not seeing any benefit of ScotRail's performance improvement plan and said he and his constituents expected better services than the unreliable ones which caused problems last year which resulted in hardship in the festive period.
Another day, another round of @ScotRail delays and cancellations on the fife circle ?

— John Hawryluk (@jbeaton1993) December 17, 2018
Ms Gilruth highlighted the fact Markinch was one of the poorest performing stations in Scotland earlier this year.
Only months ago the 4.34pm Edinburgh to Perth – which stops at Markinch – was the most overcrowded in the country.
"It is patently clear from the evidence, and from the repeated complaints I have received from constituents in the past few months, that ScotRail is not delivering a quality service for my constituents," she said.
Regular rail user Mrs Somerville said she was pleased ScotRail had resolved its dispute with RMT.
"However, this is only a start. We need to see concrete action to ensure service improvements on the Fife Circle in the long term," she said.
Ms Ewing said her Cowdenbeath constituents faced delays, cancellations and overcrowding far too often.
"Some even have to put up with the total farce of not knowing if their train will actually stop at the station they have a ticket for.
She added Fife Circle seemed to get "the oldest rolling stock around."
"This is unacceptable. Scotrail needs to do much more to ensure that they get the Fife Circle back on track," she said.
A ScotRail spokesperson said: "We know that performance hasn't been good enough in recent months and we are doing everything we can to deliver the more punctual service that our customers deserve."
"We are sorry to our customers who have experienced disruption to their journey.
"The majority of the impact was a result of our final push to deliver the December timetable improvements which brings faster journeys, more seats and better services for customers."
He added: "We know that one of the biggest concerns for our customers is busy trains – we do all that we can to meet demand, which can peak at different times.
"We run over 2,400 services every single weekday and every available train we have is out on the network to get our customers where they need to be.
"Next year, we will begin to redeploy our existing Class 170 trains to Fife and the Borders.
"These trains will add more than 5,000 extra seats each day."