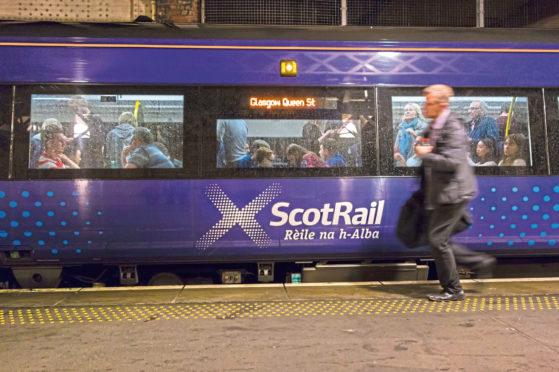 Fife MSPs have called on ScotRail to introduce new trains as soon as they are available as fears rise passengers are unlikely to feel any benefit before the end of the year.
The issue was raised as Fife's SNP MSPs met with Transport Scotland which manages the ScotRail contract.
Fife commuters have been left fed up by problems with overcrowding, cancellations and late services.
ScotRail has previously confirmed that additional rolling stock is due to be deployed in Fife in 2019, with new class 170 trains introduced on Fife Circle.
"We've let you down" – ScotRail Alliance boss pledges Fife services will improve
However, concerns have been raised that ScotRail is not standing by a commitment to introduce them as soon as they become available.
MSPs Shirley-Anne Somerville, David Torrance and Annabelle Ewing are now calling for new trains to be introduced in Fife as they become ready, to increase capacity at the earliest opportunity.
"Fife rail users are sick and tired of the overcrowding we are seeing on a daily basis," said Mrs Somerville.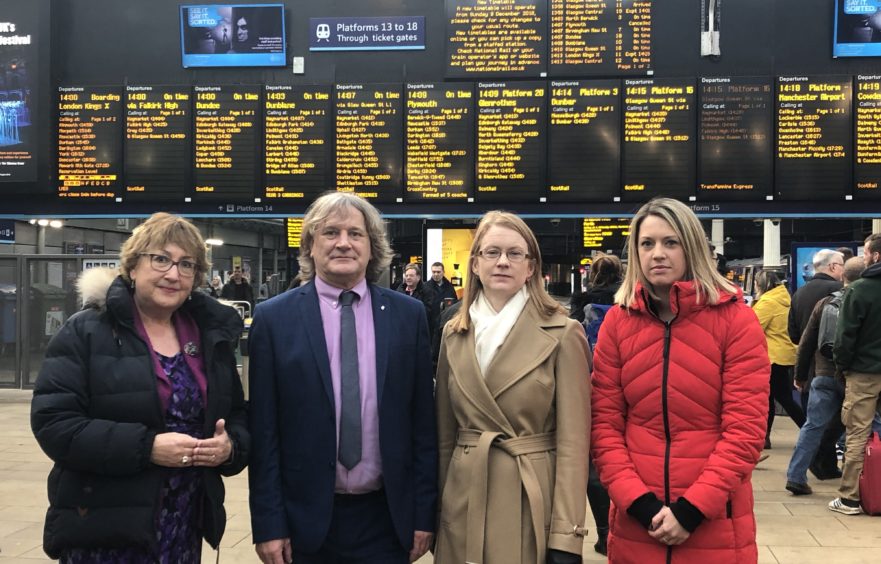 "While I appreciate ScotRail have said additional capacity is due to be deployed in Fife later this year, this will be of little reassurance to those of us who are struggling to get on, never mind get a seat on trains in the meantime.
"It's essential that new trains are made available in Fife as and when they are ready."
Mr Torrance added: "Commuters from my constituency have been travelling in uncomfortable unsafe and unjustifiable conditions for some time now."
Ms Ewing questioned passenger safety in packed trains.
"ScotRail's insistence that they would not run trains if it was not safe to do so comes under question when put against the experience of my constituents travelling in trains that are extremely overcrowded," she said.
---
>> Keep up to date with the latest news with The Courier newsletter
---
"I want ScotRail to be very clear about what they regard as an unsafe level of overcrowding, how that assessment is made, when it is carried out, and who is empowered to make these decisions."
A ScotRail spokesperson said: "We know that some of our customers in Fife have been frustrated by the service they have received from us in recent months.
"Our performance hasn't been good enough, we understand that, but things are improving.
"Everyone at the ScotRail Alliance is working flat out to deliver the level of service our customers expect and deserve."
ScotRail has previously announced that once the central belt electrification projects are all completed, new Class 385 and Inter7City trains are all in service, it will redeploy more of its existing Class 170 trains to Fife.
The longer trains will add more than 5,000 seats a day.