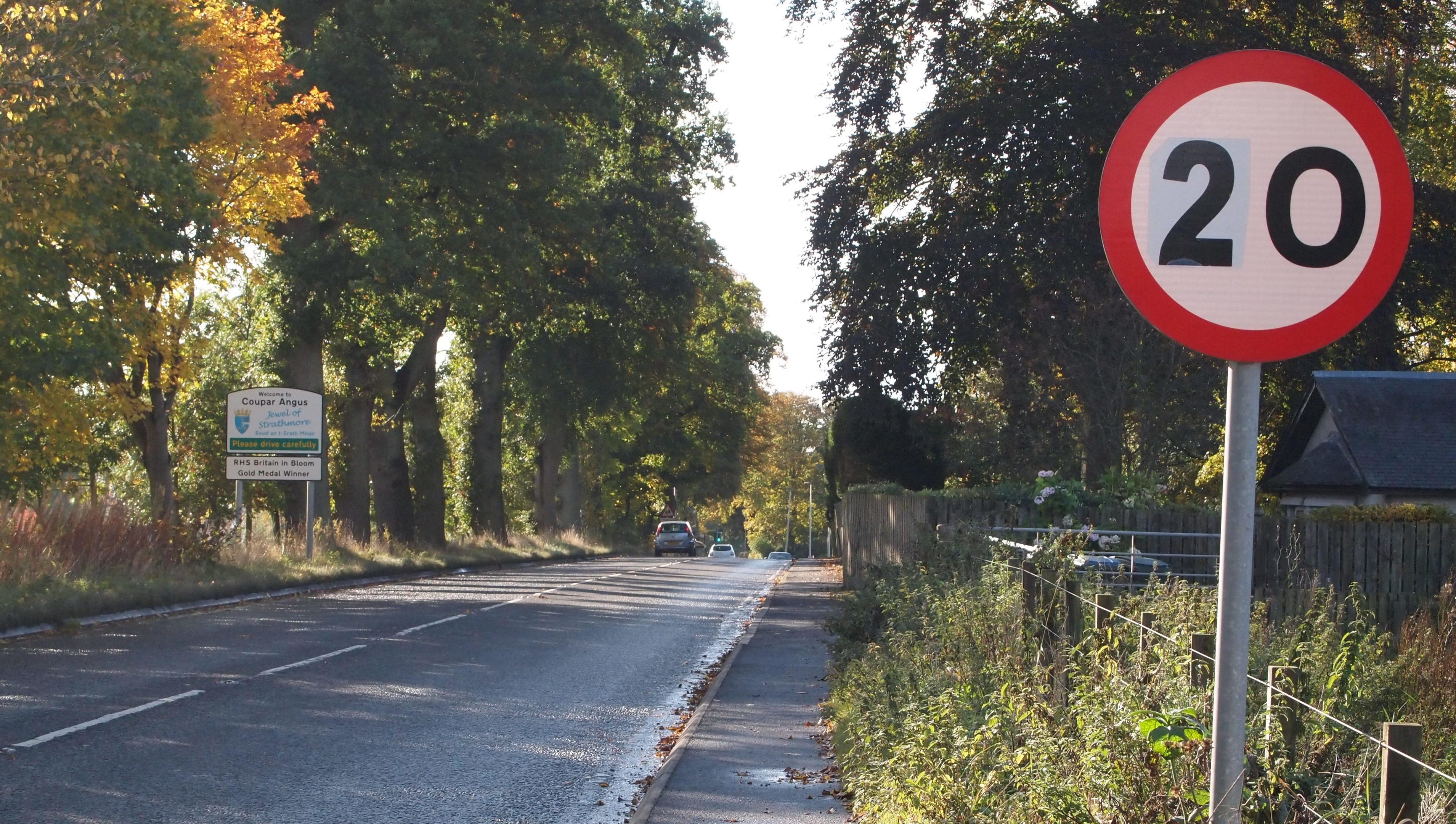 Speed campaigners in an east Perthshire town have questioned why they were not included in an experimental 20mph traffic plan.
Councillors last week approved a series of go-slow zones at towns and villages across Perth and Kinross.
The Twenty's Plenty areas – mooted for Aberfeldy, Errol, Rattray, Kinnesswood and Dalginross, Comrie – will be monitored over 18 months. The data will be used to reshape the authority's 20mph policy.
It has emerged Coupar Angus had been earmarked for a pilot 20mph scheme three years ago.
According to information obtained via a Freedom of Information request, the project – which would have set limits on all roads apart from the A93 and A94 – was dropped because of lack of funding.
It is understood officers had been planning such a scheme at Coupar Angus for several years.
Residents led a campaign for increased safety in the town after the tragic death of local toddler Harlow Edwards.
They even installed scarecrow police officers at the roadside in an effort to slow down drivers.
On another occasion, one local risked the wrath of the police by altering 30mph signs at each of the town's entrances, creating an unofficial 20mph zone.
Local campaigner Michael Gallagher – who called for action alongside Harlow's parents – has written to officers, asking why the town had been "omitted" from the latest trial project.
He said: "The council was talking about doing this in Coupar Angus for years.
"Five years ago, they announced they would pilot the idea in four towns including Coupar Angus, but changed their minds citing shortage of money and manpower."
In a response to an FOI request, the authority stated: "Due to pressures on budgets, the enterprise and infrastructure committee recognised and advised that we will now have to prioritise our various work streams.
"One of the areas that will be affected is the large number of requests for the introduction of 20pmh zones. To try and manage and prioritise these requests, officers would only take them forward if the requests are based on specific and justifiable reasons, and be seen as exceptional, rather than the norm."
No one at the council on Monday was available to explain why Coupar Angus wasn't included in the latest pilot scheme.
Last year, a survey among  residents revealed overwhelming support for a blanket 20mph limit.
Of the 115 people who took part, 81.7% said they wanted the town's limit to be lowered from 30mph to 20pmh.
The questionnaire was shared by the charity, Harlow's Helping Hand, which was set up in memory of the local two-year-old.