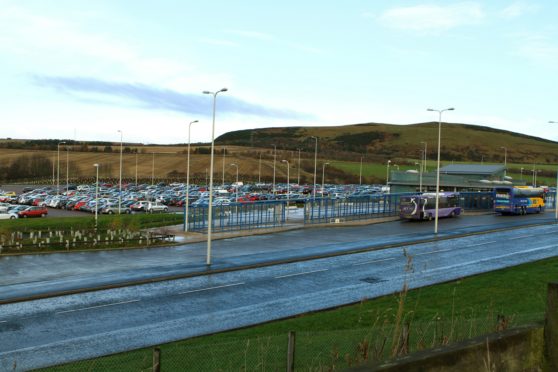 Plans to improve the safety of pedestrians making their way to Halbeath Park and Ride have been unveiled.
Transport Scotland has agreed to lower the speed limit on the A92 to 50mph in the area around the busy site.
Improved signs are also being installed to alert drivers to the likelihood that people may be heading to and from the area on foot.
The moves have been welcomed by locals who have been campaigning for improvements for some time.
Douglas Chapman, the SNP MP for Dunfermline and West Fife, said he had been given a pledge that progress is being made during correspondence with the Scottish Government's transport agency.
"I have been pursuing this matter with Transport Scotland for almost two years now after being contacted by a concerned constituent who first alerted me to the danger faced by pedestrians attempting to cross the busy dual carriageway to Halbeath Park and Ride," he said.
"I am pleased that an extended 50mph speed limit has now been agreed at the site to cover the stretch of road right up to the Crossgates roundabout.
"While I understand it may take a few months for the necessary permanent traffic regulation order procedure to be carried out before this can proceed, I believe improved signage is to be installed immediately which will provide some improvement in pedestrian safety in the interim."
Mr Chapman said he shared the frustration of some of his constituents at the slow pace of developments at the site.
"I hope that the latest update provides assurance that progress is being made," he said.
A Transport Scotland spokesman said the reduced speed limit could be in place by this October.
"Road safety is of paramount importance to the Scottish Government and we have been reviewing and developing a design solution for this 50mph limit since 2018," he said.
"Consultation with Fife Council and Police Scotland regarding the proposed 50mph speed limit on this stretch of the A92 has now been completed and subject to any objections to the new speed limit order, it is hoped that the 50mph limit can be implemented in October 2019, following completion of the statutory consultation period.
"In addition, we have also recently completed the installation of pedestrians crossing warning signage on this stretch of the A92."