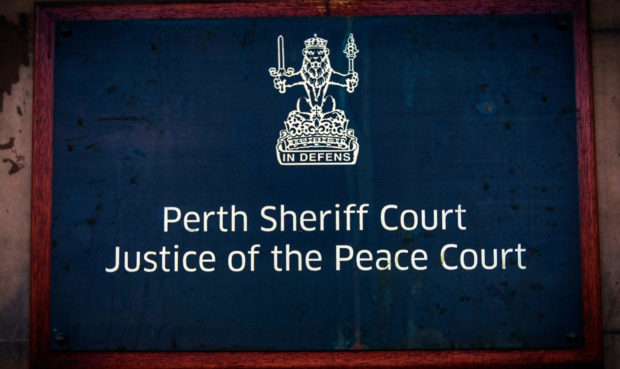 An 85-year-old motorist who sped up before ploughing into the back of two stationary cars has been told its is unlikely he will be allowed to drive again.
A sheriff banned Alexander Soutar from driving for two years yesterday and told him he did not expect him to be able to pass the required driving test to return to the road.
Soutar and a female motorist, fellow driver Jane Hughes, both ended up in hospital after he accelerated into the back of one car, causing it to shunt into another, which had slowed to turn right.
Perth Sheriff Court was told Soutar had been seen driving very slowly then speeding up shortly before he slammed into the stationary vehicles.
The court was told there was no evidence to suggest the pensioner had braked or made any attempt to slow down before causing the accident in Perth on January 22.
Soutar, of Scoonieburn Hill, Perth, had been driving despite suffering from dementia and the effects of a head injury, suffered in September last year.
Sheriff Keith O'Mahoney told him: "This is a serious example of dangerous driving. The disqualification will persist unless you pass the appropriate driving test, which would seem to be unlikely at your stage in life."
He banned him for two years and fined him £700.
Soutar admitted driving dangerously on Edinburgh Road, Perth, and drifting from side to side before crashing his Ford Fiesta into a Mercedes GLA 220 AMG, which ricocheted into another Ford Fiesta.
Depute fiscal Matthew Kerr told the court: "Attention was drawn to the accused's vehicle as he was driving erratically. He was driving very slowly.
"He was seen to drift from side to side, before accelerating hard as the road began to straighten out. The witness saw the accused drive straight into the rear of Ms Hughes car.
"They did not see the accused brake or slow down prior to the collision. The accused's car had extensive front end damage. The other drivers were very shaken."
Solicitor Pauline Cullerton,said: "He accepts full responsibility for the offence."
She added that Soutar had confirmed he did not intend to drive again.