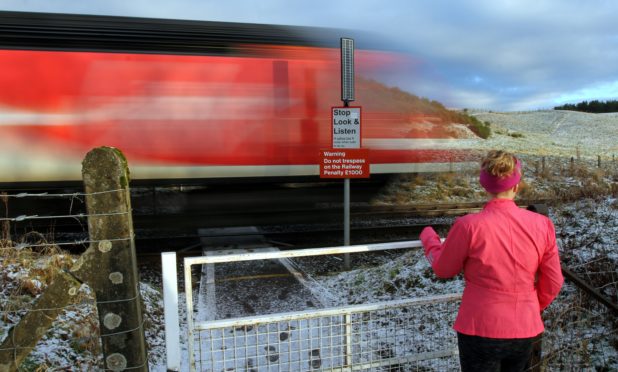 A bid to shut down an historic right-of-way route through rural Perthshire has come under fire from countryside rambling groups.
Protesters claim a replacement footbridge planned for the site at Blackford will discriminate against wheelchair users.
It comes after Network Rail called on Perth and Kinross Council to close the level crossing at Panholes, near the village.
Rail chiefs said the site would not be safe for pedestrians once the line has been upgraded and electrified, paving the way for faster accelerating and quieter trains.
It will also allow work on a new rail yard to go ahead at the Highland Spring plant.
A new bridge has been proposed so walkers will still be able to get from Blackford village to a series of popular walking routes north of the railway line.
However, outdoor access campaigners have objected to the closure of the right-of-way, arguing that the footbridge plan doesn't comply with discrimination and equalities acts.
The Scottish Government has been urged to settle the dispute, and a public hearing will be held later this summer.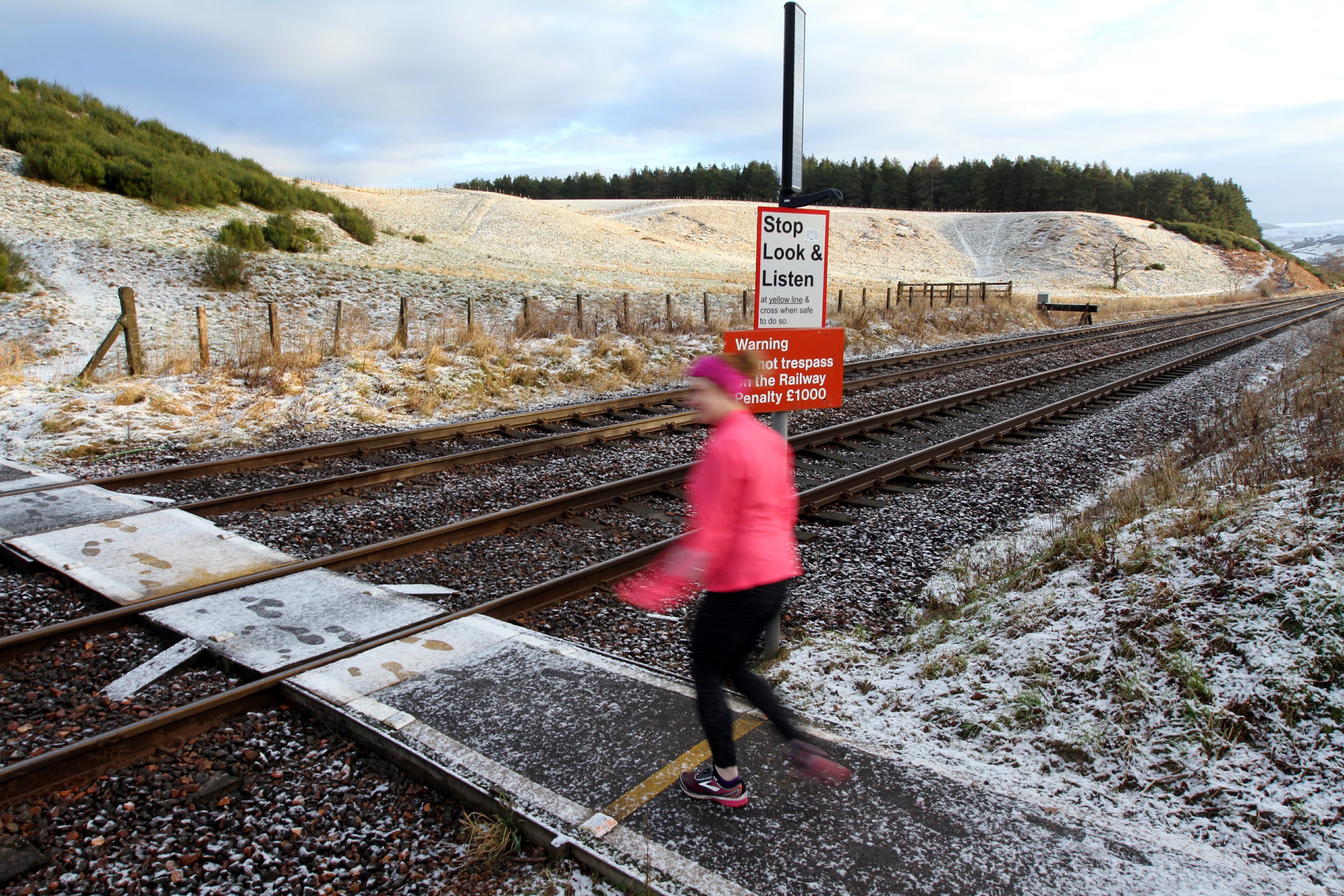 ScotWays, the UK's oldest outdoor access group, has opposed the plan suggesting that people who can't use the new bridge made be forced onto nearby roads.
Senior access officer Eleisha Fahy said: "We accept that the footbridge represents an improvement to the safety of users crossing the railway line, if they are able to access it. However, there may not be a net increase in safety if residents of Blackford (and others) instead use the public road network and are forced into closer proximity with vehicles."
Nick Cole, convener of the Perth and Kinross Outdoor Access Forum, said the bridge design would make the proposed route incompatible with the objectives of the Land Reform Act and all other discrimination and equality acts.
He said: "This path is the critical and sole link from the south-west area of Blackford to a network of paths north of the railway line. There is no viable or variety of alternative routes to access this or any other network."
John Andrews, access officer for Rambers Scotland, said: "The design of the footbridge would prevent all but able-bodied pedestrians from using the path and, as a result, represents an obstruction to access for some physically handicapped persons and for other users, such as horse riders and cyclists, who are currently able and entitled to use the existing route."
The government's appeals division will announce a date for an inquiry in due course.
In its statement, Perth and Kinross Council defended the bridge plan. "Whilst it is acknowledged that some existing users with mobility issues may be adversely affected on account of the steps, the type and number of users affected is not as broad as may seem at first," a spokesman said.