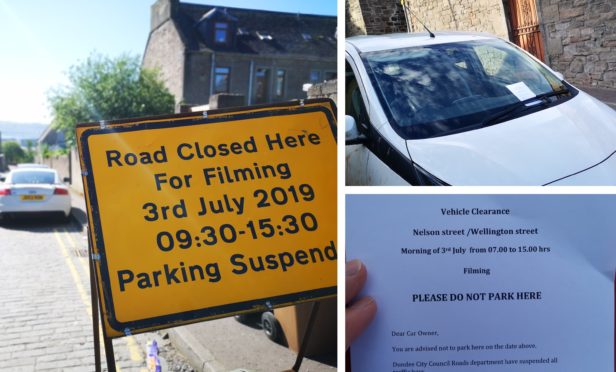 Residents have been told not to park on their own street as it is closes for filming on a new crime show set in the city.
Red Production Company has been placing notices on vehicles parked on Wellington Street and Nelson Street warning locals not to park there on Wednesday, July 3 from 7am until 3pm.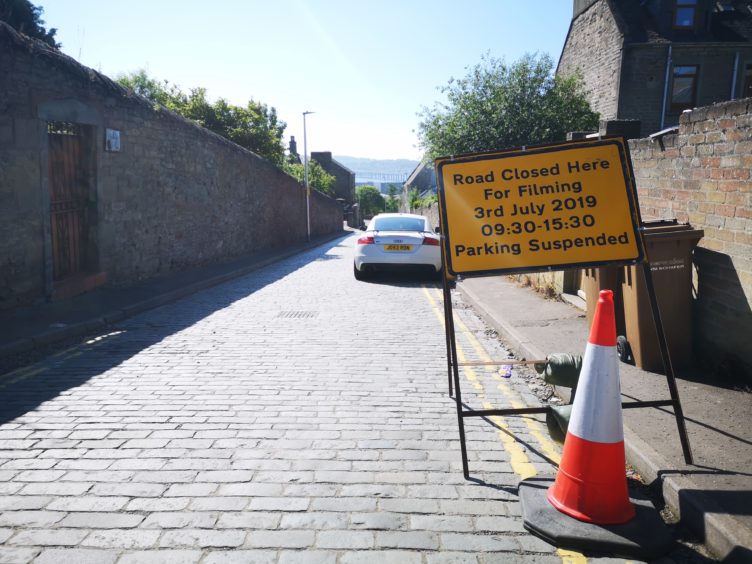 The firm is behind Val McDermid's Traces, a new series which explores the world of forensic science in Dundee. The show will star Line of Duty and Sweet Sixteen star Martin Compston.
Filming is taking place in Dundee throughout the summer.
Red Production Company has helped bring Years and Years and Queer As Folk to the small screen.
The warning to vehicles parked on the Dundee streets, entitled "vehicle clearance", tells residents "please do not park here".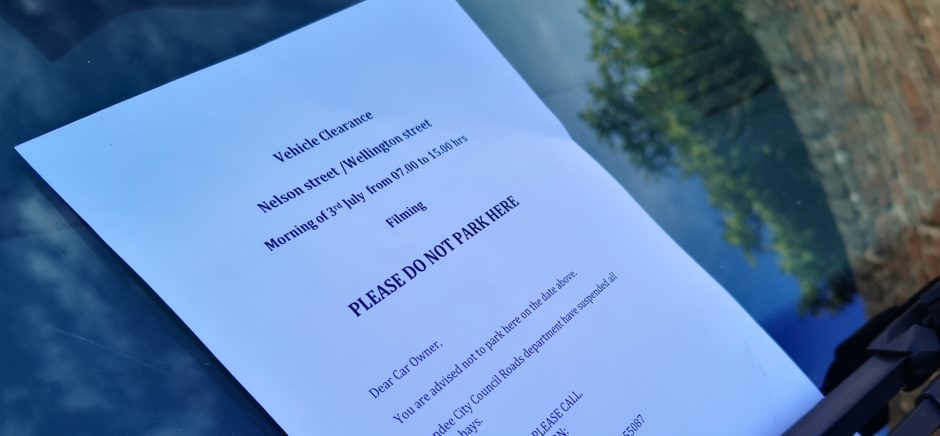 It reads: "Dear car owner, you are advised not to park here on the date above. Dundee City Council roads department have suspended all traffic bays."
The notices were first placed on cars parked on Wellington Street and Nelson Street on Tuesday.
New crime drama starring Line of Duty's Martin Compston to be set in Dundee
On Thursday a road sign appeared which confirmed that the road will be closed and parking will be suspended from 9.30am until 3.30pm on July 3.
Vehicles which are left on the road on the morning of filming could be taken off the street to a nearby location.
A Red Production Company spokeswoman said: "We are incredibly excited to be filming new crime thriller Traces in Dundee this summer, and showcase some of the most beautiful areas in Scotland.
"As with any filming, there is sometimes a little bit of disruption to the norm, but the local community has been incredibly helpful and welcoming of us and the crew, which we'd like to thank them for.
"And we hope that they're as excited as we are to see their hometown represented in the drama when it airs on Alibi later this year."
Dundee City Council city development convener councillor Alan Ross said: "It's great news for Dundee that so many productions are choosing to come here and show off the city to national and global audiences.
"This makes such a positive impact bringing opportunities for businesses, tourism and the people of Dundee."
Traces tells the story of three women working in forensics as they probe a shocking murder case and pursue justice.
The show is being written by actress Amelia Bullmore and will star Laura Fraser, Jennifer Spence, Molly Windsor and John Gordon Sinclair.
Kirkcaldy-born McDermid's story aims to shine a light on the role of science in solving mysteries.
After the show was announced actor Compston tweeted: "Delighted to be a part of this brilliant cast. The scripts are top notch, excited to get stuck in."
In May filming on Traces was taking place in Bolton.