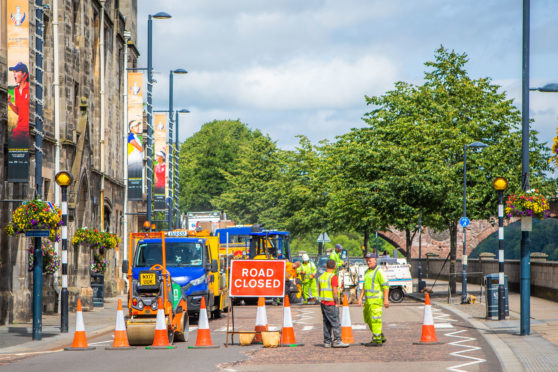 Motorists are facing frustration in Perth next month as six events take place across the Fair City in one day.
Numerous road closures are earmarked for August 10 as the city gets ready to welcome  sporting events and festivals with a huge influx of visitors expected to descend on Perth over the course of the day.
August 10 will see the Women's Tour of Scotland Cycle Race end in the city centre opposite the council chambers at 3pm on the same day as the Touch of Tartan Perth Half Marathon leaves from Perth Airport at 11am with the finish line at North Inch.
Perth will also play host to the Medieval Fayre and the Tattie Race in the city centre, while Perthshire Pride will be celebrating with a parade and festival leaving the South Inch at noon before moving along Tay Street to Horsecross Plaza.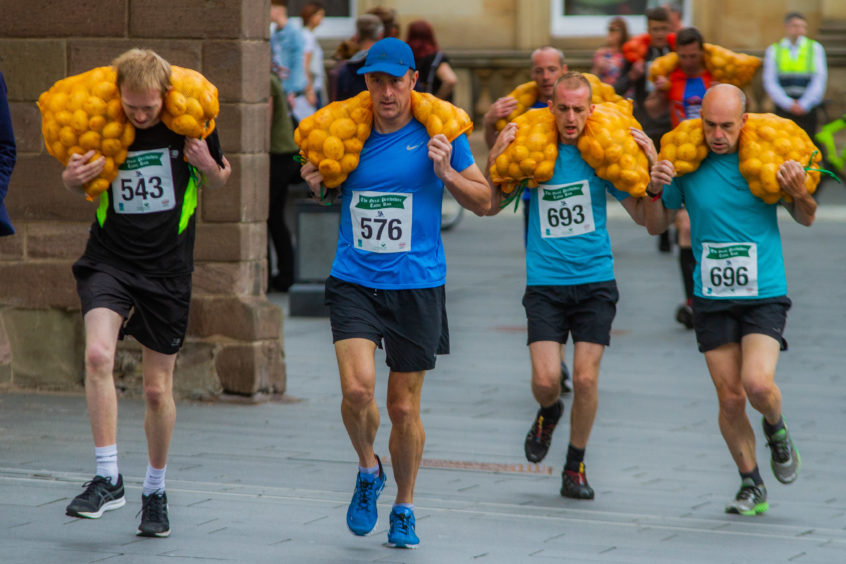 The date also marks St Johnstone's first home league game of the season, a clash with Livingston at McDiarmid Park in a rescheduled 2pm kick off.
Due to the number of events taking place, Perth and Kinross Council has been forced into a number of road closures that will affect motorists and shop owners.
Road closures with parking restrictions will be in effect on High Street, George Street and Tay Street between Perth Bridge and Queens Bridge.
King Edward Street, St Johns Street, St John's Place, South St Johns Place, Kirkside and Kirkgate will have similar restrictions in place.
Bridge Lane and Mill Street from Guard Vennel will also be closed, with parking restrictions, while Charlotte Street will only have parking restrictions.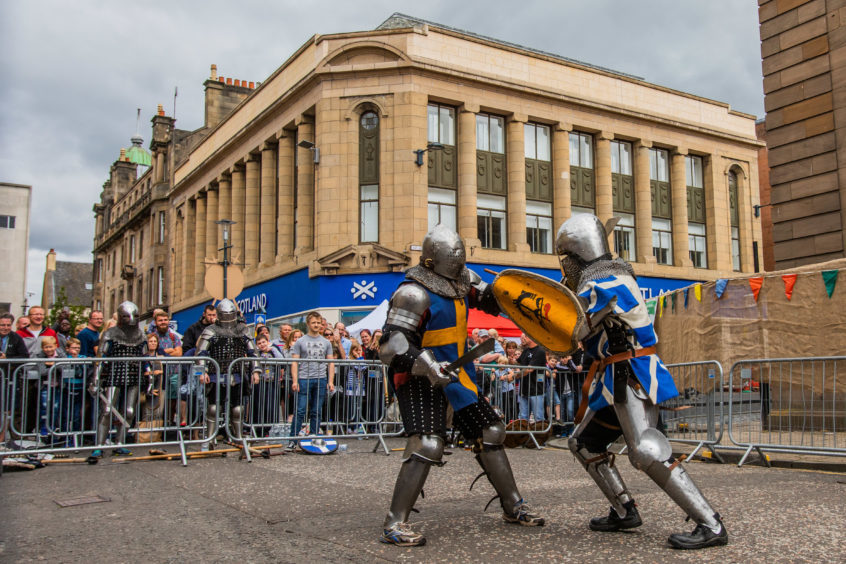 Michael Boyle, events officer for Perth and Kinross Council, has now written to businesses and residents affected by the shutdown.
Mr Boyle said: "To enable us to stage such events it is necessary to put in place certain road closures to ensure the safety of all attending.
"As a consequence there will be a number of changes to traffic management, parking and servicing arrangements on Saturday August 10.
"Any companies with scheduled deliveries on this date are asked to re-schedule to a more suitable date or contact the events officer to discuss logistics, any local residents are asked to make alternative parking arrangements for that day.
"Each road closure point will be manned by a steward who will be able to advise drivers of alternative routes etc.
"We will ensure that all road closures are removed as soon as possible following the event and all roads will be open to traffic once the infrastructure is cleared."