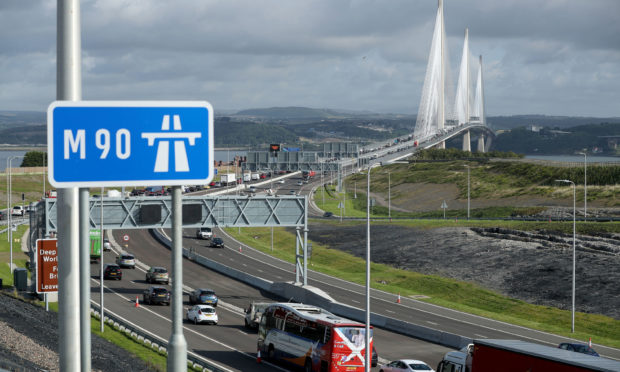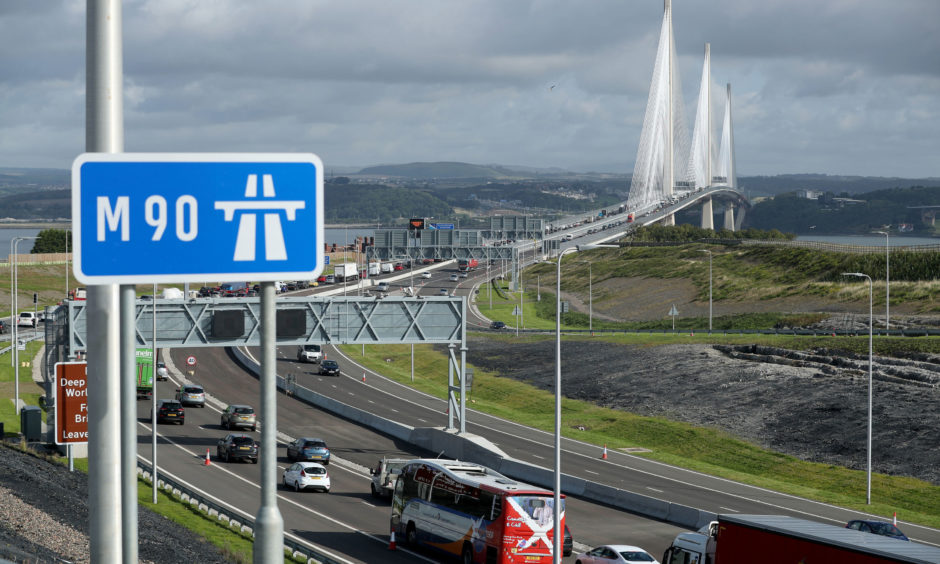 Drivers travelling to the Edinburgh Festival have been warned not to flout the rules of the road in a bid to dodge long tailbacks around the Queensferry Crossing.
Frustrated drivers have been caught up in 90-minute waits during the busy summer season,  exacerbated by major events being staged in the capital.
Transport Scotland stressed the bridge is delivering the intended advantages but motorists have slammed is bad driving on the Fife approach, including lane jumping and taking trying to skip queues by exiting and re-entering the M90 via its slip roads.
Selfish drivers are also dangerously taking to the hard shoulder to shave moments off their journeys rather than bide their time in slow moving traffic.
As the curtain rises on the Festival police have warned they are watching.
A Police Scotland spokeswoman said: "Drivers are reminded they are not permitted to use the hard shoulder and are committing an offence by using this lane for anything other than an emergency, a breakdown, or when instructed to do so by a police officer."
With nearly 80,000 vehicles using the flagship £1.35 billion bridge every day and more than 20 times it had stayed open when the Forth Road Bridge would've closed, a spokesman for Transport Scotland said it demonstrated it was delivering economic benefits.
"Performance of the bridge and surrounding network is monitored and improvements will be made where possible," he added.
This includes recently-installed signs to encourage drivers to make use of the full slip road when joining the main carriageway.
Traffic signals have been installed to help manage flows at peak times and Police Scotland have undertaken patrols to stop drivers from using the hard shoulders to skip queues, he added.
"Driver behaviour can have a positive impact to ease congestion – making use of the full slip road, merging in turn on the main carriageway, observing speed limits, staying in lane, avoiding rat running over slip roads and junctions has been shown to encourage better traffic flows and help keep everyone moving.
"The level of daily congestion witnessed on the M90 over the Forth is consistent with the increased volume of traffic across the trunk road network during peak hours.
"Journey time data has shown traffic flows on the Queensferry Crossing to be as expected for a road of this type and speed limit."
Anyone wishing to report road traffic offences should do so by contacting police on 101.