ScotRail chief executive Alex Hynes last night insisted adding more seats on services between Fife and Edinburgh was his "absolute priority" after facing the fury of local passengers fed up with overcrowding, delays and cancellations.
A series of setbacks combined with the final weekend of the Fringe and the Scotland v France rugby match at Murrayfield saw passengers crammed into trains and delays on key routes to and from the capital.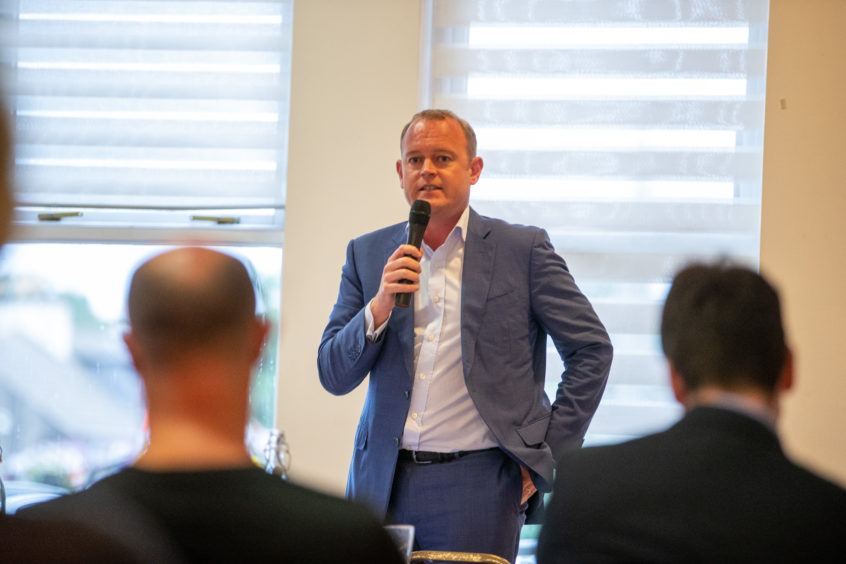 That situation appears to have been the final straw for long-suffering Fifers, and some of those went to Drummonds Hotel in Markinch for a public meeting hosted by local SNP MSP Jenny Gilruth in response to growing complaints from her constituents about the shocking service they have had to endure.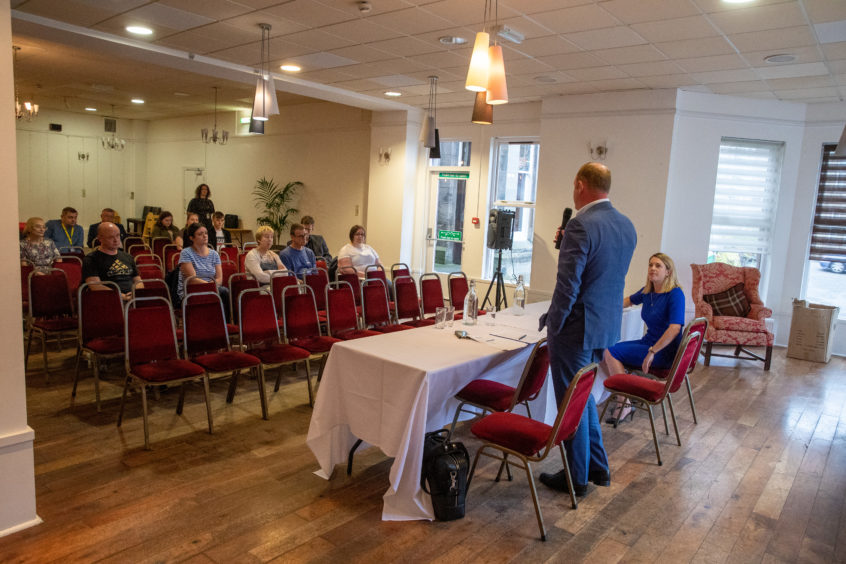 Mr Hynes said the weekend's chaos was caused by a train failure at Linlithgow at a time people were trying to get home from the capital, which created some "very difficult circumstances".
But he also noted: "I'm sure there are lessons for us to learn, but I do think we have to ask the question about, as a city, whether Edinburgh has the capacity to host all these events at the same time.
"It puts huge stress on the infrastructure we have. There isn't a spare train in Scotland which isn't in use but, as we saw on Saturday, it wasn't enough."
Dangerously crowded trains continues to be a huge issue, and one woman in the audience told how she suffered an epileptic seizure on a hot, packed train in March – yet a guard struggled to reach her.
"I could have died on that service because it was so overcrowded," she said.
ScotRail launch review as Tayside and Fife commuters caught up in 'riot' conditions during Edinburgh train chaos
Mr Hynes offered his personal apology and described it as "completely unacceptable".
"It is clearly not the service we aspire to at all," he added.
Last year Markinch train station was reported as one of the worst performing in Scotland, with only 66.7% of trains arriving within five minutes of their scheduled time, while the 4.34pm Edinburgh to Perth service, which also calls in Markinch, was said to be the most overcrowded train in the country.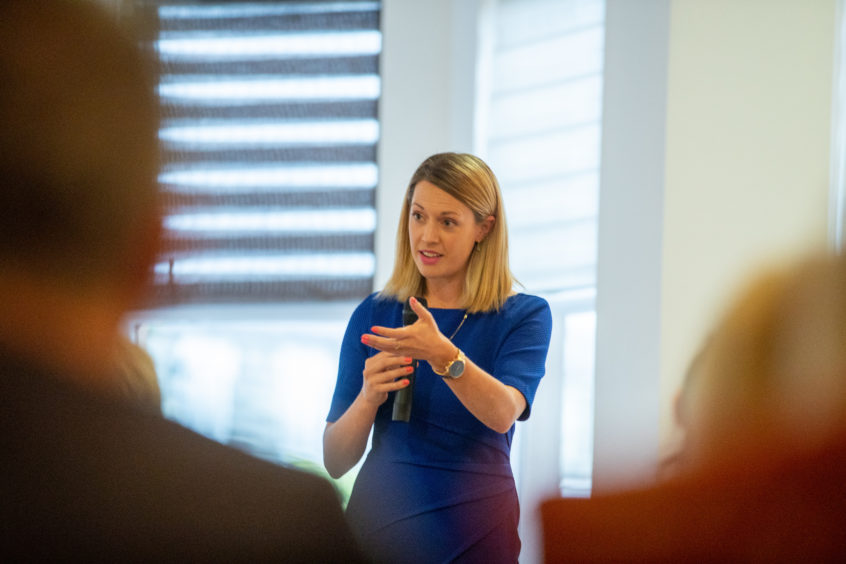 Mr Hynes told the audience that ScotRail had "let people down" between November and May but said significant improvements had been made, acknowledging more had to be done to regain people's trust.
When new trains come on stream by the middle of next year, Mr Hynes said most services will have six carriages when they previously had three, adding the aim is to have 5,000 additional seats between Edinburgh and Fife per day.
"One of the things we absolutely have to do is add more carriages," he stressed.
"Everybody should get a seat between here and Edinburgh and at the moment they don't.
"Adding more trains is my absolute priority."
The so-called 'Fife tax' was also brought up during the meeting, with Fifers paying on average £5 more per mile for every journey to the capital compared to those travelling from Glasgow.
One woman pointed out how the cost of a monthly ticket to Edinburgh was about £100 more from Markinch than it was from Kirkcaldy, despite being five minutes down the line.
"For the cost of the service, it's not great," she added.
Mr Hynes pledged to look into the price anomalies, although he noted that rail fares are set by the Scottish Government and are about 20% cheaper than south of the border.
"Obviously I understand people's concerns about value for money," he continued.
The public meeting came just days after ScotRail was widely criticised for the chaos and confusion which ensued in and out of Edinburgh at the weekend.
Jennifer Mcgregor, who was on the 8.40pm Waverley to Perth service on Saturday, said she and five other people were forced into the disabled toilet because it was so packed.
"We had no choice to save ourselves being squished up against the door with the fear of falling out as soon as the doors opened," she said.
"There was no air con and a poor older woman who was claustrophobic was on the verge of a panic attack due to the conditions we were in."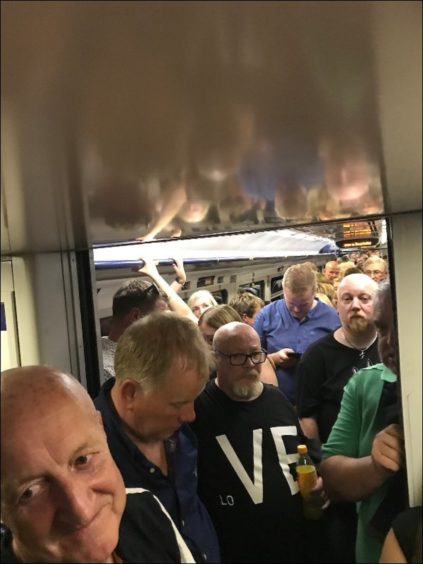 Ms Gilruth felt the meeting had been worthwhile and suggested ScotRail now had "an opportunity to reflect" on some of the issues brought up.
"I think it's important that my constituents know when things are going to get better," she concluded.
Meanwhile, earlier, Mid Scotland and Fife Labour MSP Claire Baker called for Abellio to be stripped of its contract.
"The additional demands on services related to the rugby at Murrayfield and the final weekend of the Fringe were entirely foreseeable but ScotRail was unable to plan to meet this, leaving passengers subject to chaos, cancellations and severe overcrowding," she said.
"Rail passengers have endured sub-standard services for far too long, with the weekend's shambles another shocking example of Abellio's mismanagement of ScotRail and its inability to adequately plan and deliver the service they are contracted to."