Rail chiefs have suggested rugby should not be played at Murrayfield during the summer after admitting failing to cope with the number of travellers in Edinburgh.
ScotRail boss Alex Hynes gave evidence to the Rural Economy and Connectivity Committee at the Scottish Parliament, where he was quizzed on the performance of the Abelio franchise which operates the country's trains.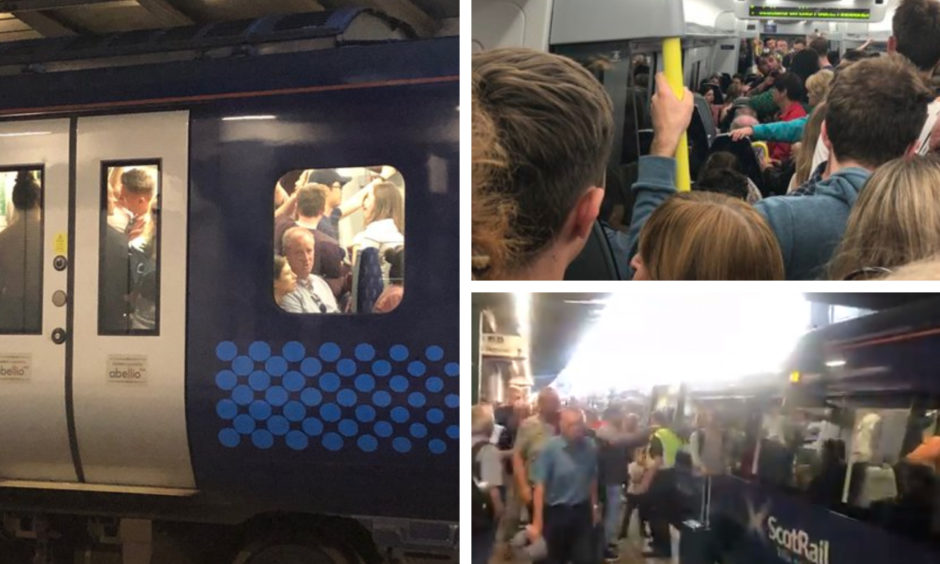 Severe congestion was suffered on summer weekends at the capital's train stations as the International Festival and Fringe and top class rugby and football brought thousands of extra people to the capital.
On August 24, passengers became so distressed emergency cords on trains were pulled in three separate incidents.
The date was the last of the Edinburgh Festival clash, running alongside a Scotland rugby international against France.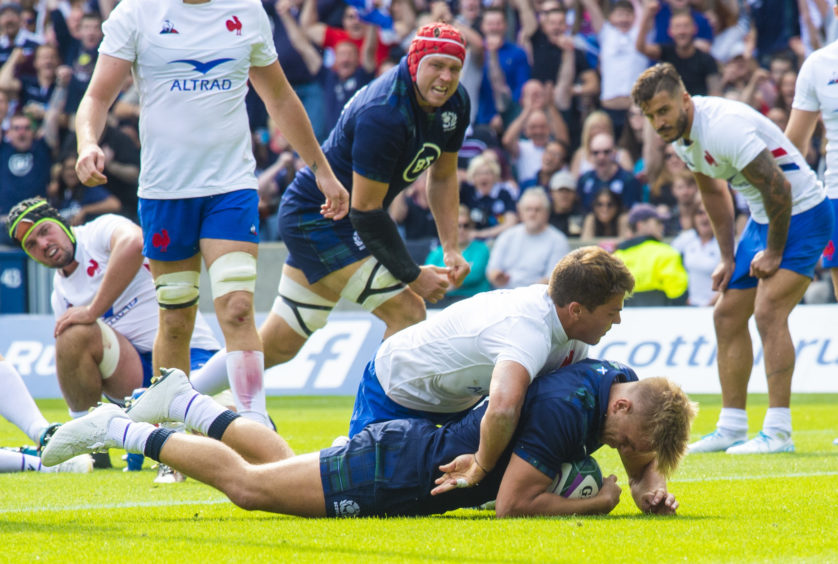 Travellers packed on to platforms at Haymarket and Waverley and Scottish Liberal Democrat leader Willie Rennie said it was a "miracle" no-one had been killed.
Speaking before MSPs, Mr Hynes said a full investigation is under way, the findings of which will be published when complete.
He said: "We took many people into Edinburgh and clearly the numbers of people who wanted to travel back at the same time created some pressure on the system.
"We had three circumstances where passengers actually pulled the passenger alarm, which meant trains were brought to a stand, and clearly in an event which caused that much customer pain, we've done what we call an Incident Learning Review.
"Once we've finalised that review, I will be publishing the learnings of that.
"The learnings won't just affect the railway, the learnings will also affect major event management in the city of Edinburgh because these events are getting bigger and bigger.
"I'm not sure it is wise for us to host rugby at Murrayfield at the same time as the busiest Edinburgh Festival weekend, and that's a conversation I've already started to have with Scottish Rugby.
"So it's clear to me we're going to have to manage this risk in a different way.
"I'm disappointed that happened on the Saturday night because the rest of the festival plan worked perfectly."
A spokesperson for Scottish Rugby said: "Scottish Rugby hosts summer test matches every four years as part of preparations for the Rugby World Cup and as such the dates and times are known well in advance to all partners creating ample time to flag and discuss any concerns, which for this year's games none were received.
"Scottish Rugby announced details of this summer's test matches in November 2018 and the kick-off times in May 2019.
"ScotRail were among the transport and public safety partners we work with for every match to ensure our supporters have a safe, enjoyable day and can attend BT Murrayfield using a variety of transport options.
"The match versus France on August 24 kicked off at 1.10pm and the stadium was empty by 4pm."
Mr Hynes went on to reveal the delay in the roll-out of new intercity seven high speed trains, which would operate on the east-coast line between Edinburgh and Aberdeen, had been due to the English company responsible for refitting the old rolling stock.
He noted significant investment is needed for train lines between Waverley and the Forth Bridge to improve services.
Angel Trains, the company responsible for upgrading the trains for use on lines across Courier Country, had "severely let down" ScotRail and commuters, according to Mr Hyne.
A spokesperson for Angel said: "Due to unforeseen issues in the supply chain, the delivery of the HST programme to ScotRail has suffered delays.
"We sincerely apologise to ScotRail and its customers for the impact this will have on planned passenger services.
"The first fully refurbished HST was delivered to ScotRail on  August 17 2018 and we are working together with Abellio and Wabtec to ensure that the impact of the delay to the programme is minimised.
"Intercity services will be an important milestone in greatly improving and modernising passenger experiences in Scotland.
"Angel Trains is committed to investing in Scotland's rail network and continues to deliver significant train upgrades needed to facilitate passenger growth across the region."