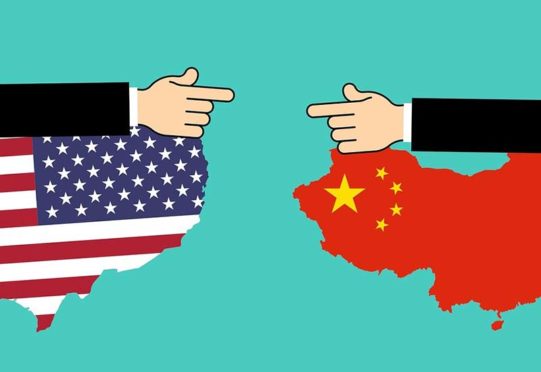 The experts at Top Rated Forex Brokers discuss how the pound will be affected by the ongoing trade war between the USA and China:
For many, the US-China trade war will go down as the defining feature of Donald Trump's presidency. Although the US president has his take on the situation, the political back-and-forth has taken its toll in more ways than one. If you take the opinion of Jolie Myers, Ailsa Chang, Sam Gringlas, and Mallory Yu of NPR.org, the trade war has definitely hurt China but, "it's complicated".
One of the more obvious industries affected by US tariffs on Chinese products is footwear. According to Footwear Distributions and Retailers of America (FDRA), 70% of the footwear sold in the US comes from China. With Trump's tariffs averaging 11% but reaching as high as 67.5% for certain types of footwear, Chinese businesses have suffered. As per NPR's report, many have relocated to Vietnam since the levies started to bite in 2018.
Trade war starting to strangle Chinese economy
Given that businesses are feeling the punch more than ever, China's economy has slowed. Although growth is still on the cards, World Bank recently cut its forecast by 0.3% to 5.9% for 2020. Beyond that, a further drop of 0.1% will take China's projected economic growth to 5.8% in 2021. To compound matters further, World Bank recently placed China's gross domestic product towards the bottom end of the government's target with a forecast of 6.1%.
However, any thoughts that it's just China feeling the brunt of the trade war are quickly lost when you look towards the west. Reviewing the dynamics on both sides, PBS found that tariffs are forcing US companies to raise prices. Focusing on Kent Bikes, the report showed that increased costs mean CEO Arnold Kamler has to charge his clients more. For Kent Bikes, that's meant a 20% drop in revenue and significant job losses. Naturally, there are similar stories across the US in a variety of industries.
The world is feeling the impact of US-China tensions
However, what's most interesting about the US-China trade war is the impact it's having on the UK and other major economies. As well as commercial issues, the forex market has been sent into disarray on multiple occasions due to the political tensions between the world's two largest superpowers. Even though the UK is currently pondering the potential fallout of a no-deal Brexit, the silent threat could be how US-China squabbles will hurt the pound.
Ahead of new tariffs back in August, the US dollar jumped up in value by 0.45%. In contrast, the Chinese yuan dropped by 0.2%, taking the currency's overall fall in August 2019 to 3.6%. That's the biggest drop for the yuan since 1994, suggesting that the trade war is hurting more than just businesses. Closer to home, the GB pound could actually benefit from fractured relations. Because the US has a large trade surplus with the UK, the pound likely won't be hurt in the same way as other European currencies.
Conflict creates opportunities
Naturally, like all things economic, nothing is ever certain. However, the savvy can actually use that to their advantage. In times of uncertainty, there are gains to be made on an individual level. To put it another way, businesses and governments might be suffering, but the average person could benefit from the situation. Because the advent of online forex trading has allowed consumers to play both sides, it's possible to make money when the value of the USD, CNY, and GBP move.
Indeed, what's most interesting about online trading is the resources on offer. Even a complete novice can now trade forex in an informed way. As a starting point, those without any experience need to find a broker. By offering users a comparison of the best forex brokers, TopRatedForexBrokers provides an easy way to find a platform where it's possible to trade currencies in a safe way.
The social media world is talking about the trade war
As well as reviews, this comparison hub performs a similar role to car insurance middlemen such as Go Compare. In practice, this means users can get insights into trading conditions as well as details of welcome offers such as deposit bonuses and cashback promotions. From there, news and insights are crucial. The Financial Times is a fantastic resource for those wanting to see how the markets are moving, as are US publications such as The Wall Street Journal.
However, in recent years, social media has become an invaluable resource, too. Following respected forex traders such as Paul Tudor Jones and Ed Seykota is an obvious move. Beyond that, Trump's Twitter contains a wealth of information. By tapping into his mindset, you stand a better chance of predicting his next moves and, in turn, how currency values will change.
Big day of negotiations with China. They want to make a deal, but do I? I meet with the Vice Premier tomorrow at The White House.

— Donald J. Trump (@realDonaldTrump) October 10, 2019
The only thing that's certain is uncertainty
In essence, as is often the case with any type of conflict, there are opportunities to make money. Even though the US-China trade war seems like a million miles away, the shockwaves have and will continue to reverberate around the world. For anyone with a modicum of interest in politics, the saga is certainly entertaining. However, it could also be worth something if you know how to play the forex markets. Of course, outside of personal gain, political friction is causing problems on multiple levels.
Fortunately, the positive in all of this is that Trump has said talks have resumed. Although he tweeted that China wants to make deal but "do I?", the president often has an air of bravado before any political meeting. Whether or not the latest talks prove positive is yet to be seen. What we do know, however, is that uncertainty is a certainty. In turn, that means opportunities for the savvy, and potential problems for unprepared businesses around the world.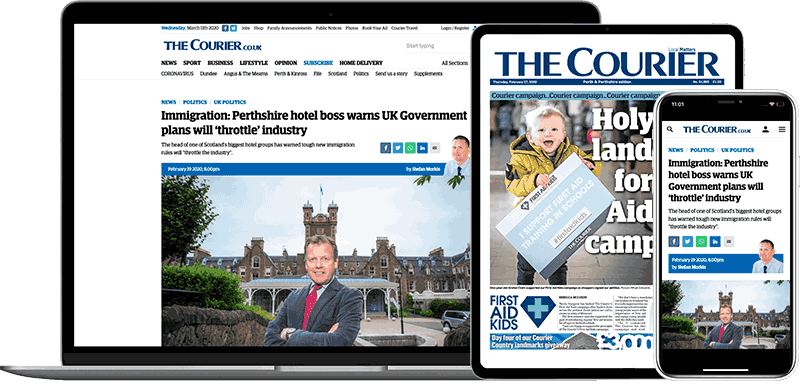 Help support quality local journalism … become a digital subscriber to The Courier
For as little as £5.99 a month you can access all of our content, including Premium articles.
Subscribe