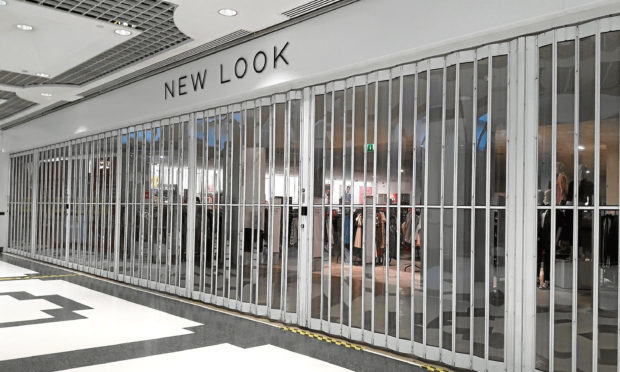 Retail chains closed shops in Scotland last year at a rate of a five a week, research published today has revealed.
Every city in Scotland saw more shops close than open by retail chains in an increasingly tough High Street environment last year according to the PwC and The Local Data Company survey.
The research looked at the number of shops operated by retailers with more than five outlets in the UK.
In Dundee, the number of stores dropped from 239 to 225 during 2017 with 12 openings and 26 closures.
In Perth 165 shops in January 2017 fell to 152 in January this year as a result of four shops opening and 17 shutting.
Nationally the numbers fell from 3303 to 3155, a drop of 148, over the same period.
The largest number of closures came from fashion shops, banks, convenience stores and travel agents.
Dundee and Angus Chamber of Commerce head Alison Henderson said the High Street was changing at a "rapid pace".
She said: "Being able to innovate quickly is much easier for independent, smaller businesses.
"Coming together as communities and offering experiences and reasons for visitors to come into the High Street is also vital.
"Locally we see great examples of this with Broughty Ferry and areas of Dundee like Exchange Street bringing local and national brands together.
"The Overgate and Wellgate shopping centres continue to adapt to attract visitors, running events and moving to mixed use which alleviates the reliance on large retailers, who are definitely suffering."
She added that she hoped Dundee's Waterfront development and increased spotlight on tourism would help the city buck the trend in coming years.
She added: "We must also offer strong support to local independent businesses who will give us a unique offering in the area."
Online trading is seen as the most significant factor in customers turning away from traditional retailers.
Commenting on the Dundee and Perth figures, Susannah Simpson from PwC said: "While there is no escaping the fact that it has been a tough year for both cities, there is still a lot to be positive about.
"Dundee waterside continues to be a hive of activity with passing shoppers sure to be impressed by the emerging V&A building and the extensive train station development which will incorporate cafe facilities and a new Sleeperz hotel, alongside plans for further hotel, office, residential and retail outlets in site six, north of the V&A.
"Perth is by no means the poor cousin. Exciting plans to create a new leisure hub at Mill Quarter in the heart of the city with a mix of bars, restaurants, shops and a cinema will bring a welcome economic boost and hopefully encourage further investment across the region in 2018 and beyond."
business@thecourier.co.uk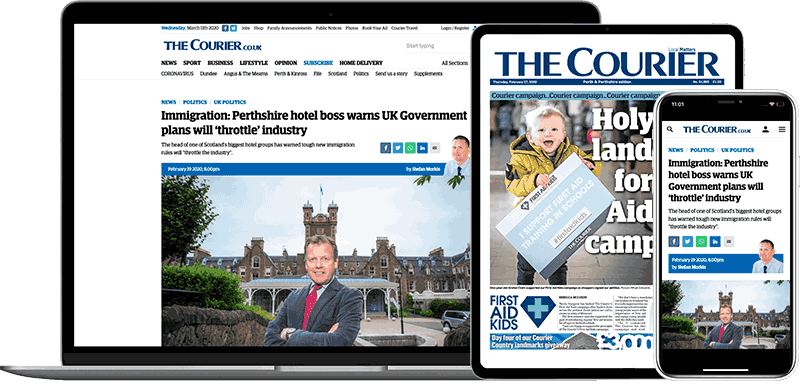 Help support quality local journalism … become a digital subscriber to The Courier
For as little as £5.99 a month you can access all of our content, including Premium articles.
Subscribe