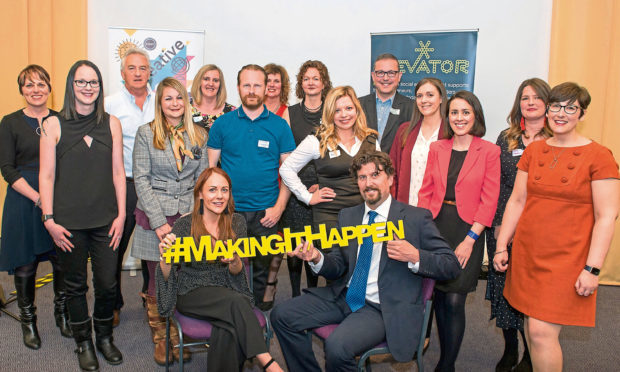 The first group of entrepreneurs to complete a business accelerator programme in Perth showcased their ideas in a pitching session yesterday.
The Famous Grouse Ideas Centre, run by social enterprise Elevator, was designed to support and encourage existing creative businesses.
More than 60 entrepreneurial hopefuls from across Tayside, Fife and the Lothians, noted their interest and applied to the pilot programme.
This was reduced to 14 participants, known as Founders, to complete the 12-week programme to develop their business plans.
Yesterday, the Founders pitched to more than 100 people regarding their journey on the programme and their business growth plans.
Caryn Gibson, Accelerator manager for Perth, said: "We've had a really diverse range of businesses of all different stages and sizes – everything from designers, to a dressmaker, to an accommodation provider.
"The event today is to celebrate the success of the Founders.
"Success comes in all shapes and sizes. We have rebrands, we have employment of staff, collaborations and strong foundations for continued business growth.
"Around 25 local businesses have supported the Founders and been on the 12 week journey."
Applications are open now for a second cohort of the programme, which will start in September.
Perth's Accelerator programme is based at AK Bell Library but will ultimately move into the Creative Exchange at the Famous Grouse Ideas Centre which is being built at the former St John's Primary School.
It will sit alongside the Creative Pipeline and Incubator business support programmes, delivered by Culture Perth and Kinross and the Cultural Enterprise Office respectively.
Finlay Kerr of Famous Grouse Ideas Centre said: "The quality of the business ideas has been excellent and I've been impressed with the collaborative working by the group."
Graphic designer Wendy Maltman, who runs the Malting House Design Studio in Dundee, said the course had given her the confidence to take bold business decisions.
"Through this process I've taken on a marketing and business development director.
"The programme has really given me courage to be bold.
"I've learned lots of tools and techniques I can apply in the business."
Fiona van Aswegen will launch her business Kranog, which provides luxury self-sufficient accommodation units aimed at the tourism market, later this year.
She said: "The programme's been incredible – there's a focus on taking action and proving the concept will work."
business@thecourier.co.uk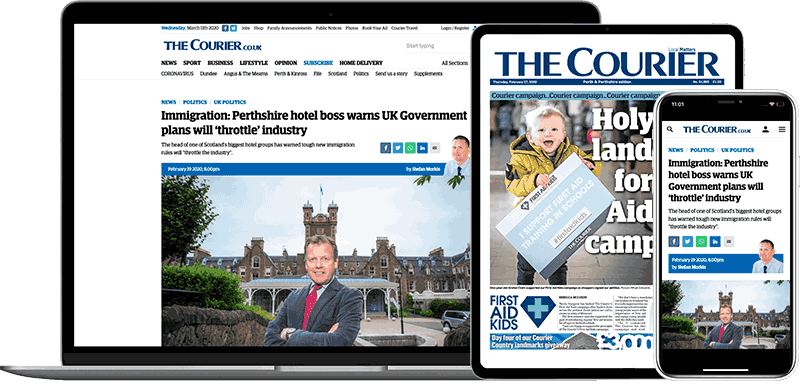 Help support quality local journalism … become a digital subscriber to The Courier
For as little as £5.99 a month you can access all of our content, including Premium articles.
Subscribe