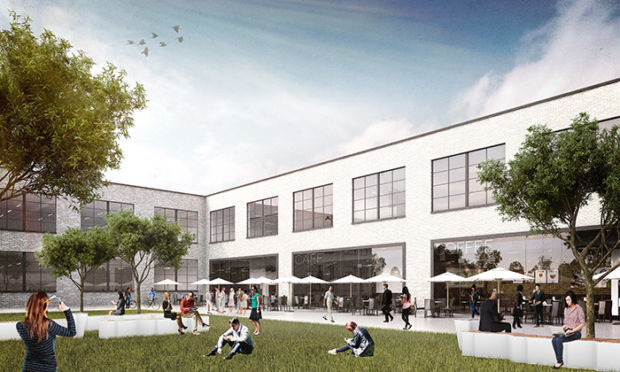 With major focuses on renewables, technology, manufacturing, food and drink as well as the exciting projects such as Gateway Rosyth – an international port with exceptional facilities – Fife is an ideal setting for businesses to prosper.
Queensway Technology and Business Park in Glenrothes is fast becoming a hub for innovative and future-focused companies – and proposals are now being sought from developers and businesses interested in taking advantage of what's on offer.
Both UK and international businesses have an exciting opportunity to buy land at the park and custom-build their premises on Fife soil, which is already home to global companies such as Diageo, Raytheon, Babcock International, Bosch Rexroth, FMC Technip, Ingenico and many others.
Service Manager Economic Development at Fife Council, George Sneddon says: "If you want to be part of it then come and talk to us and we will help you achieve your aims."
Fife Council believes that innovation and energy will drive the future and Queensway Technology and Business Park. It will be home to the UK's first green data centre – strengthening the region's credentials as a leading region in low carbon energy projects.
Glenrothes is a centre for excellence within the high-tech electronics and manufacturing sectors. With Edinburgh, Glasgow, Dundee and Aberdeen all within easy reach, companies located in Fife benefit from ready access to customers, suppliers, collaborators, excellent universities and colleges as well as globally-competitive talent.
The region's well-connected transportation links – buoyed by the new Queensferry Crossing over the Forth – ensure smooth travel by road, air and rail, while ports such as Burntisland and Rosyth deep-water ports give direct access to European and world markets.
George goes on: "I think it's key we have a modern 21st Century infrastructure in place, allowing businesses that want to invest in Glenrothes to be part of the continued success of the economy here."
George adds that with the nearby RWE biomass plant producing sustainable energy as well as the development of the Glenrothes Energy Network, a district heating system, to enable Fife Council and local businesses to meet heat and energy requirements, the park is a must for any organisation aiming to reduce carbon emissions and meet environmental targets.
He says: "There's a proposal with planning permission for the creation of a new £40m data centre that can use the heat for cooling purposes. We hope this development will attract other businesses – particularly on the high-end technology side, sitting well with other technology businesses already operating successfully in Glenrothes."
George and his team are responsible for managing Fife Council's business property and service employment land as well as supporting major investment projects that come to the region.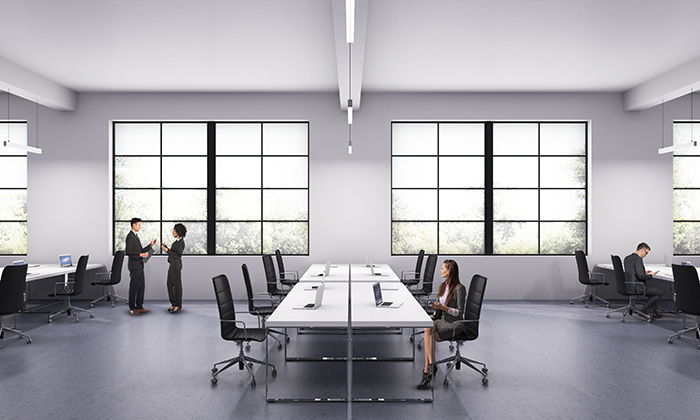 Around 2011–2012 George was becoming increasingly concerned about the level of dilapidation and obsolescence of industrial and commercial property in Fife – particularly at the Queensway estate. A masterplan was therefore created to overhaul the estate and a project commenced to acquire empty property, as well as clearing the former K Hartwall premises on Flemington Road.
George says: "The idea was to create a new site to develop a green technology business park at the location."
Following the closure of the Tullis Russel paper mill in Glenrothes in 2015, the Scottish Government and Fife Council established a Fife Taskforce in order to support economic growth and employment creation, with a particular focus on Glenrothes and Central Fife. Its aim was to help mitigate the effects of potential job losses and put in place appropriate support for a sustainable future for the area.
Fast-forward to 2018 and Queensway Technology and Business Park is on a new path to becoming an excellent location for businesses keen to harness Industry 4.0 – where digital design meets the manufacturing process.
George hopes that within the next decade the first phases of the data centre development will be complete and new access roads will be operating around the business park.
He adds: "Our vision is to see companies operating successfully from the business park, employing several hundred people in high-technology, low carbon businesses achieving success worldwide."
For further information, please contact: enquiries@investinfife.com or Tel: 01592 583539.
For further information on investment in Fife click here.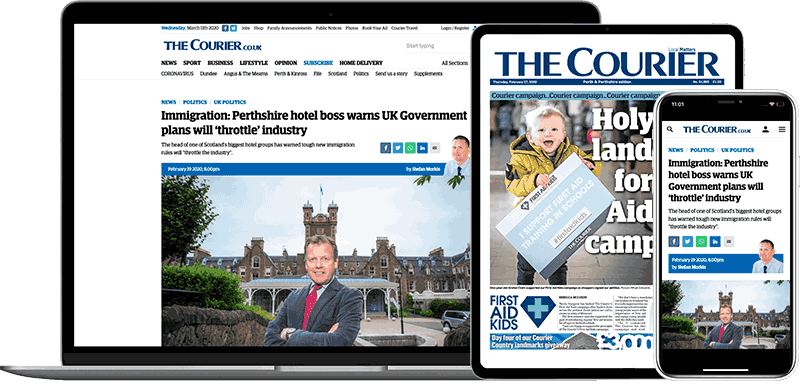 Help support quality local journalism … become a digital subscriber to The Courier
For as little as £5.99 a month you can access all of our content, including Premium articles.
Subscribe