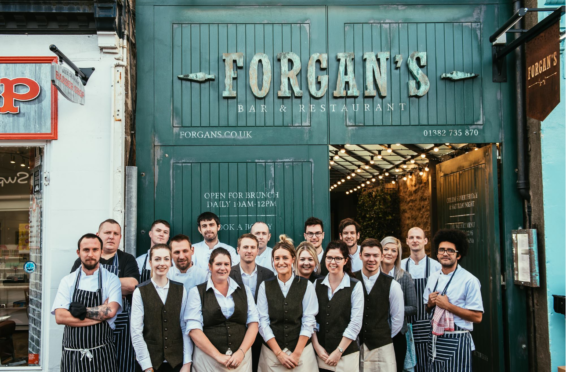 Plans to extend a bistro's opening hours and to allow a pop-up bar have been agreed after work to resolve noise concerns.
Dundee City Council's Licensing Board was asked to consider applications for Forgan's bistro, in Broughty Ferry, and for the bar at the former Clydesdale Bank, in Dundee, at its meeting yesterday. (Thurs)
Forgan's, the bistro on Brook Street, in Broughty Ferry, is allowed to remain open until midnight.
The restaurant hosts bands and its owners sought to extend its opening hours until 2am on Fridays and Saturdays.
The scheme looked to be in doubt as a resident who lives near the business complained about the noise levels coming from the restaurant.
The resident's bedroom looks directly onto a rooftop terrace at Forgan's and she said she had been disturbed by noise from the business.
The council's licensing board agreed to allow a licence to extend the opening hours last October. However, it warned it would only come into force after remedial works were carried out to stop the noise escaping in the early hours.
No-one is allowed entry to Forgan's under the new licence after 12.30am on Fridays and Saturdays either.
The councillors heard on Thursday work had been carried out to ensure music would not cause problems for nearby residents anymore.
Council officers carried out tests at Forgan's on Saturday, April 13, and found very little noise disturbance in the vicinity of the business and none coming from the rooftop terrace.
Councillor Stewart Hunter, convener of the licensing board, said: "I am struggling to see what more they could be doing.
"I think we should take no further action but keep monitoring the situation and the levels of noise nuisance to neighbours."
Scottish Labour councillor, Georgia Cruickshank, said: "I think we should proceed and then see if we get any further objections about the noise from local residents."
---
>> Keep up to date with the latest news with The Courier newsletter
---
The council has also approved plans for a pop-up bar with live music outside a former Dundee bank after it was revealed there would be no noise issues.
Tahir Ramzan, who runs Dundee's Carbon nightclub, wants to create the pop-up bar outside the former Clydesdale Bank, on Nethergate, on Sunday, May 5.
Despite DJs performing at the event he stressed it would be a silent disco running between 1 and 11pm so the noise would not effect other businesses close by.
The music will be broadcast through special equipment and the only way to hear it will be through headphones provided by Mr Ramzan.
A maximum of 120 people will be allowed to attend the event and they will pay a small deposit to hire the earphones.
The pop-up bar will be held on the same day as this year's Dundee Dance Event (DDE) where 31 bars across the city will host revellers for a day-long festival.
Organisers of DDE accused Mr Ramzan of cashing in on their event but he said the two functions were very different. He claimed he wanted his event to showcase the former bank.
The nearby Best Western Queen's Hotel overlooking the site said the pop-up bar was a public nuisance which could upset its guests.
Speaking after the council meeting Mr Tahir said: "My team is delighted with the decision from the licensing board to grant the occasional licence for the silent disco.
"This is going to be fantastic day for customers with some of the best DJ's in Scotland playing a unique form of house music.
"Businesses should always work together. An attempt to have a monopoly or ownership of a day can only have a negative impact on competition."
Clydesdale Bank entered plans to convert the Grade A-listed building into a restaurant and bar earlier this year.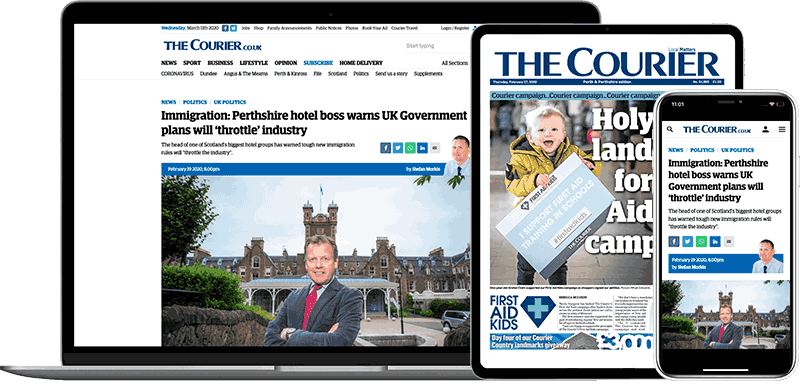 Help support quality local journalism … become a digital subscriber to The Courier
For as little as £5.99 a month you can access all of our content, including Premium articles.
Subscribe