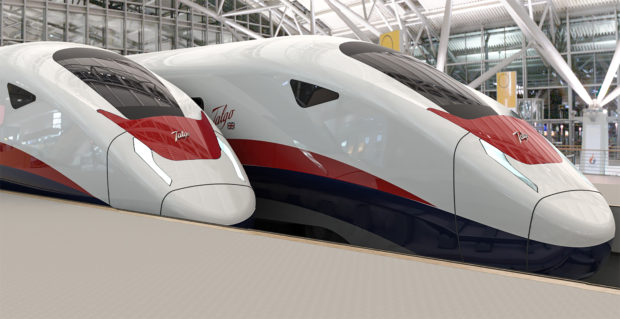 Sources close to the train building company behind plans to bring more than 1,000 jobs to Fife say the project could still happen if the controversial HS2 scheme is scrapped.
A question marks is hanging over Spanish manufacturer Talgo's proposals for a new £40 million factory at Longannet after the government launched a review of the high-speed rail link.
However, The Courier has been assured the Talgo project is still very much on track, with a spokesman insisting the plant is not dependent on it winning the contract to supply the fleet for HS2.
"Recent announcements regarding a review of HS2 are a matter for the UK Government," the spokesman said.
"Although HS2 is a very important contract, Talgo's plans for Longannet are not solely reliant on it."
The company has previously hinted it would require a large order to "anchor" the factory before construction can begin.
Talgo Group president Carlos de Palacio Oriol said the firm would be able to start manufacturing 18 months after winning a contract.
"We need a critical mass to justify such a movement," he said.
"But if we get an order we hit the button and start the next day."
Talgo is one of five bidders for the HS2 contract, along with Hitachi-Bombardier, Alstom, Siemens, and CAF.
Sources say the firm is targeting contracts in developing markets in South America, Africa and Australia – with trains expected to be exported from a new Longannet depot.
Talgo has based its offer for the supply of trains to HS2 on its Avril model, the latest iteration of very-high speed trains that could operate at more than 235mph between London and Birmingham as part of the first stage of the project.
Phase one of the development is due to open at the end of 2026, with a second phase to Leeds and Manchester scheduled for completion by 2033.
Transport secretary Grant Shapps said the review had been called because it was the "responsible" thing to examine whether the benefits would really "stack up".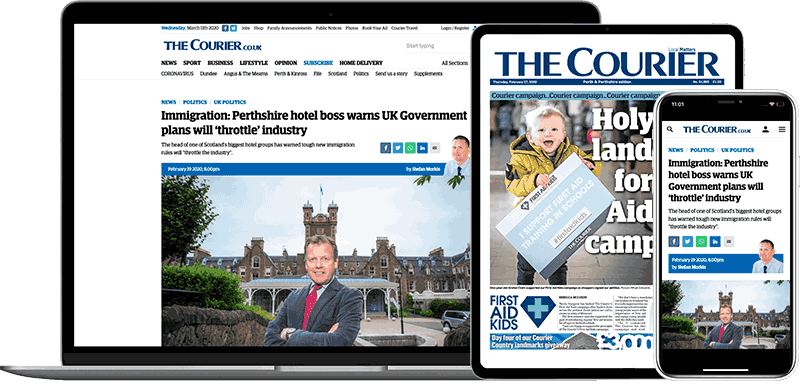 Help support quality local journalism … become a digital subscriber to The Courier
For as little as £5.99 a month you can access all of our content, including Premium articles.
Subscribe