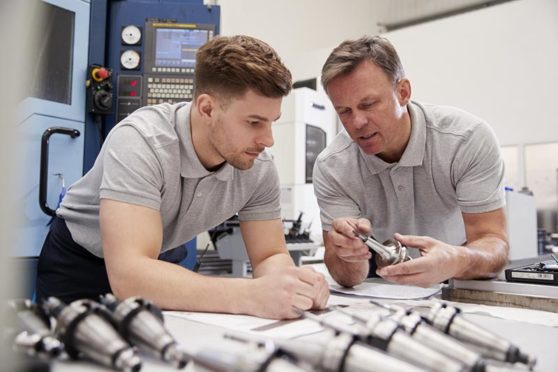 They say never mix business with family, but sometimes doing just that turns out to be a winning combination.
Across Courier Country, there are dozens of family-owned and operated businesses that are thriving because they know that if it's important to their family, it'll be important to yours.
It also ensures that the ethos and quality is retained as the business is passed from generation to generation – because the younger generations are raised within the business and know it inside and out.
Here's just a few of the longest established family businesses in the area.
Customer satisfaction is still at forefront for Tayside Decorators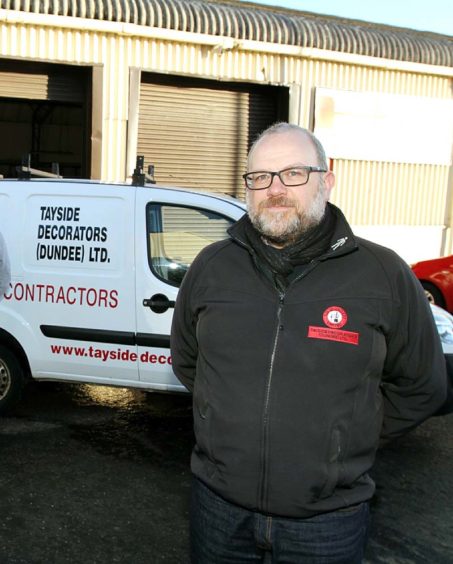 Dad knew best when it comes to work ethic and customer care at this Dundee decorating firm.
Tayside Decorators (Dundee) Ltd was first brought to life back in 1976 by Dave Anderson Snr.
Dave was a hard worker for his new business and believed that the key to building a reputation with customers lay in complete customer satisfaction and therefore he focused on personal and quality service.
Dave's beliefs are still at the forefront of what the company aims to achieve more than 40 years later and he passed on his work ethic and customer care standards to his children who now head up the company.
The business flourished thanks to Dave's skill and commitment to providing the best service. He employed a group of skilled and time-served tradesmen and opened his office.
In 1982, his son David joined the company as an apprentice and after a couple of years, he moved into the office to work alongside his father.
In 2012, Helen, Dave Snr's daughter, joined the company to work alongside her brother. Helen takes a more active role in the office and administration side of the business while David is your man out on the job alongside the team of dedicated trades staff who have decades of decorating experience.
With the company now in the capable hands of his son and daughter, Dave Snr decided to retire from his responsibilities in 2013.
To date, the company continues to offer an exceptionally high standard of painting and decorating services in Dundee, Angus and North Fife with no job too big or too small and offering both domestic and commercial services.
David said: "I was definitely taught my work ethic, customer care and time-keeping skills from my dad.
"It is important to us that we are keeping that same level of service that my dad provided from the start.
"It is great working in the business alongside my sister as we have that family connection."
Tayside Decorators (Dundee) Ltd is also a Dundee Trusted Trader.
Claymore Windows clearly top quality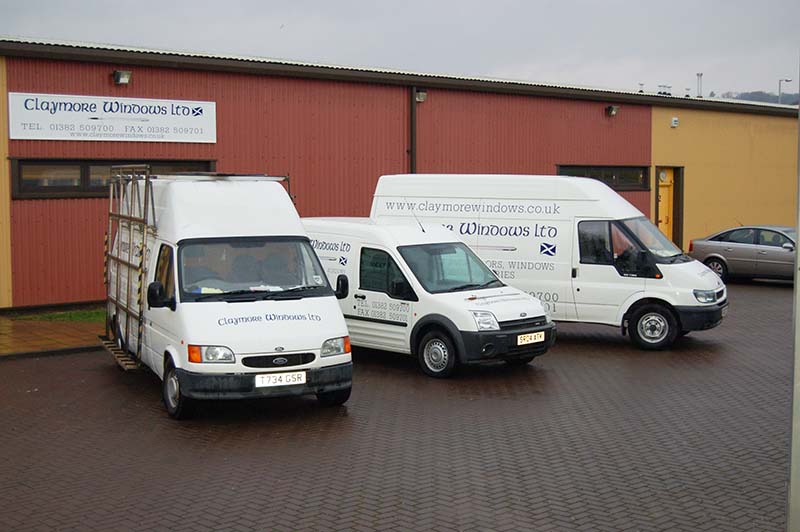 Claymore Windows leads the way when it comes to local production.
The family business was established in 2005 when window surveyor Graham teamed up with window manufacturer Alan. The company started with the pair manufacturing for trade customers and later moving into domestic sales, which is still the case today, with Alan still working in the factory and Graham working more directly with customers.
The company's directors still have an active role in manufacturing at the Slessor Court factory, the only production facility of its kind in the city, and now have family members on board too.
Graham's wife Margo became the company secretary in 2006 when the firm moved to bigger premises.
Margo said: "One of the main purposes of Graham going into the business was to help our sons through their education.
"Our eldest son Mark joined in April 2006 when the business was getting bigger and started to supply and fit the products for domestic purposes."
Graham and Margo's younger two sons also worked at Claymore Windows while attending college and university in the city.
Claymore Windows is still going strong and is the only factory in Dundee manufacturing PVCu windows, doors and conservatories.
At Claymore Windows you get high quality windows at a reasonable cost, all made in Dundee.
New setting, but Curr and Dewar is as good as ever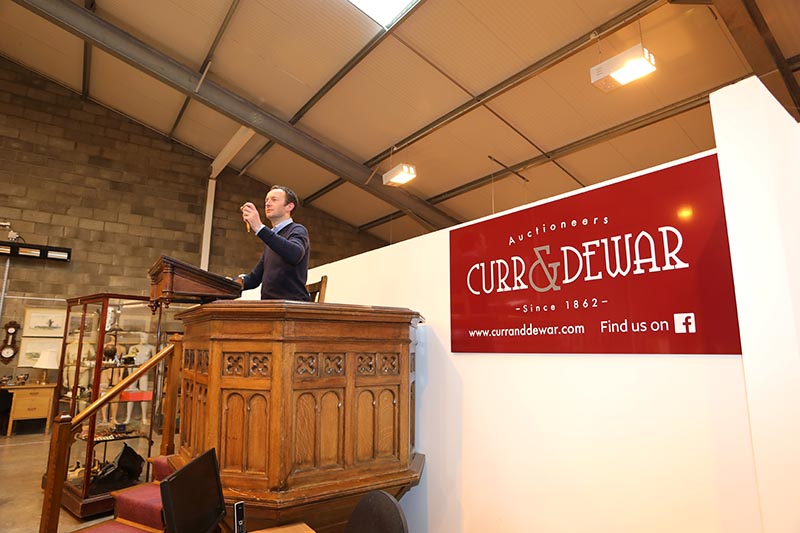 For more than 150 years Curr and Dewar has been auctioneers of antiques, quality furnishings and collectables.
Earlier this year the auction house expanded and moved to their new premises on Tom Johnstone Road, however there is still the same fantastic service that has been the norm for this family company.
Now in its fourth generation, the firm is led by auctioneer and valuer Steven Dewar, whose great-great-grandfather was first involved with the company in 1862.
Steven has been auctioneering for 30 years and gained his professional qualification with the Institute of Auctioneers and Appraisers before widening his knowledge working in East Anglia and County Durham.
When the time came for Steven's father and uncle to take retirement 15 years ago, Steven and wife Clare took over the running and offer the same great service.
Clare said: "Steven and I left Dundee to get more experience within auctioneering and when the time came for his dad and uncle to retire Steven knew that if he was going to run any auction house it was going to be the family business.
"It is quite unusual to have this kind of longevity in a business and it is great to be a part of it.
"We absolutely aim to offer the same service that has been given for the past 150 years as we do what we do because of the relationships we have built up through our service and integrity."
Tayside Garage Doors has opened door to success for more than 25 years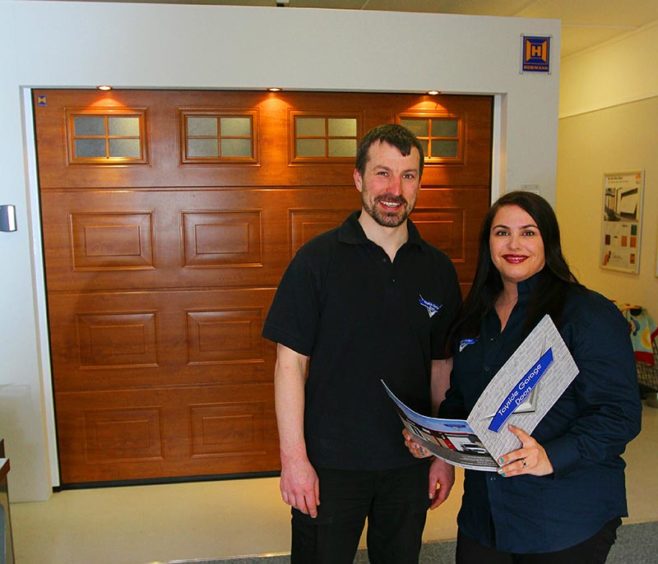 With the aim of supplying the best quality garage doors and the best quality fitting, Tayside Garage Doors has been providing a fantastic family-run service for more than 25 years.
Husband and wife team George and Kathleen Nisbet launched the business in 1993. George's time as a car mechanic was useful in the fitting and repairing of garage doors, while Kathleen kept the accounts and the paperwork in order.
Their son Michael came out of the army just as the business was getting busy and his time as an armourer in the armed forces also helped him in the garage door trade.
The time came in October 2009 when George and Kathleen were due to retire so Kathleen took Michael's wife Simone under her wing and showed her the ropes of looking after the accounts.
Simone said: "My background was in marketing, advertising and customer service – so I feel I can achieve the same cheery service the family has provided our customers for so long.
"I realise we have a duty to keep building on the wonderful business reputation that George and Kathleen spent years building up, so I also undertook a product knowledge course with Hormann, one of our suppliers, and enjoyed my time learning about the products and how they are made."
Following the retiral of George and Kathleen, the business grew and moved into a new industrial unit on West Pitkerro industrial estate, providing the company with its own showroom.
Simone added: "We are very excited to welcome in our customers to look at our products in a comfortable and warm environment.
"You can have a cuppa while leafing through the brochures and test out the doors at your leisure.
"I enjoy speaking to the lovely customers who come into the showroom, so feel free to pop in and say hello."
The company is also a Trusted Trader and is available to give any advice customers need to make their choice.
Simone added: "We treat our customers how we would like to be treated – with honesty and good communication."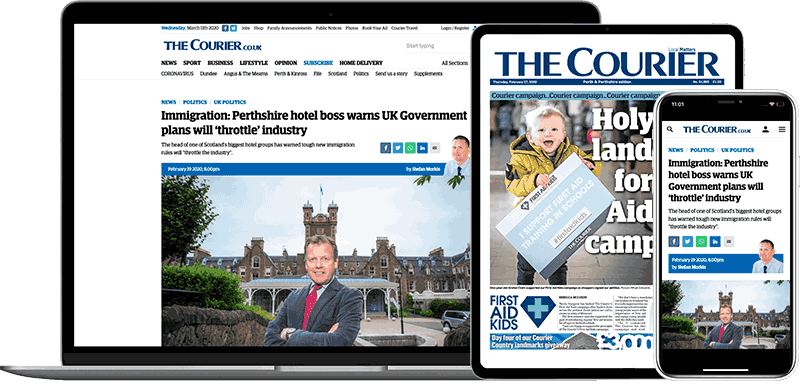 Help support quality local journalism … become a digital subscriber to The Courier
For as little as £5.99 a month you can access all of our content, including Premium articles.
Subscribe