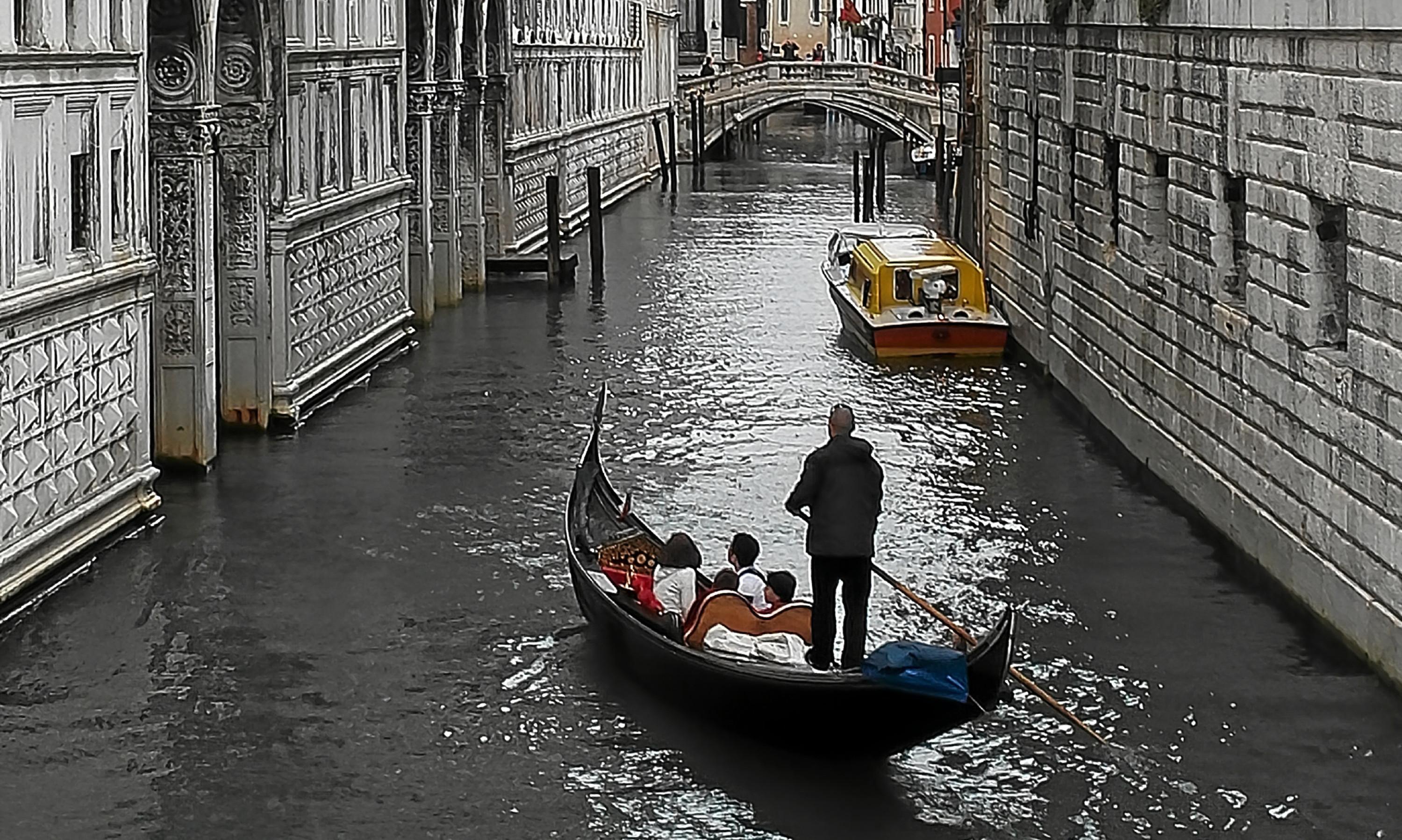 Everyone needs a holiday now and then.
There are times when cutting those ties to the desk and switching off the ever present mobile phone are more of a necessity than a luxury.
I wasn't quite at that point but I was certainly looking forward to a few days break last week.
A last-minute trip to Venice was the reward for the past few months hard graft at the coalface and it was a great experience.
But you never truly switch off and I found myself drinking in the good and the bad of the tourism trade in this island city mecca and comparing it with what I've seen at home.
But first, we had to get there. And I think it is fair to say the travel industry is unrecognisable now from what it was even 10 or 20 years ago.
I booked flights and accommodation online and left the house to catch the red eye flight just a few hours later.
It was seamless – there were no technical glitches, our flight tickets were sent direct to my mobile and a text message served as our car parking booking reference.
Peter Kay once memorably described travelling as a case of 'booked it, packed it, fxxxxx off' and that pretty much summed it up.
For an airport, Edinburgh was actually a good experience and Jet2 was efficient in the operation of our flights. Gold stars all round.
Arriving in Venice by boat is spectacular, but the service at the Italian end of our journey was less so.
There was nothing particularly to complain about but the welcome was not up to the standards I now expect of Scottish hospitality providers.
Venice itself is beautiful, beguiling and a must-see for any travel lover.
But there were signs of complacency that comes with being a tourist trap.
We had a few moments when we we felt invisible to staff in shops and cafes, and there was a brusqueness in the local attitude to visitors.
The range of food on offer in the city was also limited – there are certainly more options in Dundee's growing dining out scene – and drink was expensive.
No-one would expects a £2 glass of wine when drinking in the atmosphere of St Mark's Square, but £10 for a cup of tea and £12 for a bottle of beer is simply taking advantage of people.
I have also been stung on Edinburgh's Royal Mile and it leaves a bad taste in the mouth – something no tourist led economy needs.
Taken in isolation, each of the above are very minor grumbles and I am happy to say they did not spoil what was a fantastic few days.
But the travel trade is fragile and it is the small things that can rankle.
Anything that could dissuade a visitor from returning or recommending a destination to friends and family must be looked at and sorted out.
The Scottish tourism sector has generally upped its game in recent years and, from my experience, is now at least on a par with the best service offerings in Europe.
I have also seen an improvement in standards closer to home and, with the launch of the Dundee and Angus Visitor Accommodation Association earlier this month, hopefully they will continue to rise.
V&A Dundee and the tens of thousands of new visitors it will bring to this area is closing in on the horizon.
Whatever a visitor's motivation may be for coming here, Tayside and Fife need to make the best impression possible to everyone that arrives on our doorstep.
This is the time for ironing out the small irritations. And once that work has begun, it can never stop.