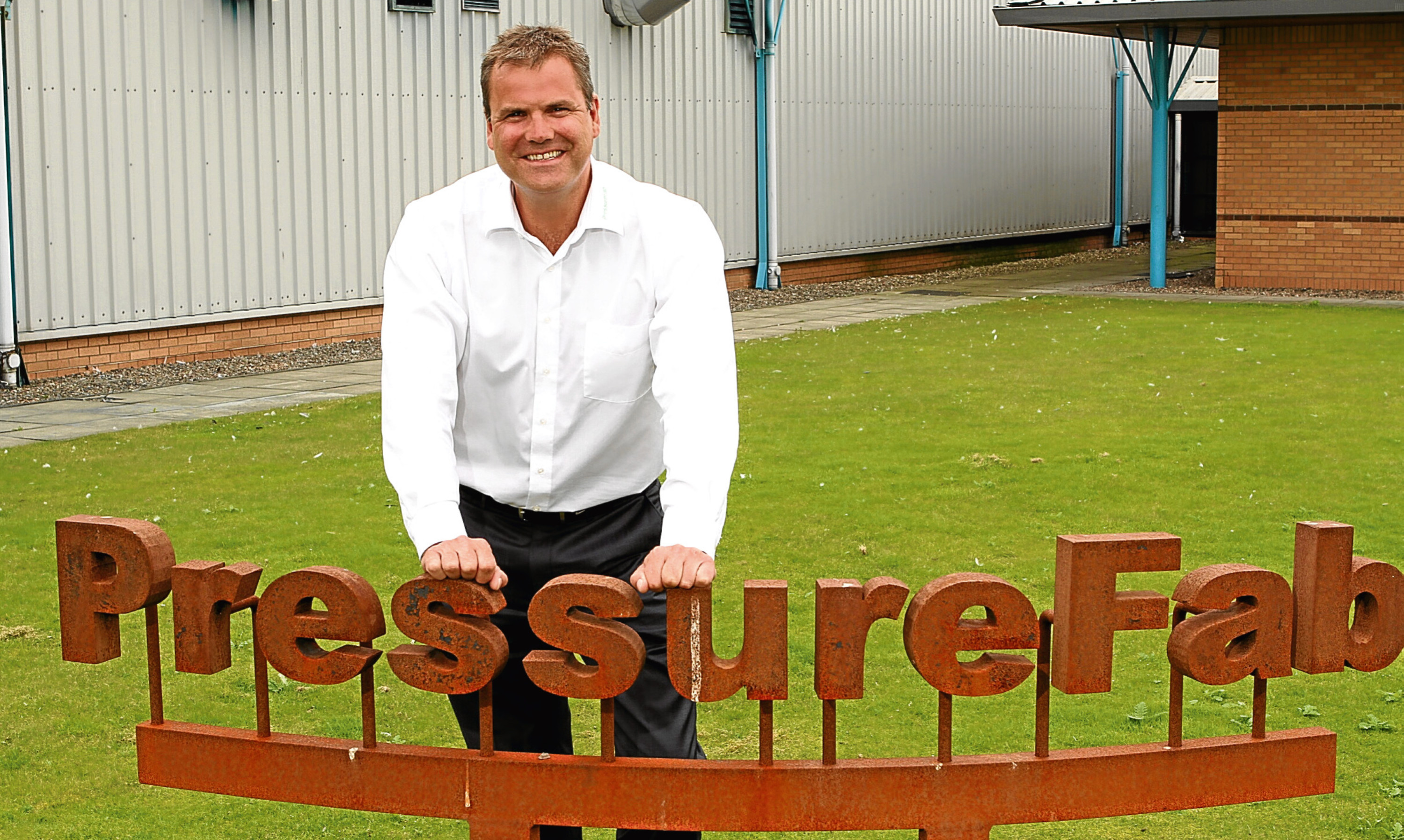 The demise of Dundee-based fabricator PressureFab Group was a sad moment.
My sympathies are, of course, with the company's 42 remaining workers.
But PressureFab's ignominious end is only part of the story.
When considering PressureFab's time on Tayside, the quote "the flame that burns twice as bright burns half as long" sprang immediately to mind.
PressureFab was the Hermann Twickler show, and the German-born entrepreneur made a huge splash when he first appeared on the scene a few years ago.
He did the rounds, talked the talk, made connections at the highest echelons of local business and built his dream.
It was all hugely commendable and, at its height, PressureFab employed more than 100 staff and its operation at Riverside churned out top-quality fabricated products for the oil and gas game's biggest names.
I visited the factory and can attest to how impressive an operation it was.
A very expensive new precision steel cutting machine was in the process of being commissioned, and I remember Hermann waxing lyrical about the competitive advantage it would bring.
He was upbeat, excited for the business challenge ahead and determined to succeed. His enthusiasm was infectious.
And it was that which marked him – and, by association, PressureFab – out from other business people and similar companies.
But under the veneer, cracks were beginning to show.
In early 2014, PressureFab followed up its purchase of RT Metals of Arbroath by snapping up well-known Fife fabricator Houston's of Cupar.
A year on, a leasing dispute over Houston's former premises ended with the business placed in liquidation.
As the dust settled on that failed venture, Hermann insisted PressureFab – by now operating from enormous new premises at Dryburgh Industrial Estate – was a strong and viable business.
But there were whispers on the grapevine that pointed in a different direction, that all was not well.
The last face-to-face conversation I had with Hermann was unlike others that had gone before.
It was an odd, awkward and terse encounter at a well-attended business function in a city hotel.
All it served to do was leave me with an uneasy feeling about where PressureFab was headed.
It was a feeling that never went away as the oil downturn bit.
The Twickler Industries group is, unfortunately, now in the hands of the administrators and it is likely the business will now be broken up.
That is sad and I sincerely hope a buyer is found and jobs can be saved.
As for Hermann, he will be hurting right now, but I don't doubt he will pick himself up and start again.
Because that's what entrepreneurs do when times get tough.