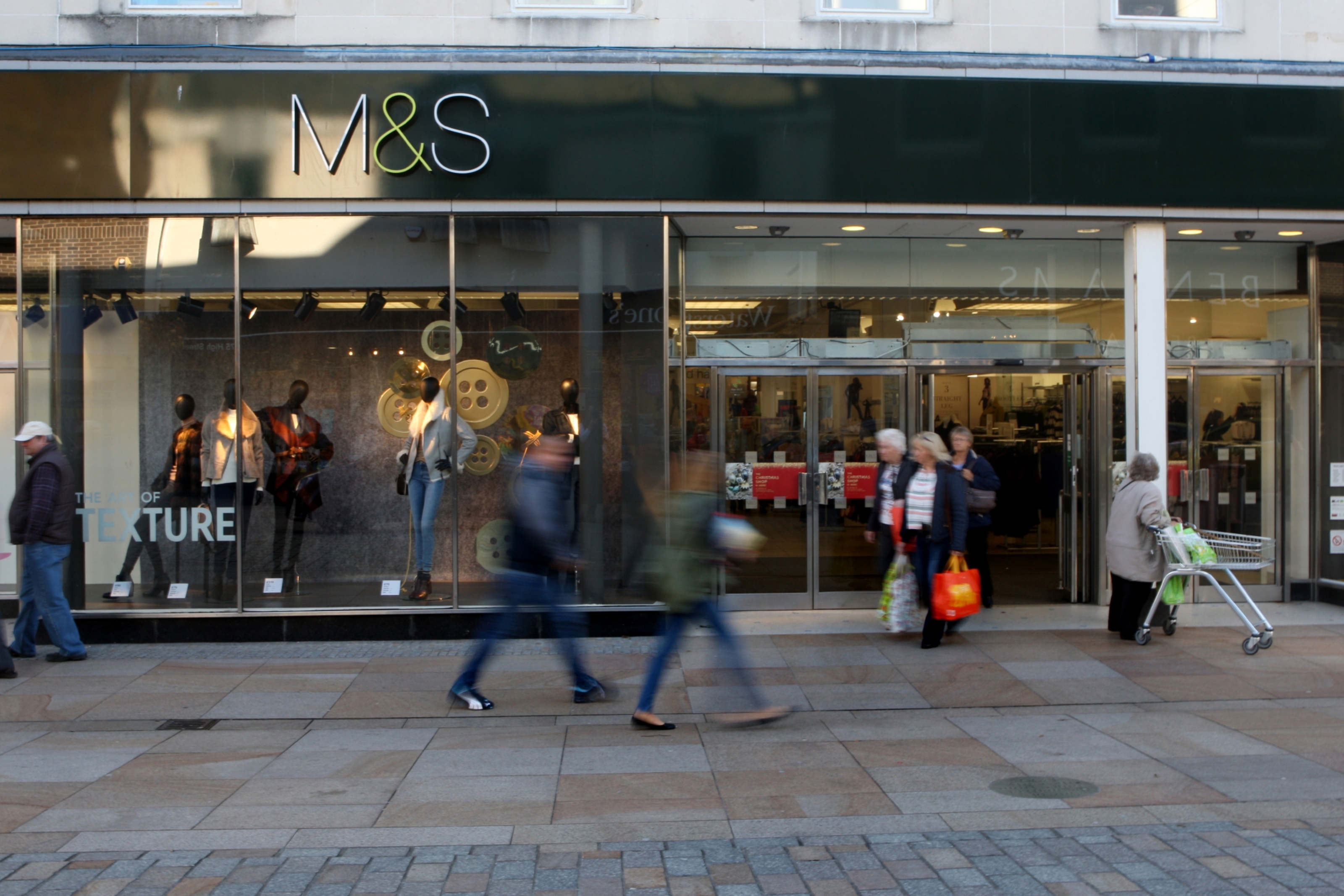 Marks & Spencer's decision to close 60 clothing and home stores in an overhaul 100 locations is sad but inevitable.
Underlying pre-tax profits plunging by 18.6% to £231.3 million in the last six months and bottom-line profits crashing 88.4% to £25.1m signal a clear downward spiral that no business can ignore.
Staff in M&S clothing and home stores up and down the UK will be anxiously waiting to know if the axe will swing in their direction – and the many in Courier Country will not be immune from these concerns.
But shopping has changed and shops must change to survive.
The internet has arrived and online shopping is on the rise.
More and more people are choosing to click rather then call and it's not hard to see why.
Take me for example. I am tall and need extra-long trousers. I like M&S trousers and would happily buy them off the rack in a shop but have found that impossible.
M&S High Street stores don't stock them, or stock so few of them that the small number they put on their rails must be snapped up by shoppers who are as quick off the mark as Usain Bolt (maybe it is him – he's even taller than me!).
M&S no doubt thought – or did so until now – it was more viable for them to stock mainly regular sizes in their stores.
But with M&S online it's a different story. There's a plentiful range of trousers in extra-long and extra, extra-long sizes.
I can pay extra to have them delivered to my home or they can be delivered at no extra cost to a local M&S store where I can collect them.
So I buy them online and what's not to like about that?
It seems many shoppers feel the same way, hence the company's decision to reduce and reshape its entire bricks and mortar footprint throughout the UK and Europe.
Shops cost money to run, and if that money is not coming back in through the tills then the shops will go out of business.
It's better to stop a tap from dripping before it floods the whole house, and that is what M&S is doing.
Like any commercial enterprise, shops have to be alert to respond to market changes.
There are plenty of examples of those that haven't moved, or moved enough, to meet changing customer trends.
High Street rival BhS is an obvious one, although it had other major problems.
Look at how the growth of Aldi and Lidl has made the UK's Big Four supermarkets change their game.
The German traders saw that shoppers would prefer to buy the quantities they needed at lower prices rather than so-called bargain multi-packs that they would struggle to get through within their sell-by periods.
There will always be trips to the shops whether in High Streets or retail parks.
But the shops must become smarter to respond to customer demands and provide an attractive offer that shoppers won't find elsewhere.