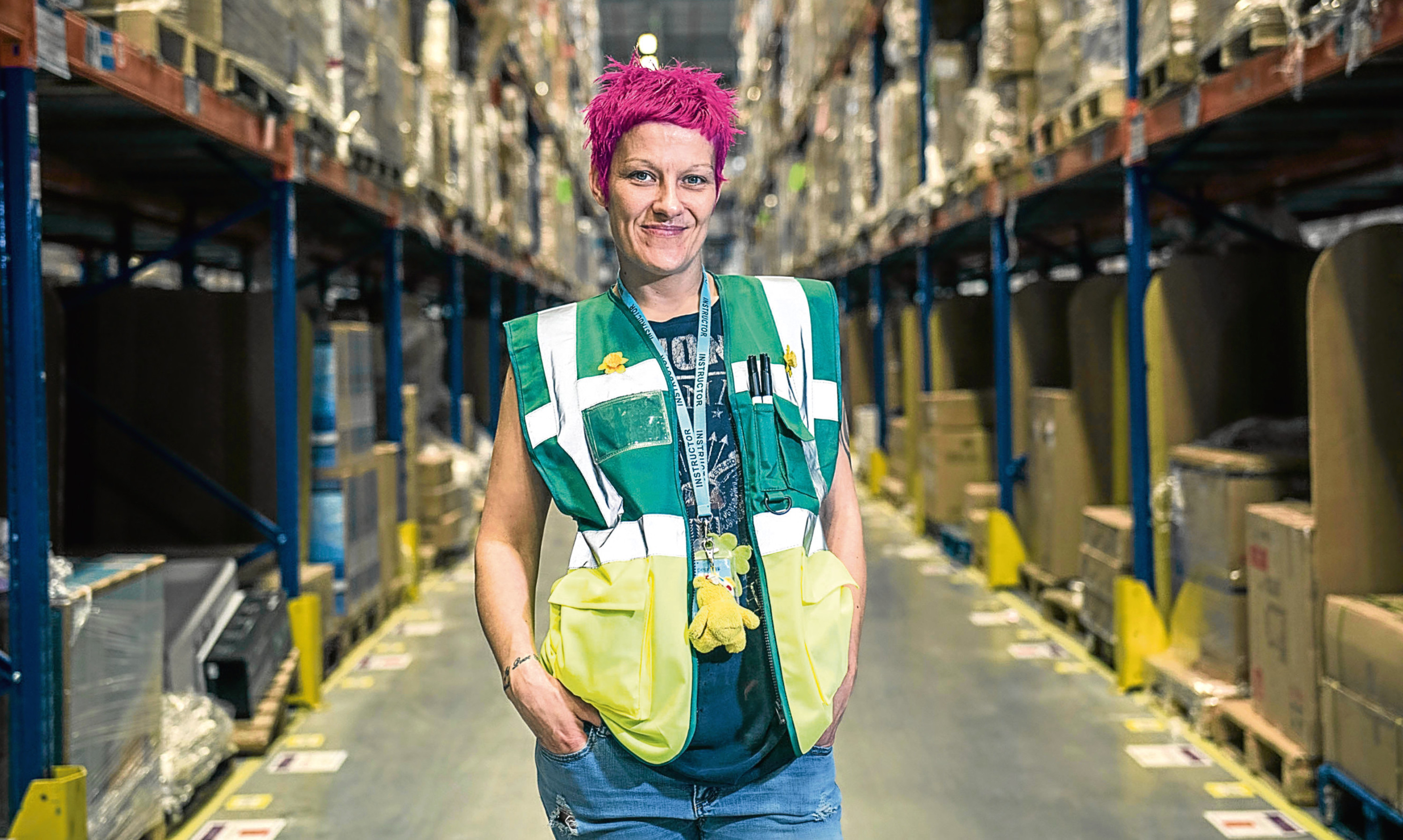 The working poor.
Or the Jams as Theresa May likes to call them.
That's the Just About Managing for anyone who hasn't heard of the latest crass acronym for putting people into a handy little box.
These are people who are in work, have mouths to feed and bills to pay but whose income barely covers their outgoings.
There are no luxuries, no rainy day fund – just the daily grind to eke a living.
But despite the UK's status as one of the richest nations on the planet (yes, still), there are tens of thousands more who view the Jams with envy.
People for whom unemployment is no stranger – not just to themselves but to generations before them.
People for whom heating or eating is a choice not a right.
People who, for myriad reasons, have fallen off society's radar and have little chance of ever breaking the mould of grinding poverty.
These are not far-off places I am talking about.
There are significant parts of Dundee that are described as "areas of multiple deprivation" and you just have to check in on The Council – the fly-on-the-wall documentary about Fife currently showing on the Beeb – to know systemic problems remain in the Kingdom too.
This week we saw another symptom of the Jam disease at Amazon's Dunfermline warehouse.
Or, more accurately, curled up in a tent outside the online retail giant's sprawling facility.
At least one worker has found it easier or less expensive – possibly both – to set up home under canvas in woodland next to the site rather than commute to work.
That individual's circumstances has sparked huge debate.
Further revelations from a journalist who spent time working undercover in the centre have added to the pressure.
The allegations include staff facing sanctions for being slightly late and regularly being hurt when rushing to fulfil orders.
It has led to Amazon and its billionaire bosses facing a storm of criticism.
Unite Fife activist committee chairman John Gillespie even described conditions inside the centre as "Victorian."
As a corporate giant with a questionable UK tax record, Amazon is an easy target.
Who is going to stand up for Goliath when David is suffering?
But would we rather that Amazon wasn't there?
More than 1,000 people – many from some of Fife's most economically disadvantaged communities – have secured full-time work at the site and thousands more Scots are grafting away as we speak to deliver Christmas presents to families up and down the land.
That's thousands in work and receiving a wage – even if it isn't a King's ransom.
In all of this the voice of people like Shirley Penman has been lost.
She joined Amazon Fife last Christmas and has been kept on ever since.
Having been unemployed, Shirley said she could have turned "cartwheels" when told she had a full-time role.
I view that as a positive contribution to society, not a negative.
Let me be clear, events of recent days make it clear that Amazon must conduct a review of its employment practices.
Obviously there are issues but, from what I have seen with my own eyes, Dunfermline is not the Dickensian workhouse that is currently being portrayed.
If more Scots are to rise out of poverty then job opportunities are needed.
Successful companies like Amazon provide those opportunities, but the profits they make cannot be at the expense of workers – both sides must be able to prosper.
Amazon is in a jam today.
But run and regulated properly, it has the chance to help many out of poverty to become the Jams of tomorrow.
That's worth bearing in mind when rushing to judgement over camp-gate.