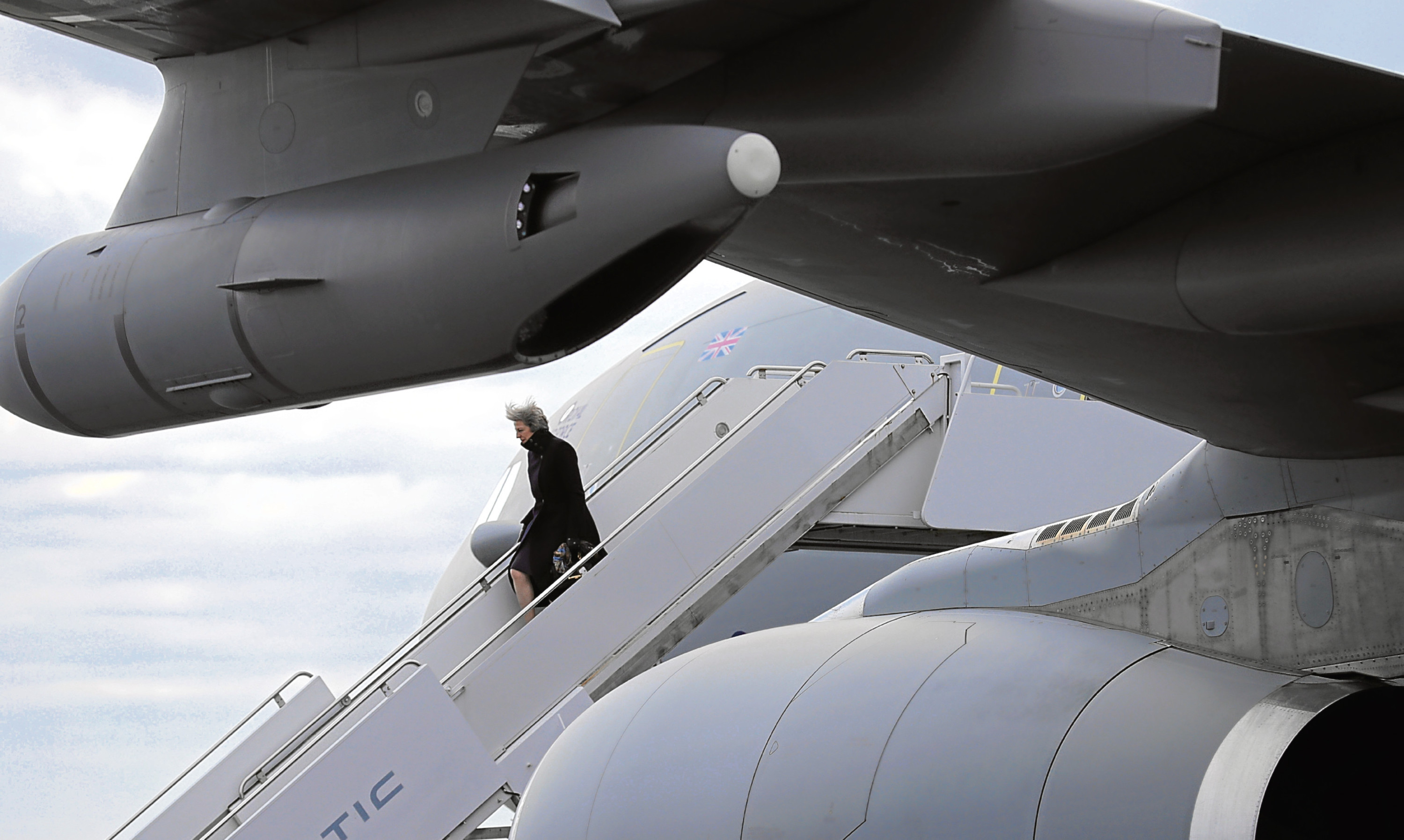 The dependable Captain May is at the controls.
Course set for anywhere but Europe, unfortunately, Captain May has been rather vague directions about where to land.
Instead, newly promoted First Officer David 'Wings' Davis has the job of plotting the course.
He fuels up the engines and guns it down the runway.
The nose lifts and the wheels go up on Article Airways Flight 50.
The longflight to destination unkown begins.
But there is grumbling in the galley,
Cabin crew manager Sturgeon – who has some solo flight experience following an adventure in 2014 – is banking on a timely arrival at Brussells International.
Bing Bong.
"Good morning passengers, and welcome to Article Airways flight 50.
'My namie is Nicola and I'm your Crew Manager today.
"Unfortunately, I'm sorry to inform you that we're likely to hit some heavy turbulence en route.
"We also have a couple of minor technical issues to deal with that might cause a small delay of three or four years before we arrive at our destination.
"But, for now, please just sit, back, relax and enjoy the flight – wherever it is Captain May is taking us."
Bing Bong.
"Pilot May here."
"I would like to give you an update on the progress of our flight.
"Contrary to what our Cabin Crew Manager told you earlier, today is a beautiful day for flying.
"We are currently cruising at 36,000 feet above the Atlantic and headed for Washington, via India, Turkey and anywhere else that will have us.
"If passengers on the left hand side of our aircraft care to look out of the window, we shall be shortly passing over a new tourist attraction.
"I believe it was modelled on China's Great Wall."
Bing Bong.
"Cabin Crew manager Sturgeon here again.
"I regret to inform you there will be no supper served on this flight tonight due to a lack of forward planning and, unfortunately, the toilets are out of order as there has been a mix-up with our German supplier of tissue."
Bing Bong.
"Pilot May again. Sincere apologies for the situation.
"Responsibility for all food and hygiene matters is devolved to the lead steward.
"As a result, Cabin Crew Manager Sturgeon has been relieved of any further responsibility on this flight.
"I'll come back to you with an update once First Officer Davis has worked out where we are going.
"Meantime, enjoy today's in-flight movie selection – we have the classic Wall Street featuring Michael Douglas, Crash and that much under-rated Morgan Spurlock feature, Freakonomics.
"Over and OUT."
It is easy to mock but for us passengers left wriggling uncomfortably in economy, there's little to do but pick holes and poke fun at the madness of this situation.
The truth is the impact of Brexit will not be known for some years yet and there will be some unscheduled layovers in unfamilar ports meantime.
Given his volatility, the long-term economic impact of the Trump presidency is just as difficult to predict.
The reality is we are flying blind as a gloabl economic storm continues to gather.
Someone needs to invent radar.
And quick.