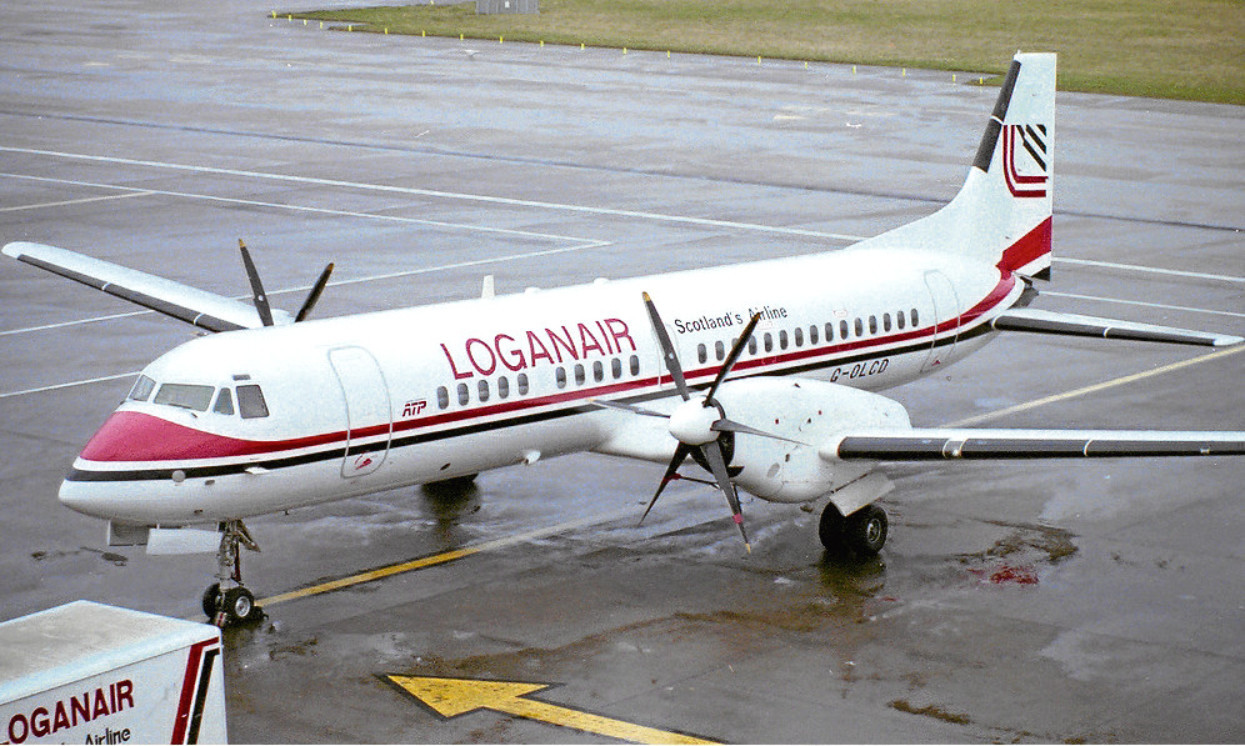 A day in which a second Scottish independence referendum was called and Prime Minister May was handed the legal authority to trigger the UK's exit from the European Union might be considered by some as the perfect opportunity to bury bad news.
But, rather curiously, it proved to be a day to bury good news – at least from Dundee Airport's perspective.
At precisely 8.57pm on Monday night, the Department for Transport chose to announce that funding had been found to continue operation of Dundee's only scheduled air route.
That's certainly an odd time for such a move but let's not quibble – the £3.7 million public service obligation (PSO) funding package required to maintain Dundee's air link to London Stanstead for another two years has been secured and that has to be a good thing.
Crucially it means Dundee will have a direct outlet to the UK capital once the V&A museum's doors have swung open and a new wave of tourists want to come to the city.
It also means local business people still have the option of hopping on a flight and being in the heart of UK commerce less than two hours later.
The universities and colleges will also be pleased as they have been regular users of the service down the years and there is also the golf crowd to cater for.
Where Dundee Airport has always struggled is in persuading the masses that flying from Riverside is a viable financial option compared to using one of the budget carriers flying out of Edinburgh and Glasgow.
How valid is that?
On March 27 – the day after the new PSO comes into force – a day return with Loganair from Dundee to London Stanstead will set you back £240.98.
Similar flights from Edinburgh with EasyJet are currently being offered at £55.98 return, while Ryanair can take you from Glasgow to the capital and back the same day for £58.18.
Even taking into account travel to and from the Central Belt, there are considerable savings to be made.
You can make the cost versus convenience argument but Dundee is still a very long way from operating on a level playing field.
Without the economies of scale that larger aircraft and more sophisticated logistical systems offer, there is no prospect of that gap narrowing.
The cash involved in keeping the Dundee flight in the air isn't pocket change by anyone's standards – the UK Government is putting up £1.85 million, the Scottish Government is contributing £1.4m and Dundee City Council is in for further £400,000.
Some argue that channelling millions of pounds of funding into a commercially uncompetitive air route is daft given the cuts being made to lifeline public services elsewhere.
On paper it does seem silly, but I am glad to see the authorities putting their hands in their pockets.
Dundee is Scotland's fourth largest city and is at the centre of a wider economic region of circa 450,000 people.
That's a population base similar in size to Cardiff.
It is inconceivable that the Welsh capital would not be serviced by an airport and it currently offers direct connections to more than 40 destinations in Europe and North America.
It should be similarly as inconceivable for Dundee to be without an airport.
Ease of access and egress is vital in the modern world.
Through the waterfront regeneration and the upcoming Tay Cities Deal, Dundee is emerging as a new economic power and it cannot afford to go backwards – not least in terms of its transport infrastructure.
The renewal of the PSO is therefore welcome, but it should not be seen as anything more than a temporary springboard to a sustainable future.
That's where the airport needs to be.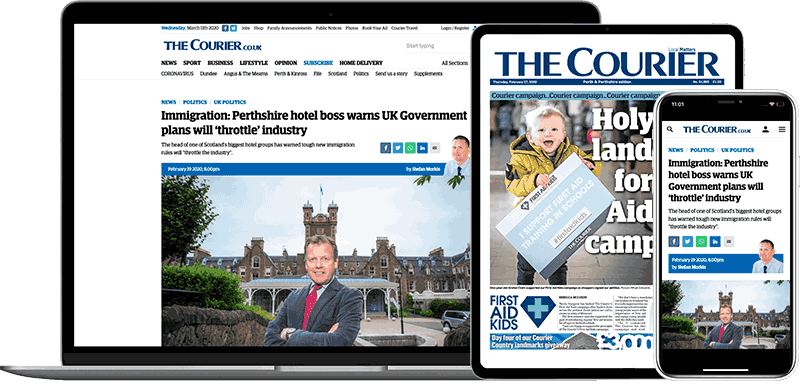 Help support quality local journalism … become a digital subscriber to The Courier
For as little as £5.99 a month you can access all of our content, including Premium articles.
Subscribe