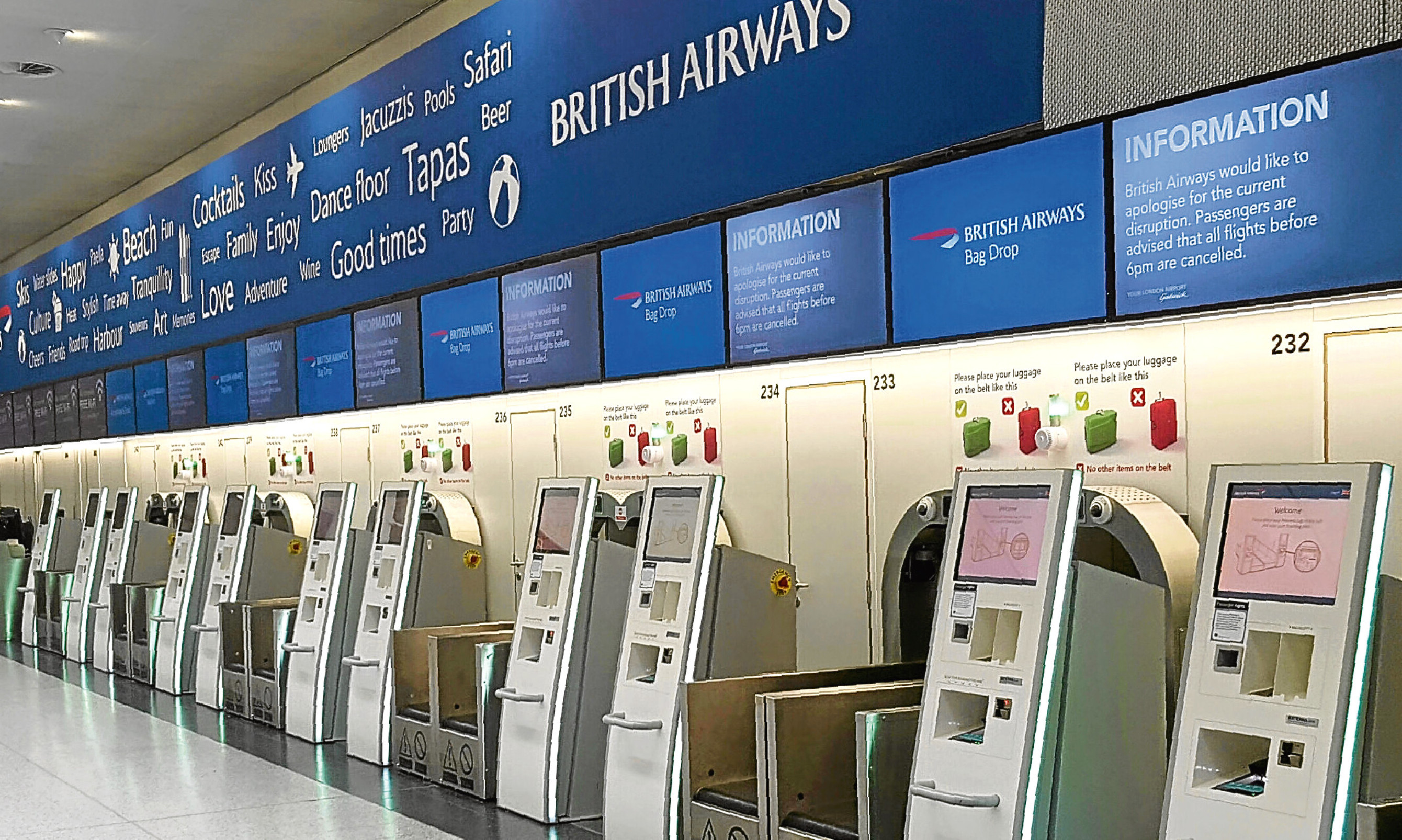 Do you worry about the resilience of your company's IT systems?
Does your business hold regular meetings to discuss whether or not the digital infrastructure that underpins it is up to the job?
Well I'm pretty sure British Airways and its parent International Airlines Group does, and look what happened to them.
During a busy but otherwise routine bank holiday weekend, the group's IT systems went into meltdown after being hit by what BA chief executive Alex Cruz described as a "power surge that had a catastrophic effect over some communications hardware which eventually affected all the messaging across our systems".
In a matter of minutes, one of the world's best known and most respected airline groups was brought to its knees.
Over the following 48 hours of chaos, BA cancelled hundreds of flights, doled out millions on hotel rooms and food and drink vouchers for stranded passengers and was forced to stand and watch as other airlines continued to operate as normal around them.
For a brand like BA that is built around class and confidence, it has been a humiliating and humbling – not to mention hugely costly – experience.
And while I have no doubt BA will come through this stronger, what has happened to one of the country's premier brands over the past couple of days should be a warning to others.
If it can happen to a company with the resources of BA and IAG then it can happen to you and your business.
I urge you to do a quick mental walk through your business this morning.
If your firm was hit by a similar outage, would anything work?
Could you provide a service to your clients?
Do you have manual systems in place that can provide short-term cover while the problem is fixed?
Do you have the people on hand, or at least at the end of a telephone, with the skills to put things right?
Ultimately, would your business be able to survive a sustained IT failure?
If the answer to any of these questions is no, then it is time to think again.
Digital infrastructure and its security, capacity and capability needs to be on every management team's agenda every time they meet.
Remember, BA has the luxury of resources to call upon, but it was caught out and is paying the price.
For many small and medium-sized firms, the price of a similar failure could be even higher.
It could be fatal.
ghuband@thecourier.co.uk