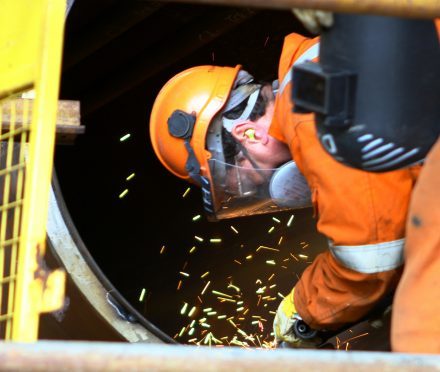 After months of being cast adrift on the tide, BiFab finally has shelter from the financial storm.
Canadian industrial heavyweight DF Barnes was first linked by this newspaper with a takeover in January, and now the ink has dried on a deal that gives renewed hope to the communites of Burntisland, Methil and Arnish.
But let's not get ahead of ourselves.
While BiFab may be in an infinitely better position now than it has been at any time in the past six or so months, it remains a distressed business.
Many of its loyal and talented workforce have gone.
Its order book remains frighteningly bare and its chosen field of work remains uber-competitive.
As Nicola Sturgeon so presciently stated, there are no magic bullets for the yards.
BiFab has to stand on its own two feet and prove its worth to the market.
What this acquisition does is give it a fighting chance of doing just that.
I have visited BiFab on a number of occasions and I know what the business is capable of – and that is nothing short of top quality marine engineering and fabrication.
Returning to – and surpassing – those exceptional heights must be the ultimate aim for BiFab.
BiFab saved as Canadian industrial giant agrees takeover deal
But first life must be breathed anew into the yards, which have been effectively placed on standby since the Beatrice wind farm contract work dried up.
Bringing new work in the door is the immediate priority and, only then, can management move on to re-engaging the workforce and rebuilding shattered morale.
I am delighted the Battle for BiFab has been won.
But now the hard work really begins.