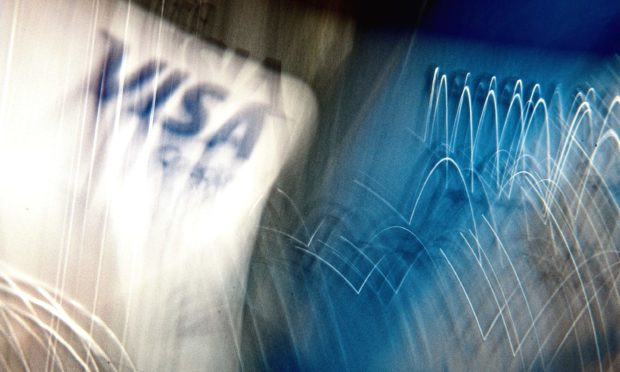 A technical glitch on Friday evening gave a real insight into how the modern world is shaped by digital technology.
In less than an hour after leaving my desk to head home for the weekend, I encountered a motorist trapped in a car park with no cash to get out, saw two people declined goods at the supermarket and came across a bank machine which had been cleaned out by panicked shoppers.
A quick check of Twitter reassured me I was not some form of chaos magnet – however cool that sounds – but Visa had gone down.
It is one of those background services you can easily forget exists, but don't half notice when it isn't working.
On Friday, I didn't feel anxiety or concern for Visa – they have very highly paid managers and IT experts for that.
But I did feel for the thousands of small businesses that lost out on sales.
And I felt for the innocent shop staff upon whom frustrations were vented as cards were serially declined and baskets and trolleys abandoned.
But what the temporary outtage did show was the vulnerable underbelly of a digital first society.
TSB recently had its own computer meltdown and for days customers couldn't access their own money, weren't able to make scheduled payments and were, generally, tearing their hair out in despair.
And, outwith financial services, Tesla and other automotive pioneers have been battling to prove to a sceptical public that driverless cars are as safe – actually, much safer – as those with a real, live human being at the wheel.
For the public, it is about confidence.
It is about having the belief that whatever platform they are using will do its job. Faultlessly. Every time.
For the product or service provider, the challenge is much more complex.
It is about systems, process, infrastructure, innovation, relentless testing, repetition, investment and never cutting corners.
Digital resilience may sound simple but it is very difficult to achieve.
When I consider this subject, the tale about Air China executives being booked on a flight at midnight on Hogmanay 1999 comes to mind.
Globally, there were scare-stories running about the Millennium Bug and how the glitch could down aircraft.
The story goes that Air China had confidence the Bug was not a threat – and proved it by ordering its senior staff aboard.
Fortunately, they were right.
As consumers in a digital world, that's the level of unfailing confidence we need to have in our business and life critical systems.
Nothing less will do.
ghuband@thecourier.co.uk